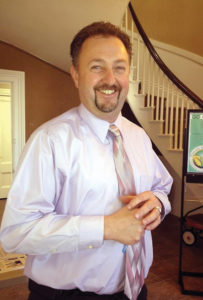 Sitting down with Executive Director of the Florida VRMA, Denis Hanks, I'm immediately drawn into his passion and expertise on vacation rentals in the state of Florida. Hanks, in my opinion, is the go-to source on the vacation rental management industry in Florida. He works countless hours to support owners, managers, attractions, suppliers and so many others who are involved in the vacation rental industry across the state.
The Florida VRMA, which celebrates 25 years this year, supports and protects owners, managers and partners across the state. Between events on six local chapter levels, including those in Southeast Florida, Southwest Florida, Central Florida, Northwest Florida, Tampa Bay Area and Northeast Florida, as well as statewide events, the FVRMA continues to educate and protect the rental property as well as the renter.
It began with a group of volunteers and is now the largest statewide association in the U.S., representing hundreds of owners and managers of vacation rental homes, condos and resort properties. Collectively the organization represents almost 40,000 properties statewide, which equates to about 200,000 beds. From its early beginnings to now, the FVRMA supports a massive economic engine within the state's hospitality market. Vacation rentals deliver a $31 billion per year economic impact to Florida cities, counties and the state, supporting over 300,000 Floridians directly working in the vacation rental market.
The organization's next big event is the Florida VRMA 2019 Xtravaganza, which will be held at the DoubleTree by Hilton Hotel Orlando at SeaWorld May 14-15. This event brings together leaders in the vacation rental industry to network, participate in educational sessions, and learn from each other. This year's event will feature a marketplace with more than 80 vendors as well as two full days of vacation rental industry presentations, demonstrations and speakers. More information
can be found at www.vrmxtravaganza.com.
"I think the FVRMA Xtravaganza is a great way to bring all of Florida's vacation rental managers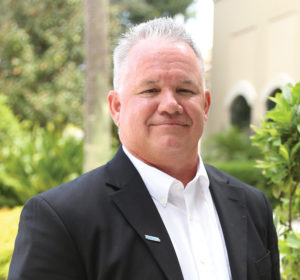 and their vendors together to share ideas, learn from one another and to grow," says Tim Justynski, the Central Florida Chapter Chairman of the Florida VRMA. "The education programs
we have at the Xtravaganza are top notch and have helped my company and its clients tremendously."
Hanks, Justynski and FVRMA President Nikki DeVeronica are just some of the examples of local professionals who will be attending this year's event. With their leadership, there's no doubt that the FVRMA will continue to be an advocate for vacation rental owners, managers and vendors for another 25 years and beyond.