These refreshing recipes and expert tips from local restaurants will make your next backyard barbecue the talk of the neighborhood.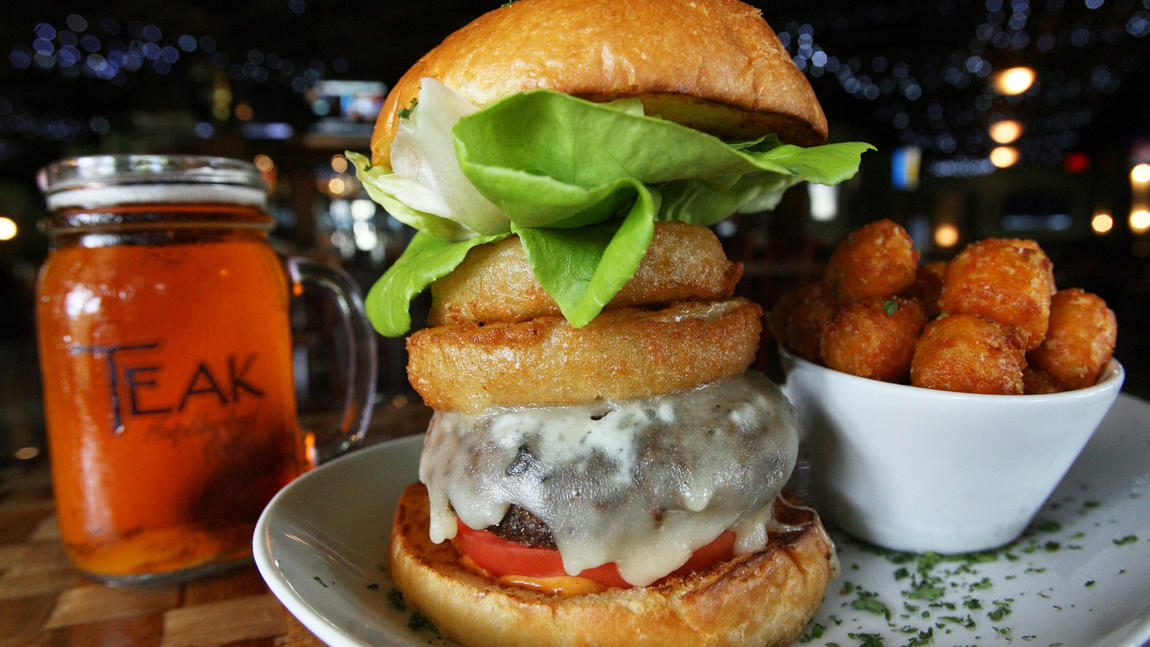 Frosé
Courtesy of Master Sommelier George Miliotes, Wine Bar George
Fill Your Blender:
Fresh strawberries

Ice
Agave syrup
1 bottle of Borsao Rosé
4 shots of vodka
Squeeze of lemon
Directions:
Adjust strawberries, ice, agave syrup and Rosé to taste. The sweetness (or dryness) of the Rosé and type of ice will impact the flavor. Blend and enjoy, cheers!

How to Make the Perfect Burger  
By Executive Chef Ricky Demers, Teak Neighborhood Grill Orlando & Maitland
Summertime is meant for hosting backyard barbecues complete with juicy burgers and all the fixin's. These cooking tips will ensure the perfect burger every time.
Use high-quality meats. Texture is important. Use ground chuck, preferably Certified Angus Beef, with a ratio of 80 percent lean to 20 percent fat. You can blend it with short ribs or brisket, which will result in a juicier, more flavorful meat, but there are many other varieties that will work as well. The recommended portion size of the burger patty is 8 ounces.

 

Only season the outside of the meat. Do this a minimum of two hours to a maximum of 12 hours before grilling. The reason for this is you want the seasoning to permeate the meat so you get consistent seasoning throughout.
Cook on high heat. Cooking on an open grill is the way to go, but if you have to cook indoors, I recommend using an iron skillet. Both techniques will result in searing your meat instead of steaming it. You really need to seal the juices into the meat to reach your desired temperature and to avoid overcooking and drying out the burger. Flip every 20 to 30 seconds for a more even temperature and never press down on the burger patties to retain all of the flavor and juices.
Get cheesy and let it rest. I prefer shredded cheese over sliced and soft cheese over hard, aged varieties. This is because they take less time to melt, which cuts the risk of overcooking the burger. Let the meat rest for at least five minutes after you melt the cheese for a perfect, juicy burger. Jumping right in for a bite will dry out the burger because, at that point, all of the juices are at the edges of the meat instead of the center.
Finish it off with the buttery flavor of a toasted brioche bun. Then top it with a crisp lettuce like iceburg and a meaty tomato like a beef steak variety, along with red onion, pickles and your choice of condiments.

MAINE LOBSTER ROLL
Courtesy of Executive Chef Steven Richard, Paddlefish
Yield: Makes 4 sandwiches
Poaching the Lobster
Ingredients:
4 live Maine Lobsters (approx. 1¼ lbs. each)

4 sliced lemons

1 medium onion (diced into ½ inch pieces)

2 medium carrots (diced into ½ inch pieces)

3 ribs of celery (diced into ½ inch pieces)

5 bay leaves

2 tbsp of black peppercorns

Kosher salt to taste
Directions
Bring at least 3 gallons of water to a boil in a pot large enough to accommodate the four lobsters. Add the celery, onion, carrot, bay leaf, sliced lemons and peppercorns to the water and allow boil for 30 minutes. Salt the water using at least 2 tablespoons of kosher salt per gallon of water.  The water should be salty to the taste. Plunge the lobsters into the pot head first and bring the pot back up to a boil. Cook the lobsters for 10 minutes. Remove them from the boil and chill quickly in ice water to stop the cooking. Allow the lobsters to chill completely in the refrigerator. Shell the lobsters and reserve the claw, tail and knuckle meat. Roughly chop the meat into ½ to ¾ inch pieces and reserve until ready to make the sandwiches.
Lemon Infused Mayonnaise
Ingredients
1 cup mayonnaise

1 lemon

Fresh ground white pepper

Kosher salt
Directions
Use a microplane zester or fine grater to zest one lemon. Reserve the zest. Cut the lemon in half at the equator and juice the lemon. Strain the juice to remove the seeds. Reserve the juice. Combine the mayo, lemon zest and lemon juice in a small mixing bowl with a whisk. Season to taste with kosher salt and white pepper.
Assembling the Sandwiches
Ingredients
Reserved meat from the poached lobsters

¼ cup lemon infused mayonnaise

4 split top New England style hot dog rolls

3 tbsp melted butter

¼ cup of small diced celery

Fresh ground white pepper

Kosher or sea salt

Finely chopped chives for garnish

Finishing salt for garnish (Fleur de Sel or Flakey sea salt)
Directions
Combine the chilled lobster meat, diced celery and lemon mayo in a small mixing bowl and toss to just coat the lobster with the mayo. Season the lobster mixture to taste with kosher or sea salt and white pepper. Brush both sides of the rolls with the melted butter and brown them lightly on both sides on a griddle or in a heavy pan. A cast iron pan will work well. Divide the lobster mixture equally into the four browned rolls. Sprinkle the top of each sandwich with a bit of finishing salt and chopped chives. Serve immediately.
Cooking Tips
For this dish, great ingredients and proper execution are the keys to success.

 

Don't think about complicating it.

 

Let the lobster be the lobster. 
This recipe is for a classic Maine lobster roll.

 

For an alternative version, a "Connecticut style" lobster roll is made by warming the lobster meat up with melted butter and serving it in the same toasted, split top roll.
Reserve the lobster bodies and shells to make a stock.

 

You can freeze lobster stock in small containers for 6 months or so.

 

Keep it handy for a quick pasta, sauce or soup.
Each lobster will yield approximately 5 or 6 ounces of claw, tail and knuckle meat.

 

This will produce a generously portioned lobster roll.
When purchasing live lobsters, ask your fish monger to show you each individual.

 

They should be lively.

 

Never purchase a sluggish looking lobster.

 

If the claws droop downward when you pick it up, that's not your lobster. 
Ask your fish monger if he has hard or soft-shell lobsters.

 

A hard-shell lobster will have the greatest amount of meat. A soft shell will have the least.

 

They are generally priced accordingly.
This recipe will make more lemon mayo than you need.

 

It will hold for about a week under refrigeration.

 

Try it on a grilled fish or chicken sandwich.

 

It will also bring a bright note to chicken salad.
The split top New England style roll is essential to this dish.

 

An ordinary hot dog roll will not produce the same result.
When dressing the lobster with the mayo, start with ¼ cup.

 

Add a bit more if needed but just enough to barely coat the lobster meat.

 

The lobster is the star.
Comments