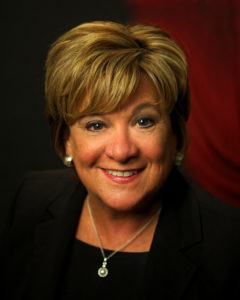 Philanthropy is important in the lives of many, not just as a means of getting through a tough time but also as a way to show thankfulness for life's blessings. Lou Ann DeVoogd, the president, and CEO for Ronald McDonald House Charities of Central Florida (RMHCCF), has spent nearly 20 years combining her career with philanthropy.
Her career in marketing began in Detroit, Michigan, with McDonalds restaurants as a client. Through her work, DeVoogd learned about the charitable aspect of the company and decided to begin working with RMHCCF. She relocated to Miami then Orlando, where the organization wanted to open up houses, after the company hired her as the executive director in Central Florida.
  "We have seen 26,000 families and that means we have 26,000 stories," she says, noting that it's humbling to witness the strength that families display when they come together at a Ronald McDonald House.
Mission: Inspiration
Her continued love for RMHCCF comes from an inspiring mission, as well as wonderful staff members and volunteers. 
  "The charity's mission is to find and create support programs that directly improve the well-being of families," says DeVoogd. RMHCCF provides a home away from home for families that have children receiving treatment in hospitals and medical facilities around Orlando. This eliminates additional stress related to worrying about financial issues and allows parents to be closer to their children. 
  Volunteers assist with working on rooms and participate in the Share-A-Meal Program, which invites individuals, private groups and organizations to come in and cook lunch and dinner for the families. Alumni families give back as well, often returning to the houses during the holidays to prepare meals and assist with working on rooms in the facility.
Helping Families Through Tough Times
According to RMHCCF's website, "before the Ronald McDonald Houses, parents were sleeping in their cars or in chairs in the waiting room, eating out of vending machines, or bearing the expense of impersonal hotel rooms." DeVoogd says the average stay for a family in one of the houses is about 10 days. RMHCCF isn't government funded so donations from the community, McDonald's owner-operators and even alumni families keep the facilities going.
  "We're just very fortunate that we have such great partners: our hospitals [and] our McDonald's owner-operators have been very supportive of us," DeVoogd says. "Our communities have been wonderful…we really do rely on the community."
  DeVoogd admires the support system within the organization, throughout the facilities, among volunteers but especially among the families.
  "I'm a mother and I know that this is something I'd want," DeVoogd says. "I'm passionate about caring for children."
A mother to two boys, DeVoogd says she can't fathom needing treatment and having to deal with the stress that other families go through. But if that was ever the case, she knows RMHCCF is the place that would help her.