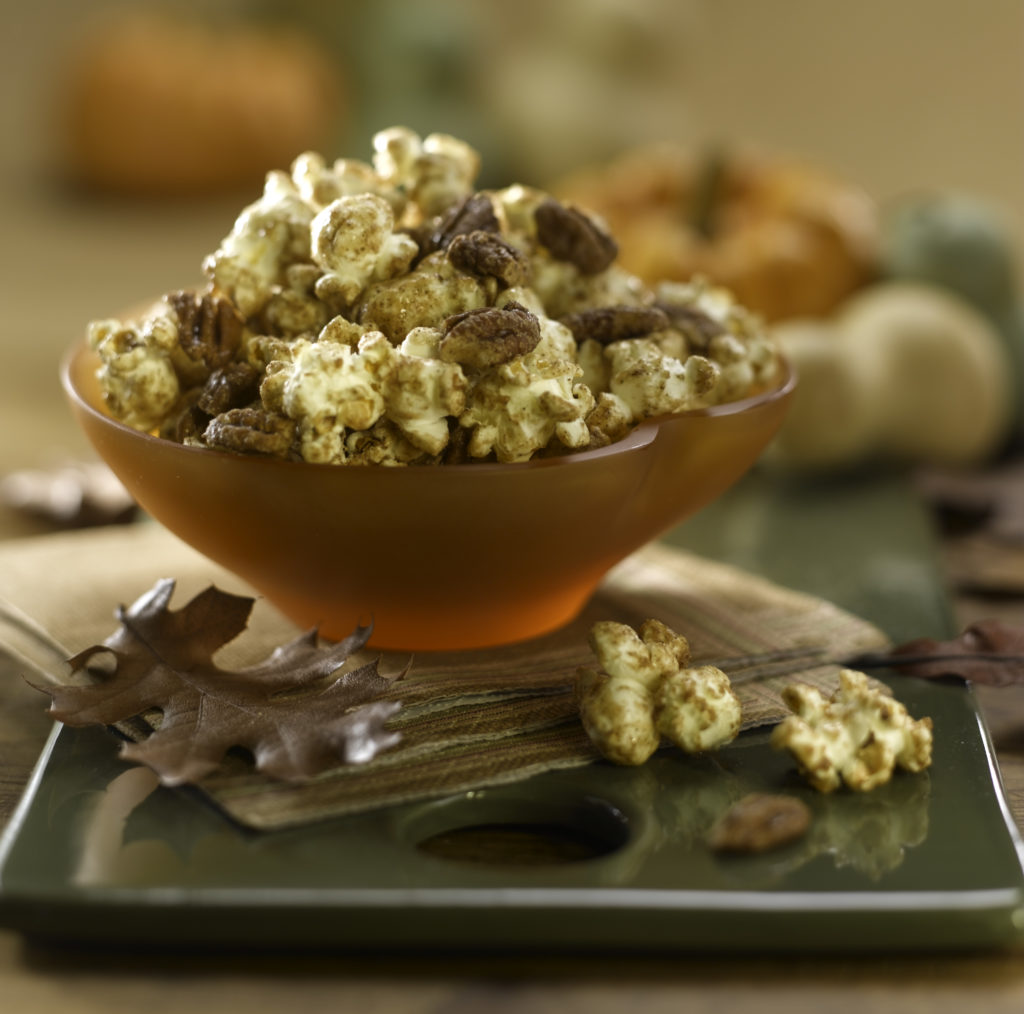 Maple Pumpkin Spice Popcorn
Ingredients
2 tablespoons brown sugar
2 tablespoons maple syrup
1 ½ teaspoons pumpkin spice mix
1 tablespoon butter or margarine
½ cup chopped pecans, optional
5 cups popped popcorn
Directions
In a large saucepan or pot, heat brown sugar, maple syrup and pumpkin pie spice mix over medium heat. Cook, while stirring, for 3 minutes or until sugar is dissolved and mixture is bubbling. Stir in butter until melted and well blended. Add pecans, if desired, and popcorn and stir until well coated. Allow mixture to cool before serving. Serve immediately or store in an airtight container.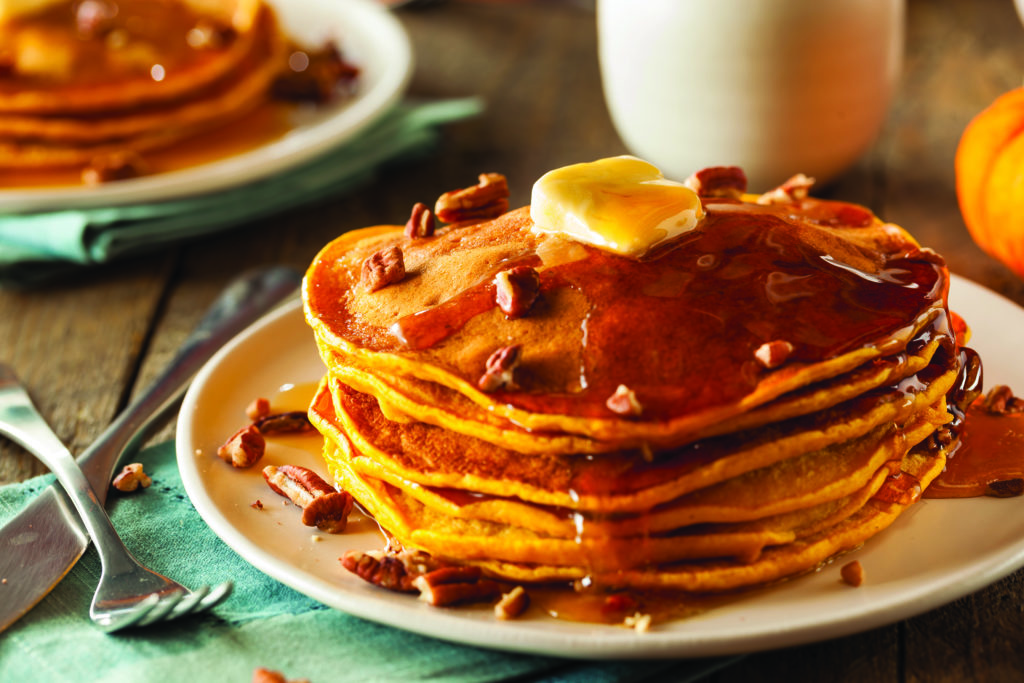 Pumpkin Spice Pancakes
Ingredients 
1 cup plus 2 tablespoons whole-wheat pastry flour
2 teaspoons baking powder
1 teaspoon pumpkin pie spice
1/2 teaspoon fine sea salt
1 ¼ cup low fat (1%) milk or unsweetened nondairy beverage
1 cup pumpkin purée
1 egg
¾ cup cooked quinoa
2 teaspoons canola oil
Directions
In a large bowl, whisk together flour, baking powder, pumpkin pie spice and salt. In a separate bowl, whisk together milk, pumpkin purée and egg. Pour milk mixture into flour mixture and stir until evenly mixed. Stir in quinoa. Set batter aside to rest for 10 minutes. Oil a cast-iron griddle or large nonstick skillet and heat over medium heat until hot. Ladle a heaping ¼ cup of the batter onto the griddle and cook about 5 minutes or until bottoms are golden brown. Flip and cook 3 to 4 minutes longer, or until pancakes are cooked through. Repeat with remaining batter and serve warm.
Sidebar
So you want to make the tasty recipes we've shared here, but you check the spice rack and see that you're out of the star ingredient. Well, Betty Crocker has come to the rescue with this DIY Pumpkin Spice recipe so can always have some on hand. Just combine the following spices and store the mixture in a small glass jar all autumn long.
Ingredients 
3 tablespoons ground cinnamon
2 teaspoons ground ginger
2 teaspoons ground nutmeg
1 ½ teaspoons ground allspice
1 ½ teaspoons ground cloves