The 2019 AdventHealth for Women Cutest Baby Contest was one of our biggest contests yet. We asked you to vote for the cutest babies in Central Florida and you provided a record number of votes. Now meet our top three winners.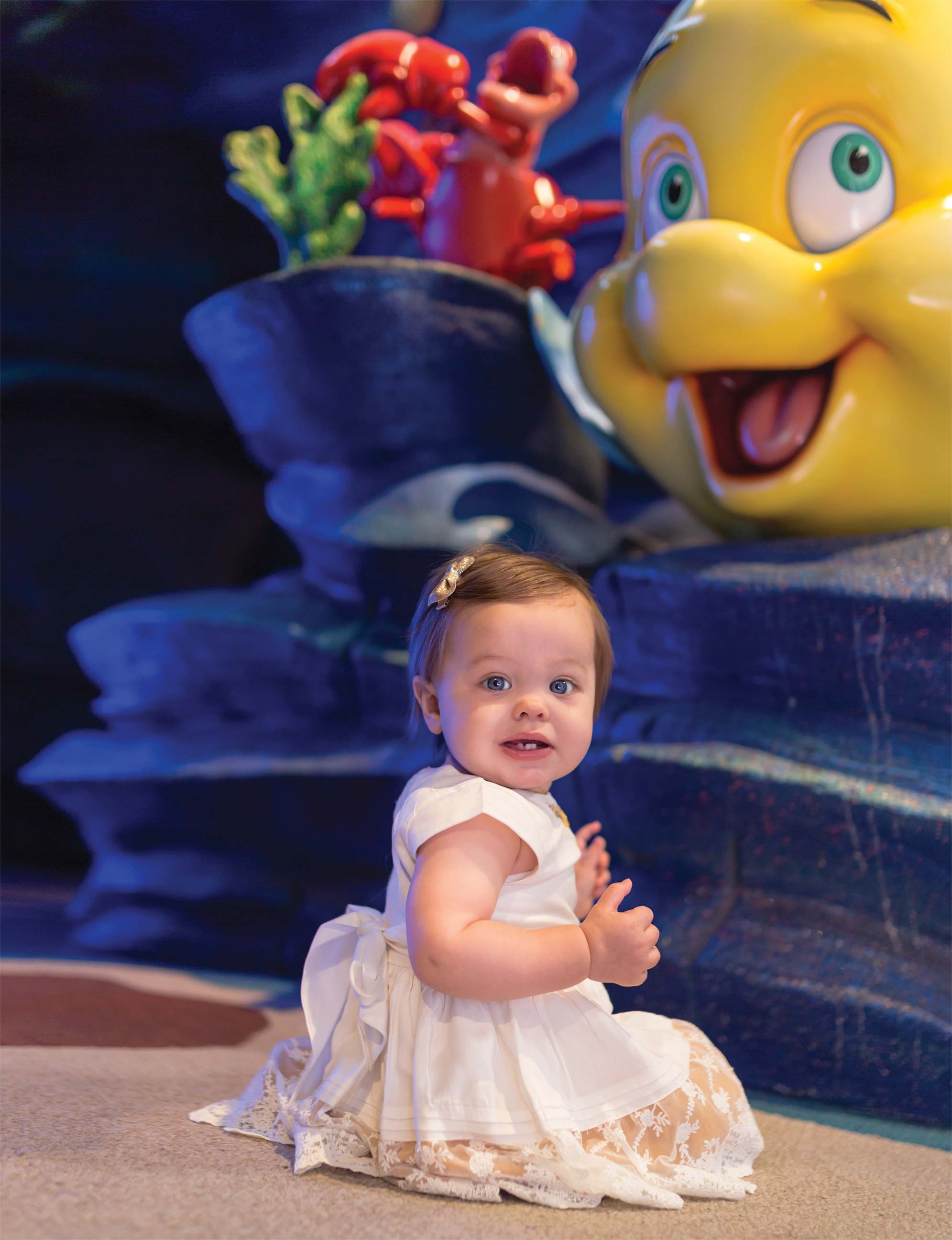 1st Place: Anabelle
Proud Parents: Kyle and Heather
Community: Dr. Phillips
What are some of Anabelle's favorite things? She loves her puppies, Stella and Cody, dancing while eating and playing peek a boo with her favorite blanket.
What is Anabelle's most precious moment? Our most precious moment was the day we got to meet our sweet girl. It was a whirlwind of an emotional day, but the second we got to hold her in our arms was the most amazing feeling ever. We will never forget it.
Tell us a cute story. A cute story with Anabelle was the first time that we made her have a good belly laugh. You know, the kind that you yourself can't help but laugh, too. Anabelle had reflux and colic so to be able to hear her have a good laugh made us so happy.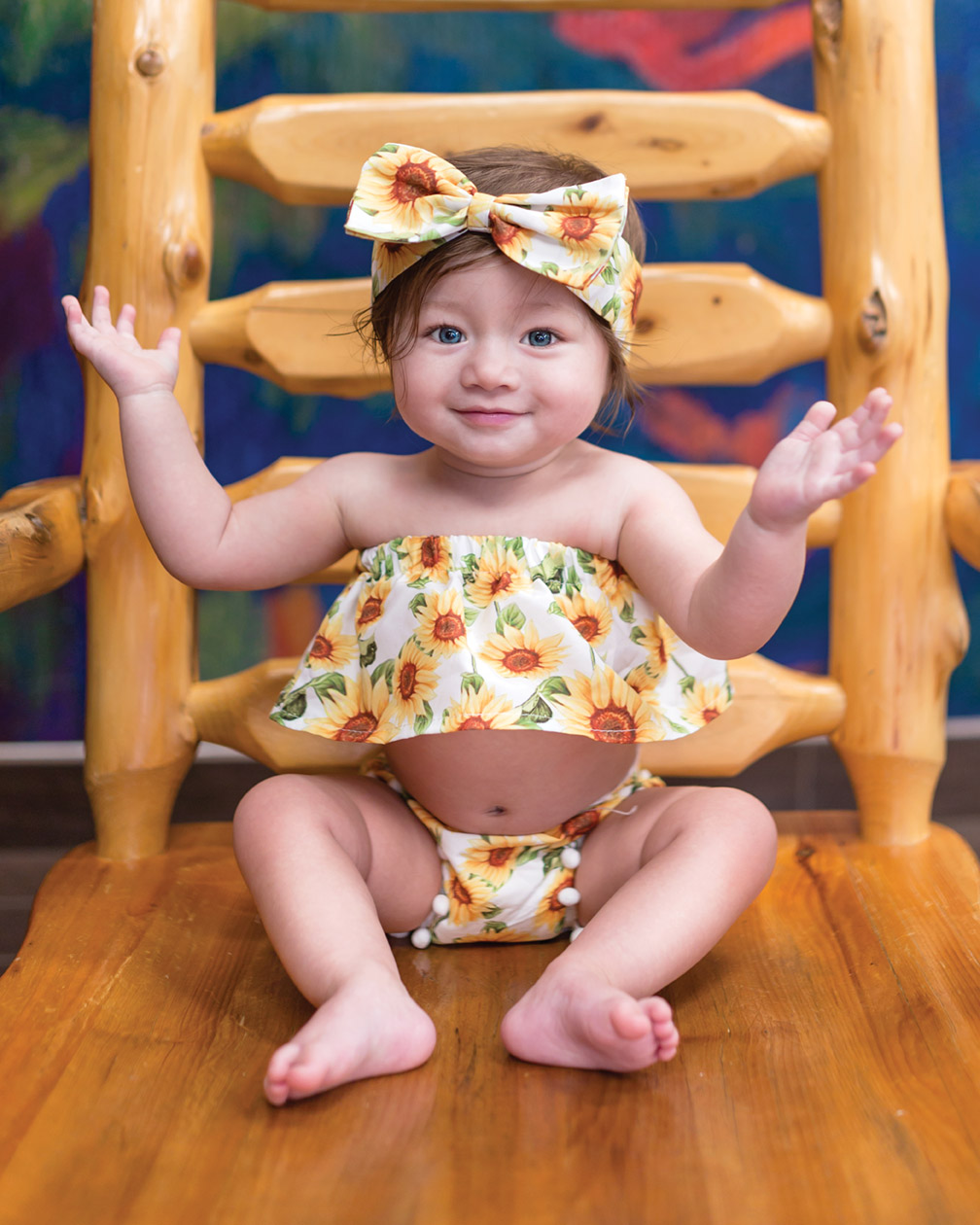 2nd Place: Victoria
Proud Parents: Guilherme and Tina
Community: Lake Nona
What are some of Victoria's favorite things? Victoria loves "singing" and dancing (especially to "Baby Shark" and "Moana"), waving to everyone, remote controls, cell phones and the dog's water bowl. Basically, anything she isn't allowed to play with.
What is Victoria's most precious moment? Victoria really is such a kind-hearted baby. When she learned to kiss her family, it seemed she always wanted to spread her love equally. For example, if she gave daddy a kiss, she would immediately look to give a kiss for mommy as well. It's almost as if she doesn't want anyone to feel left out.
Tell us a cute story. When Victoria's grandpa was traveling abroad to Israel, he became ill but hadn't notified the family. Somehow, Victoria managed to get into her mommy's phone and call her grandpa. It was 3 a.m. overseas, but he was thankful because we were able to book him a ticket early that morning back to the states. He still calls her his little guardian angel.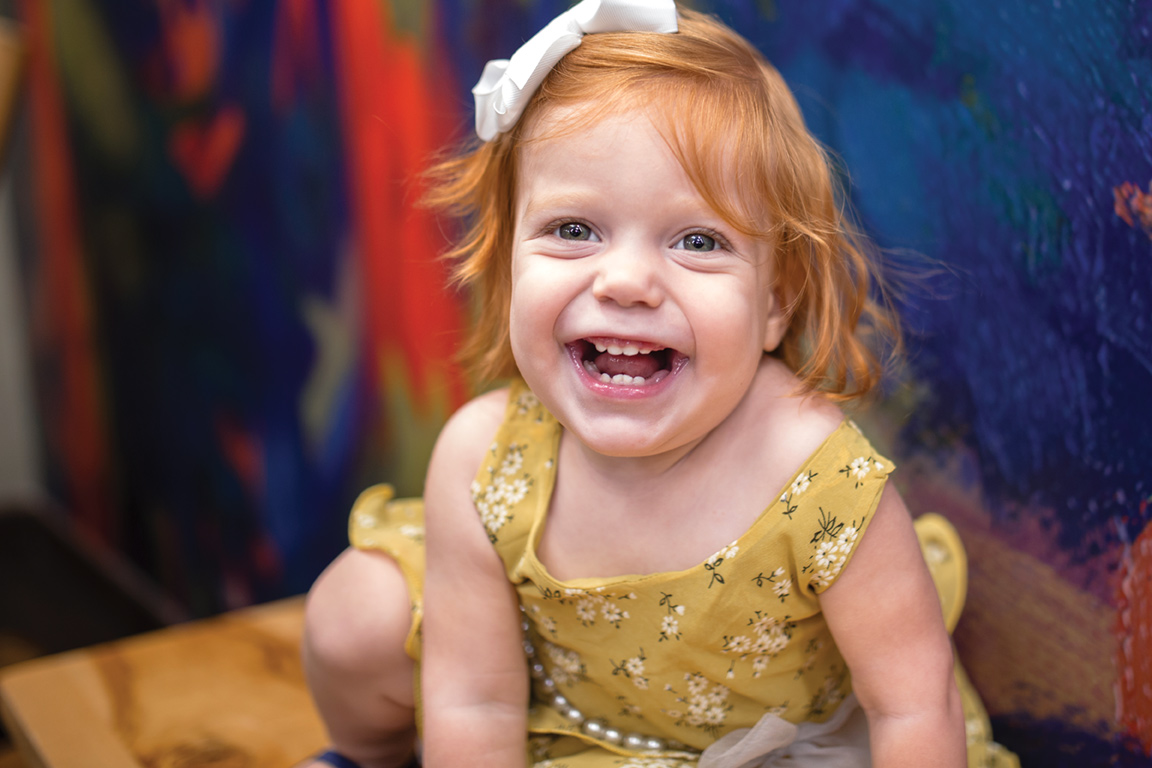 3rd Place: Annabelle
Proud Parents: Crystal and Greg
Community: Winter Park
What are some of your Cutest Baby's favorite things? Her baby doll, picking out her shoes, jumping in her crib with her big brother William, making animal noises, riding in William's jeep, playing hide and seek under blankets, jumping on the trampoline at My Gym and snack time!
What is your Cutest Baby's most precious moment? When she signs, "I love you" in her special way by holding her hand up and out to daddy, mommy and brother William before she goes to bed every night. Melts our hearts every time.
Tell us a cute story. Annabelle's favorite song is the same as her brother since he plays it all the time on the guitar, "Big Rock Candy Mountain." One night I was singing it and she started stomping her foot, dancing and clapping like crazy. Every time I stopped she adamantly signed "please" and "more" while looking at me with the sweetest little face. The moment I started singing, the stomping feet and clapping came right back. It was adorable and very memorable.
---
About our Sponsor
AdventHealth for Women offers a whole person approach to health care that embraces women at every stage of their lives. The AdventHealth for Women care network includes four Baby Place locations as well as a host of extended care facilities. From well-woman checkups and mammograms to prenatal care and pelvic health, you'll always have a choice of experts in a variety of specialties. And our specially trained care coordinators help manage your health throughout your lifetime. To learn more, visit AH4Women.com.
About the Location: Walt Disney Pavilion lobby at AdventHealth for Children
With the help of Walt Disney Imagineering and input from patients, families and clinicians, this technologically advanced, flagship facility features a child-centered healing environment. Each floor of the hospital is themed to natural environments inspired by classic, Disney animated movies: The Little Mermaid, The Lion King, Brother Bear and The Jungle Book.