With a colorful hat perfectly positioned on your head and a mint julep in hand, you're almost ready for the most exciting two minutes in sports. The 147th running of the Kentucky Derby will be held on May 1, but don't worry if you can't make it to Churchill Downs. Instead, recreate the excitement of the derby in the comfort of your own home.
The Kentucky Derby got its start back in 1875 and has become one of the most famous races in history. Traditions were formed along the way, such as adorning the winning horse with a garland of 400 red roses, and regional dishes made their way onto menus year after year.
It's easy to host a watch party right here in Central Florida. With a bouquet of red roses as your centerpiece, fill a buffet table with a spread of southern classics. Guests can graze while making bets online or amongst each other. Even if their horse loses, these popular items are sure to be winners.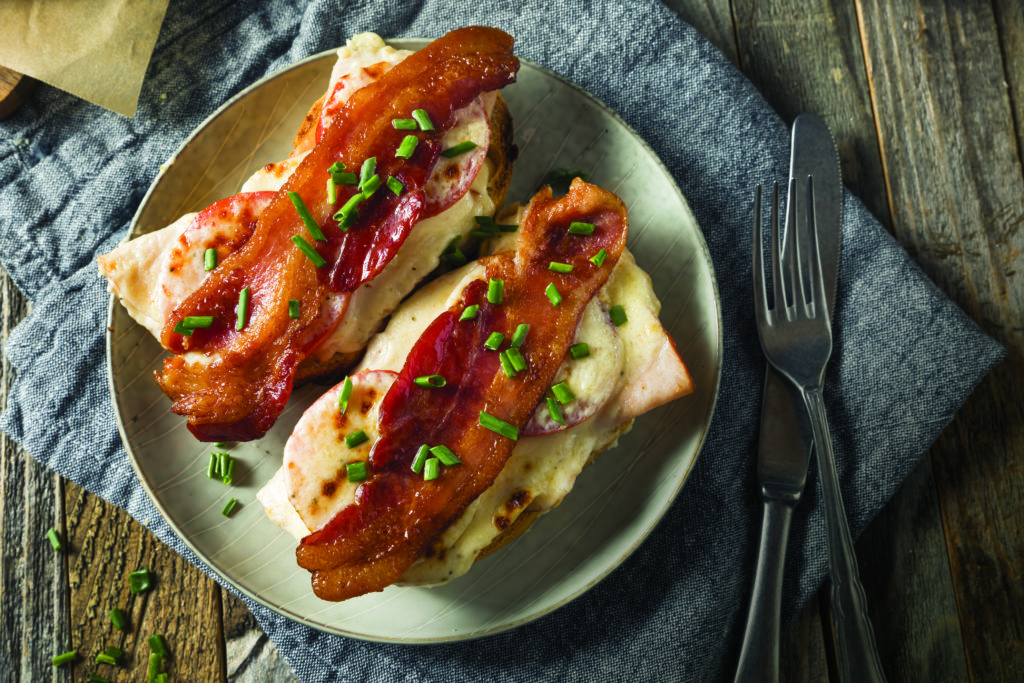 Kentucky Hot Brown
This cheesy, open-faced sandwich was first created in 1926 by Fred K. Schmidt at the Brown Hotel in Louisville, Kentucky. It was intended to be an alternative to ham and eggs for hungry patrons following the hotel's nightly dinner dance, and it eventually became the official state sandwich. To assemble a Kentucky Hot Brown, place a slice of toasted white bread or Texas Toast on a sheet pan then layer roasted turkey, Roma tomatoes, creamy Mornay sauce and a sprinkle of shredded cheese. Broil until the cheese is brown and bubbly then top with thick slices of bacon before serving.
Mint Julep
It's not the Kentucky Derby without the Mint Julep, which became the official drink at Churchill Downs in 1938. According to the Kentucky Derby website, nearly 120,000 Mint Juleps are served during derby weekend each year. A mixture of bourbon, simple syrup and mint, this cocktail is traditionally served in a pewter cup.

While the traditional recipe is classic for a reason, it's pretty strong. Modern varieties include additional mixers to add fun and flavor while toning it down just a bit. Consider adding lemonade or sweet tea for a seriously southern take on a Mint Julep. Or mix in a puree of your favorite fruit, such as strawberries or blueberries that are now in season or even pineapple for a tropical feel. During a Kentucky Derby watch party, create a pop-up bar filled with all of the Mint Julep basics as well as some additional mixers so guests can make their own according to their preferences.
Derby Pie
The Melrose Inn in Prospect, Kentucky was the birthplace of the Derby Pie in the 1950s. George Kern, the hotel manager, created the chocolate-nut dessert with the help of his parents, Walter and Leaudra. The family trademarked their creation in 1969, and even though the hotel has since closed, the official Derby Pie is still sold by the Kern family's Kentucky-based company to this day.
The Kern family's recipe is a secret that many have tried to replicate. You may find these copycat recipes under the name of Chocolate-Bourbon Pecan Pie or May Day Pie, in honor of the first Saturday in May when the Kentucky Derby takes place. While these pies won't be exactly the same, they are typically prepared using made-from-scratch pie crust, chocolate chips, walnuts or pecans and a splash of bourbon, of course.
Classic Pimiento Cheese: By Churchill Downs Executive Chef David Danileson, KentuckyDerby.com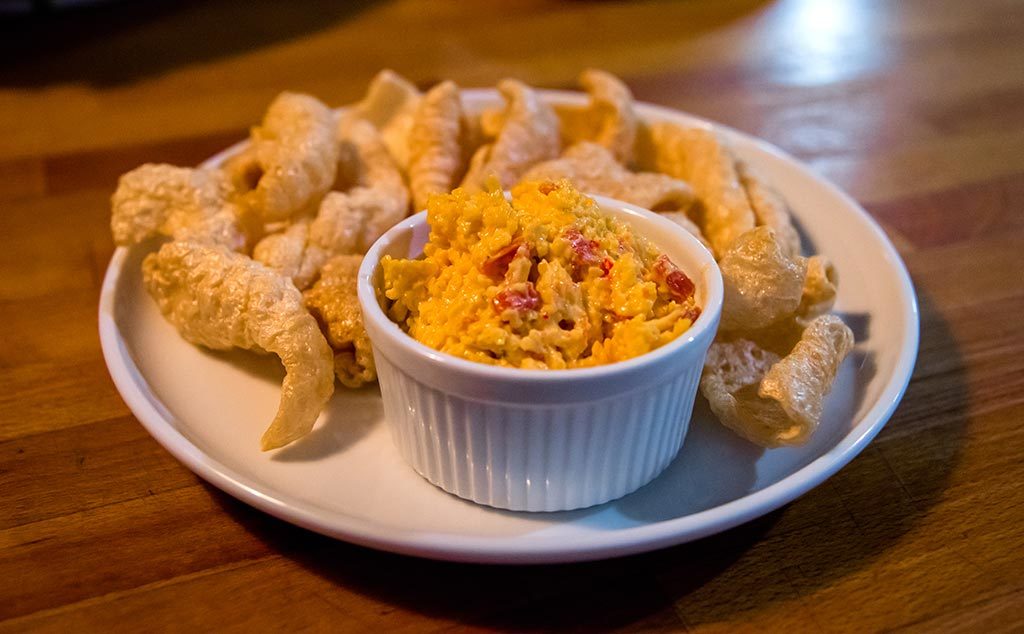 Your derby day spread wouldn't be complete without a simple southern appetizer. This traditional pimento cheese dip will have your guests singing "My Old Kentucky Home" in no time.
Ingredients:
1/3 cup mayonnaise
2 teaspoon Worcestershire sauce
2 teaspoon apple cider vinegar
1 ½ teaspoons dried mustard
1 ½ teaspoons favorite hot sauce
1 teaspoon sugar
1/4 teaspoon ground black pepper
2 tablespoon finely diced onion
12-ounce jar of diced pimiento
16 ounces shredded sharp yellow cheddar cheese
Directions: In a medium mixing bowl stir together first 8 ingredients until smooth. Fold in pimientos and cheddar cheese. Cover and chill 6 to 10 hours. Let stand at room temperature 30 minutes and stir before serving.