You may think that only professional athletes have access to sports medicine physicians to help them stay at the top of their game and treat injuries. But you don't need to be a pro, or even define yourself as an athlete, to benefit from seeing a sports medicine doctor.
Dr. Michael Seifert at UCF Health provides sports medicine care for those who live an active lifestyle and want a doctor who is uniquely qualified in treating and preventing injuries related to the bones and muscles of the body. He helps patients by offering the most advanced, researched-based treatment through nonsurgical techniques. 
The Sports Medicine Specialty
Seifert is a sports medicine specialist with advanced training in injection therapies, which he uses to help alleviate pain and promote healing. He is also faculty at the UCF College of Medicine and helps train the next generation of physicians. He takes a comprehensive approach in caring for his patients, which includes looking at all the factors that contribute to an athlete's performance.  Whether your goal is to play sports at a competitive level, or just get through a round of golf without hurting yourself, Dr. Seifert helps patients stay active and pain free so they can do the things they love.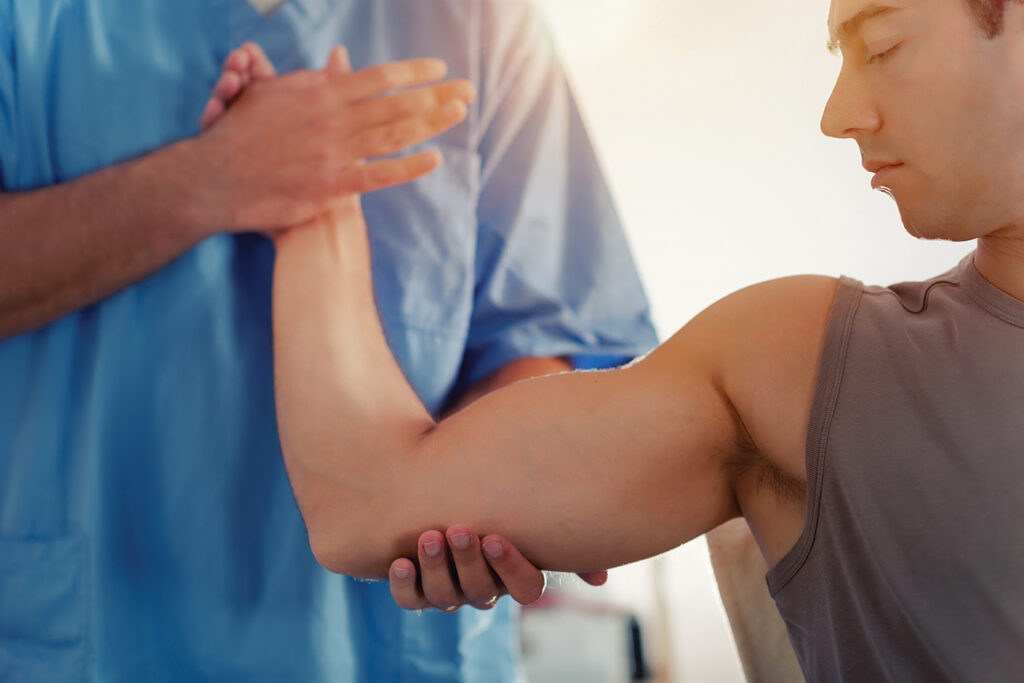 "I treat the whole patient and not just their injury," explains Seifert. "This means considering the sport they play and how they move to identify why they got injured in the first place and ensure good body mechanics to help prevent injuries in the future."
Thanks to his dual board certifications in sports medicine and internal medicine, Seifert extends his care beyond just treating injuries. He also looks at areas like sleep and nutrition to help athletes be their very best. Other ways that Seifert cares for patients includes concussion management, helping athletes with chronic or acute conditions (such as having asthma or the flu), advice on exercise programs, return to play decisions, recommendations on strength and conditioning training and general healthy lifestyle promotion.
Sports Injuries Can Affect Anyone
The vast majority of sports injuries are nonsurgical — about 90%. Seifert helps patients by recommending the best treatment plan for each patient and advises on whether evaluation by a surgeon is warranted.
Sometimes it's not an injury, but rather lingering pain or a nuisance issue, that needs to be addressed — like knee pain or having limited range of motion in your shoulder. In these cases, he encourages patients to see a sports medicine specialist sooner rather than later. Don't just live with it.
"Most joint issues are wear and tear issues, so the sooner you get treatment, the better we can help to preserve the joint," says Seifert. "Sometimes, that may mean surgery. Other times more conservative treatments like injection therapy or physical therapy can give you the result you're looking for."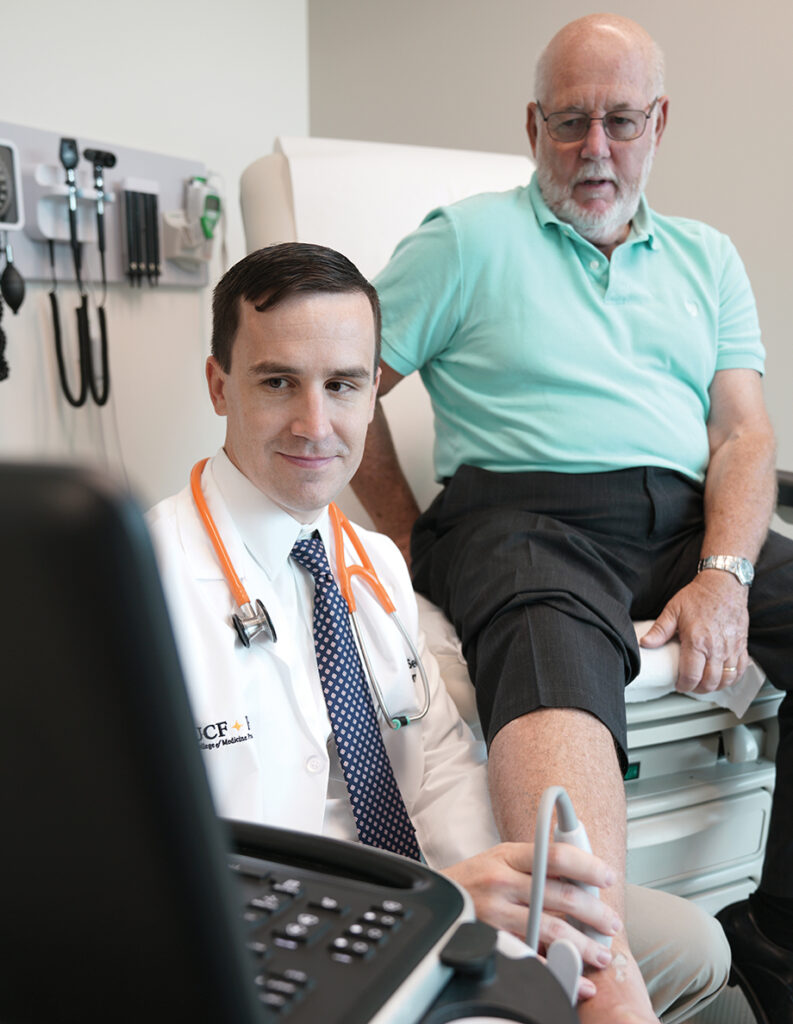 What UCF Health Can Do For You
UCF Health is the faculty practice of the UCF College of Medicine. It has two clinic locations (one near the main University of Central Florida campus and the other in Lake Nona) and first opened to the public in 2011. The practice offers multispecialty care in everything from primary care to general surgery. The physicians at UCF Health are dedicated to providing research-based care in a warm and caring environment. Patients are actively involved in their care with an emphasis on patient education.
Whether you are an elite athlete or weekend warrior, the team at UCF Health is here is help keep you active and healthy.
Whether you consider yourself an athlete or not, a sports medicine doctor can help with:
• Breaks, sprains and strains
• Joint pain
• Tendon issues
• Head injuries
• Nutrition and supplements
• Exercise prescription to increase physical activity
• Recommendations on strength training and conditioning
• "Return to play" decisions
Learn more about all of the sports medicine services available at UCF Health at ucfhealth.com or call 407-266-DOCS to schedule an appointment.