The Wallack family has deep visionary roots when it comes to enhancing the community where their businesses are located.
The world-famous Mango's Tropical Cafe on Ocean Drive in Miami Beach, which projected to the highest Vegas level, was the vision for Mango's Tropical Cafe Orlando. However, Joshua Wallack and his father, David, of Wallack Holdings, the company behind the nightclub, had a larger vision that would enhance the International Drive entertainment district as a whole. The area has gone through a renaissance with Orange County completing the I-Drive 2040 vision for the area.
"Creating a top-notch entertainment and dining venue like Mango's was the cornerstone of it all," Wallack says.
The addition of a 900-space Hollywood Plaza parking garage and ownership of 14 acres across from Mango's, which is where the Skyplex project is being built, is giving dimension to the area. Wallack Holdings has much of the gateway to the convention center district under its development.
"We're helping make I-Drive a better spot for locals and an asset to the convention center as they compete with cities such as Vegas and Chicago for high-quality conventions like Microsoft," Wallack says.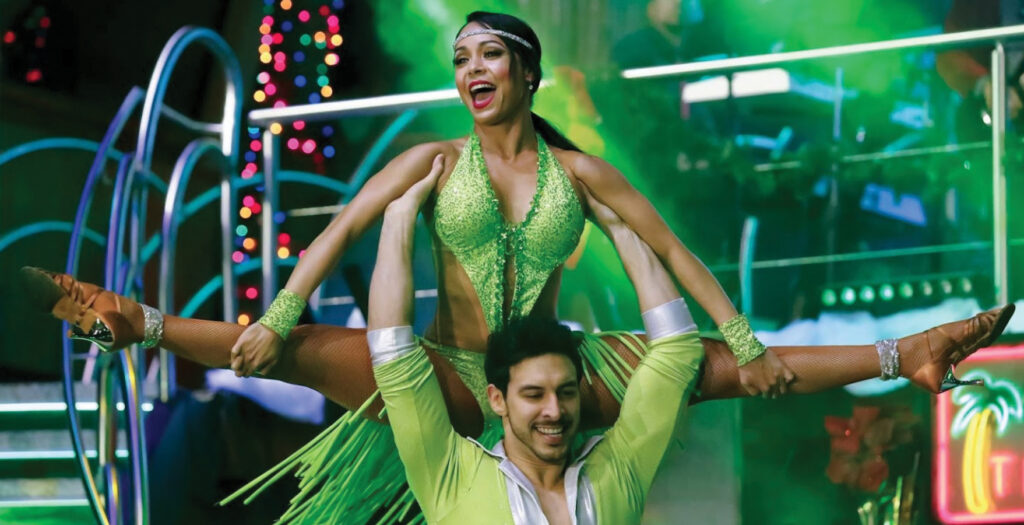 A Look Inside
Mango's is more than just dinner and a show. It's an experience.
At first glance, it's hard not to notice the magnitude of the space, with its impressive architecture and daring décor. Then, take one step into the 55,000-foot entertainment venue, gaze up at the giant palm trees overhead, feel the music pumping, and you will be transported straight to South Beach.
The lively atmosphere, combined with top-notch entertainment, creates a one-of-a-kind experience that cannot be found elsewhere. During the nightly dinner show, expect to see a Michael Jackson tribute artist moon walk across the stage and authentically costumed dancers performing the Cuban conga, Brazilian samba, salsa, belly dancing and more. Additionally, new show elements include Selena, Amy Winehouse and Lady Gaga tribute artists as well as two new samba shows.
With a huge cache of numbers, the Mango's entertainment director creates a new playlist for each show. That means you can see something different every night.
"No two shows are the same," Wallack says. "We're always evolving, changing and giving our performers the ability to make the shows new and different."
Details like this are what make the Mango's experience so unique. The show runs nightly, every weeknight at 6:15 p.m. and two shows a night on weekends at 6 p.m. and 9 p.m.
In addition to the nightly shows, a brand new cigar retail store and cigar smoking lounge known as the "Cigarden" is coming to the second-floor veranda. There, a cigar aficionado will help you pick out the perfect cigar for your tastes that you can enjoy in a private garden area. There will also be exclusive liquors available only in the cigar bar. The "Cigarden" is scheduled to open before the holidays.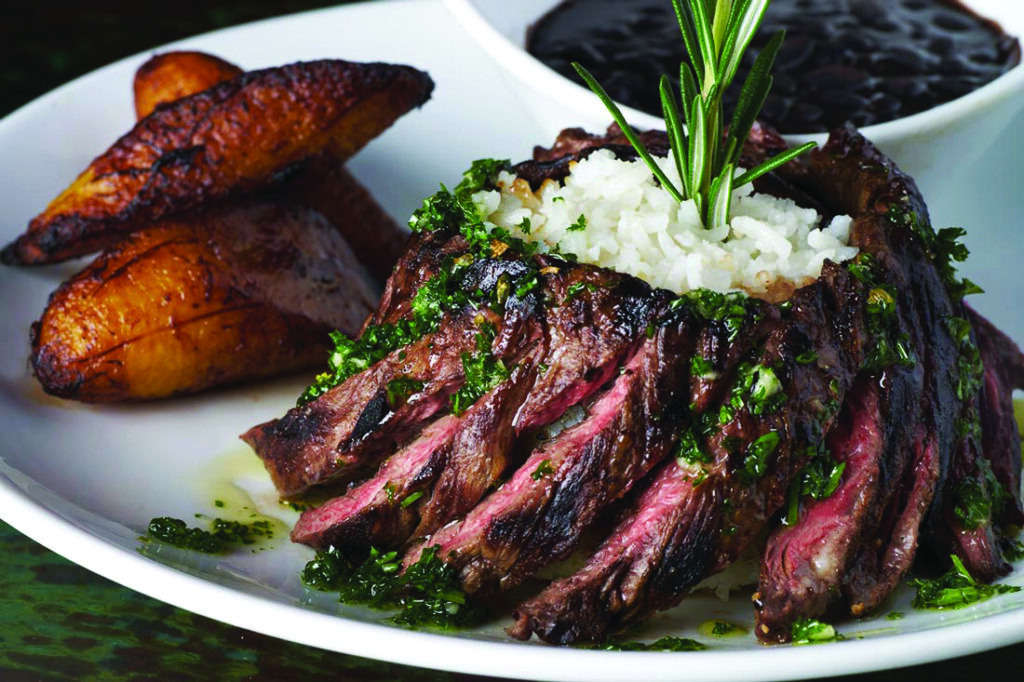 Savor the Tropical Flavor
Mango's isn't only known for the entertainment, although that is a huge draw. It's also a gourmet dining establishment that is participating in Visit Orlando's Magical Dining month through the end of September.
The three-course menu, which is available during any of the show times, includes a salad or soup to start, entree options that include Mango's Famous Churrasco Steak and "Caribbean Creole" Chicken & Shrimp Combo as well as a choice of two desserts. A selection of add-ons, such as the decadent Lobster Ravioli, will take the meal over the top. Consider pairing it with a cocktail from the extensive drink menu, including a classic mojito, a tropical martini or one of the many specialty drinks.
In addition to exquisite food, Mango's offers their clientele a wide range of exceptional wines and liquors. If you truly want a treat, indulge in their first-class bottle service featuring a variety of liquor and mixes. The impeccable service caters to your every desire as you enjoy the vivid colors and truly talented entertainers perform.
A Family Affair
Wallack's commitment to Mango's and various other projects in the heart of I-Drive spurred him to move his family to Windermere in 2013. This meant he could be hands-on when it came to the execution of Mango's and the development of the multi-million dollar projects that are in the works.
Wallack, who was vice chairman of the Miami Beach Chamber of Commerce when he moved to Orlando six years ago, has since been elected to the board of directors for the International Drive Resort Area Chamber of Commerce. He was also appointed by former Orange County mayor Teresa Jacobs to the board of directors for the International Drive Improvement District, which oversees a multi-million dollar budget.
"Orlando is where I live, work and raise my children," Wallack says. "It's amazing to see International Drive entering the next chapter of its incredible existence and to be a part of it."
Wallack lives in Windermere with his wife, Elida, his son, Brett, and his daughter, Mia.
Mango's Orlando welcomes you to Magical Dining. Please call 407-673-4422 to reserve your VIP table for this fabulous Magical Dining experience.