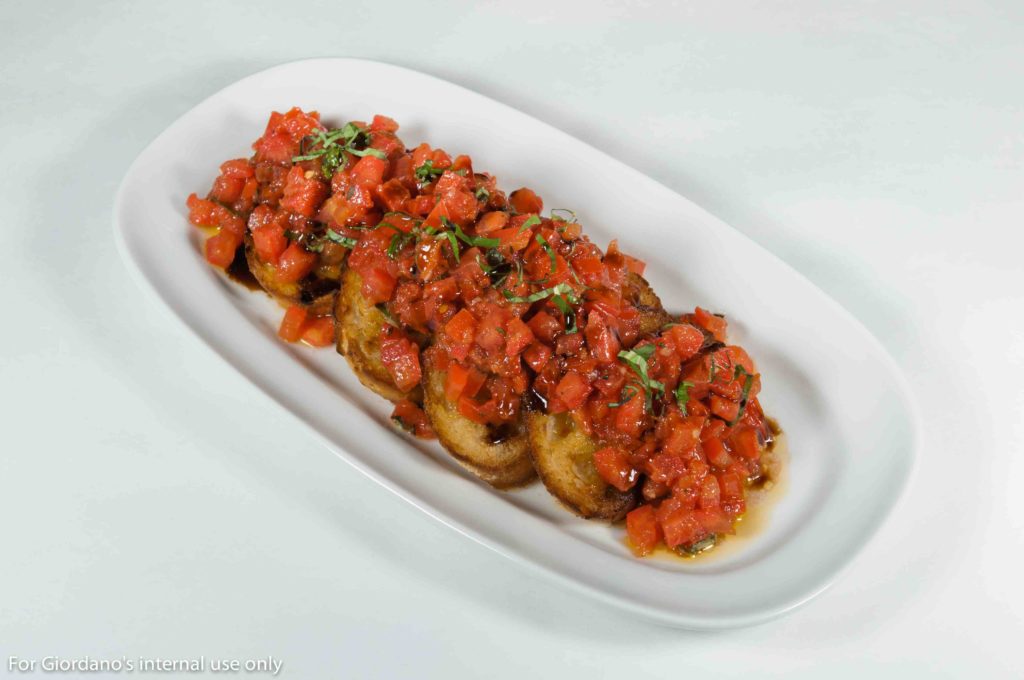 Giordano's has been a Chicago favorite since it opened in 1974 on the city's historic south side, and it is quickly becoming a go-to pizzeria for Central Florida locals. With its double-crusted, cheese-stuffed pizza, and authentic pasta dishes, Giordano's offers guests Italian-style comfort food that tastes just like Mama Giordano made it.
You can get your pizza fix at any of the three Orlando locations – Kissimmee, Lake Buena Vista, and Sand Lake Road in Orlando. But don't think that just because the restaurants are in the area's tourist corridors that it's not something you would enjoy. Down-home Italian cooking is for everybody after all and this is your hometown pizza joint.
Stuffed pizza options include the typical veggie and meat-only options, along with specialties like broccoli with toasted garlic or the Chicago Classic, which includes pepperoni, mushroom, green peppers and onions. If you're not in the mood for a cheesy, gooey stuffed masterpiece, try a thin-crust pizza in the same great flavors. If you're having a pizza craving but don't want to load up on a ton of carbs, try one of The Skinnys, which are lighter versions of Giordano's famous pizza with less cheese and a super-thin crust. Varieties include Classic Margherita, Chicken Pesto, and a vegetarian option with spinach, artichoke and feta cheese. These pizzas are also available with a 12-inch gluten free crust upon request.
While Giordano's is well-known for its delicious pizza, there are more Italian favorites on the menu that shouldn't be forgotten. Beginning your meal with the calamari is the right way to go. It's one of the more popular options because it includes so many extras, like green beans, lemon rings, hot peppers, fennel and a marinara sauce for dipping. "The Best" Ripe Tomato Bruschetta also shouldn't be missed. The combination of diced tomatoes, extra virgin olive oil and fresh basil on crispy garlic toast tastes great all on its own, but Giordano's goes even further by adding a drizzle of balsamic glaze to the flavor profile.
Sandwich options range from deli meat to meatballs to veggie-only. Giordano's "Northside" Italian Beef sandwich combines two iconic favorites: an Italian beef sandwich and pizza. The Italian-style beef is mixed with cheese and sweet peppers then baked in the restaurant's legendary pizza dough, and it is accompanied with beef gravy for dipping and a side of spicy giardiniera, which is a mix of pickled vegetables. An Italian menu wouldn't be complete without pasta. At Giordano's, you can order an individual portion of their authentic pasta dishes, or you can share a family-style portion with your loved ones. You are sure to find all the hearty options you're used to like lasagna, four-cheese ravioli and, of course, traditional spaghetti with either marinara or meat sauce. Don't forget you can add meatballs to any dish. Gluten-free pasta is also available.
Whether you're looking to have a date night, a night out with friends, or a special night out with the family, Giordano's is perfect for adults and kids alike and the pizza sure won't disappoint.