Searching for housing in and around college campuses is already stressful, but add inflation and increased enrollment into the mix, and you have UCF's current situation. With over 68,000 students attending the University of Central Florida, Knight Nation is one of the largest universities in the country, both in size and population. Most of these students need a place to live in Orlando, and it's been anything but easy the last few years.
Rent Cost Inflation
The Covid-19 pandemic led to rent cost inflation nationwide, with Central Florida suffering particularly severe impacts. Orlando's rent costs increased by nearly 20% last year, according to The Capitolist, second in the nation only to Miami. After the pandemic, however, rates continue to increase simply due to greater housing demand around UCF. Some rate increases have taken place as recently as this year. Plaza on University, for example, is notoriously expensive but has many amenities. Mason Afoon, a sophomore mechanical engineer from UCF, said he's paying about $970 monthly for base rent at Plaza.
Apartment vs. Housing Rent Costs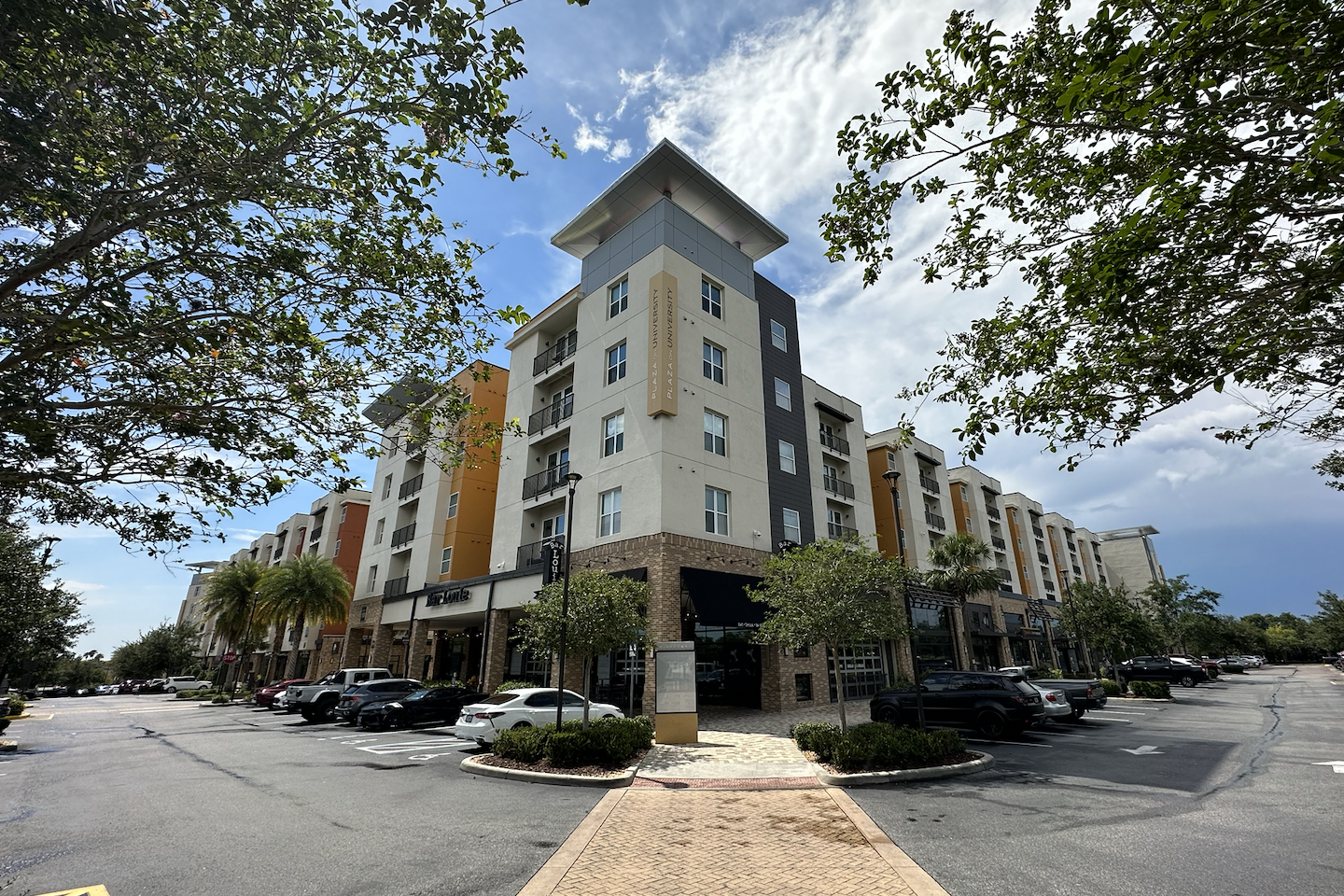 Plaza is a premier living destination for UCF students which, according to its website, has prices starting at $1,039 per person per month. Despite a monthly base rent increase of over $100, Afoon says he plans to resign his lease with Plaza next year. "The base rent's $1,100 to $1,200," Afoon said when asked about next year's rent at Plaza, which excludes water, electricity, and parking fees. Afoon's roommate, Gabriel Gadala-Maria, says Plaza's costs are worth it "as long as you are using the amenities and are constantly having people over." 
Rentpath's Brian Carberry said to "The Weekly," "The demand is so high, really, for all types of properties that you can expect to see price increases pretty much regardless of what type of unit you're looking for." With a state-high acceptance rate of 43% and the most students enrolled on-campus, according to kiiky.com, there aren't enough properties for the students flooding into UCF to live in.
Nevertheless, Jonathan Jackson, a UCF graduate who majored in media production management, is paying only "$715 a month in rent," with utilities costing "somewhere around $100-$120" in a neighborhood less than 10 minutes from campus. Like most monthly rates, Jackson's will likely increase next year, but he doesn't plan to resign anyway. 
Sweet Spot for Affordable College Housing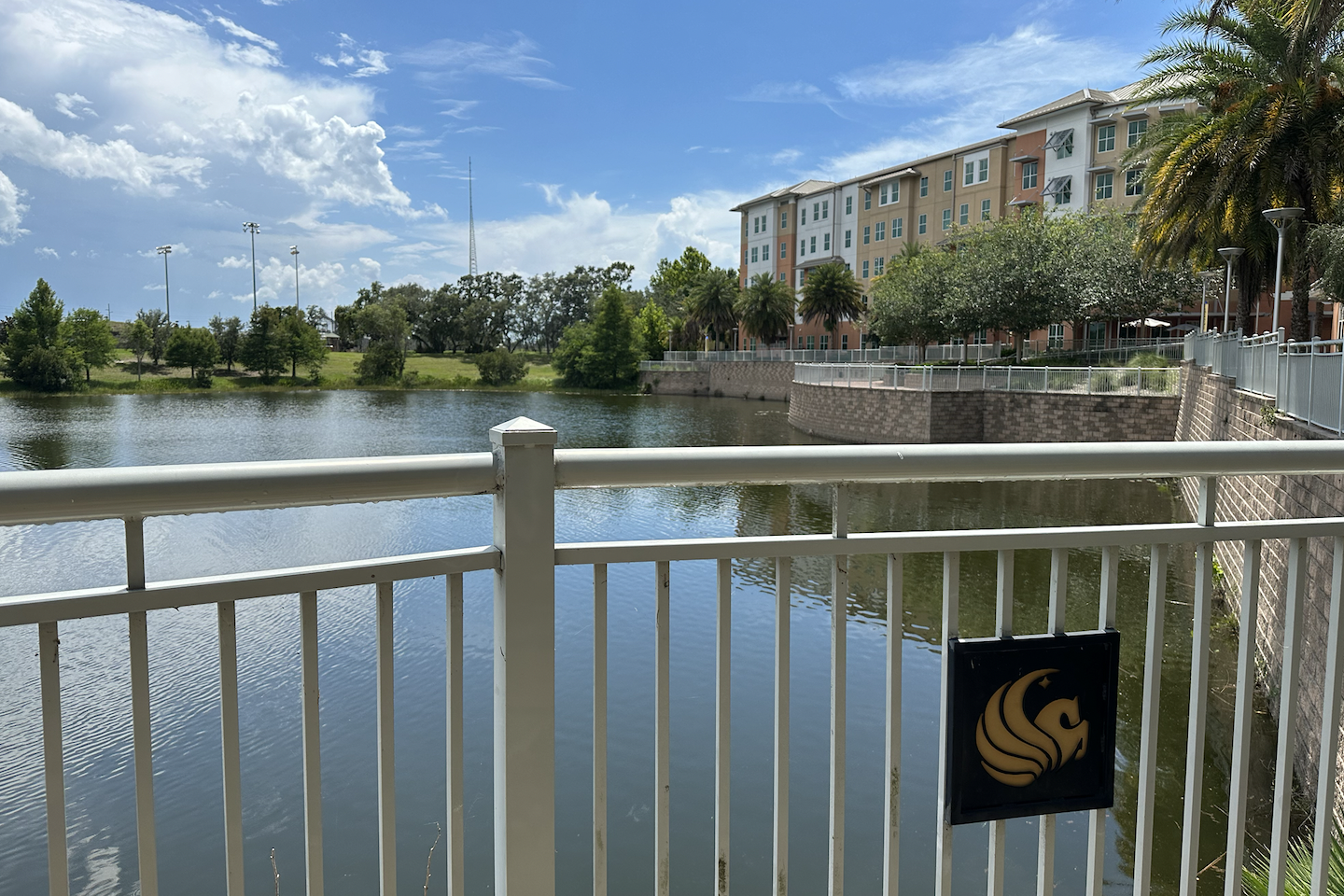 Looking at the demographic layout in and around the University, price ranges depend on who that specific market is targeting. For example, apartments are the most available living option within 2 miles of UCF. Affordable houses like Jackson's are available 2-10 miles from campus. But drive even further, and rates may increase because they're no longer catering to college students but instead to families and big city markets.
According to several websites such as Apartments.com, ApartmentFinder, Rent., and Zillow, the best options for off-campus housing around UCF appear to be in the 2-10 mile sweet spot. Monthly rates in that area start as low as $680 for townhouse-style properties and average at around $1,500 per month for houses across the sites above, with quality and amenities varying per community.
More Information
For more information about housing costs around UCF, visit:
Apartments.com: https://www.apartments.com/off-campus-housing/fl/orlando/university-of-central-florida/
ApartmentFinder: https://www.apartmentfinder.com/Off-Campus-Housing/Florida/Apartments-Near-University-Of-Central-Florida-q64h3nz
Rent.: https://www.rent.com/florida/university-of-central-florida-houses
Zillow: https://www.zillow.com/orlando-fl/near-ucf_att/
For more local information, visit https://www.centralfloridalifestyle.com/.