We get it. The past year has been highly irregular. Many of us have gotten used to skipping formerly normal activities, from joining friends for a sporting event to hosting family on the holidays — and that's been a smart strategy for staying well. But there's one thing that's definitely not something you should put off doing if you want to be healthy, and that's seeing a medical professional when you need to. We talked to the experts at AdventHealth about why it's important, easy — and safe! — to visit your medical provider today, and here's what we found out.
Prioritizing Your Health Starts Here
AdventHealth Medical Group's primary care providers recently rolled out an all-new service for their patients called Care Advocacy. This service connects you to an expertly trained person who talks you through every step of your health care journey, whatever you might need. It's like having a trusted friend with clinical expertise who works with your primary care physician to provide you with personalized, on-the-go assistance.
Your Care Advocate can be your single point of contact for:
• Scheduling requests
• Prescription refills
• Clinical questions
• Administrative forms
• Referrals
To be eligible for this unique service, you need to be 18 years of age or older, have a primary care provider who is part of AdventHealth Medical Group, and have an AdventHealth account (which you can create at AdventHealth.com or via the AdventHealth app). Of course, the AdventHealth patient portal is also available as a self-service access point for all your health information, 24 hours a day, seven days a week.
For more information or to find an AdventHealth Medical Group primary care provider near you, visit CentralFloridaPrimaryCare.com.
Is it Covid or Just a Cold?
In a normal year, you might not give a cough or runny nose a second thought. But with the risk of getting COVID-19 still an everyday concern, you're likely paying closer attention to how you feel. Since several illnesses including COVID, the common cold, the flu and seasonal allergies share many of the same symptoms, it's h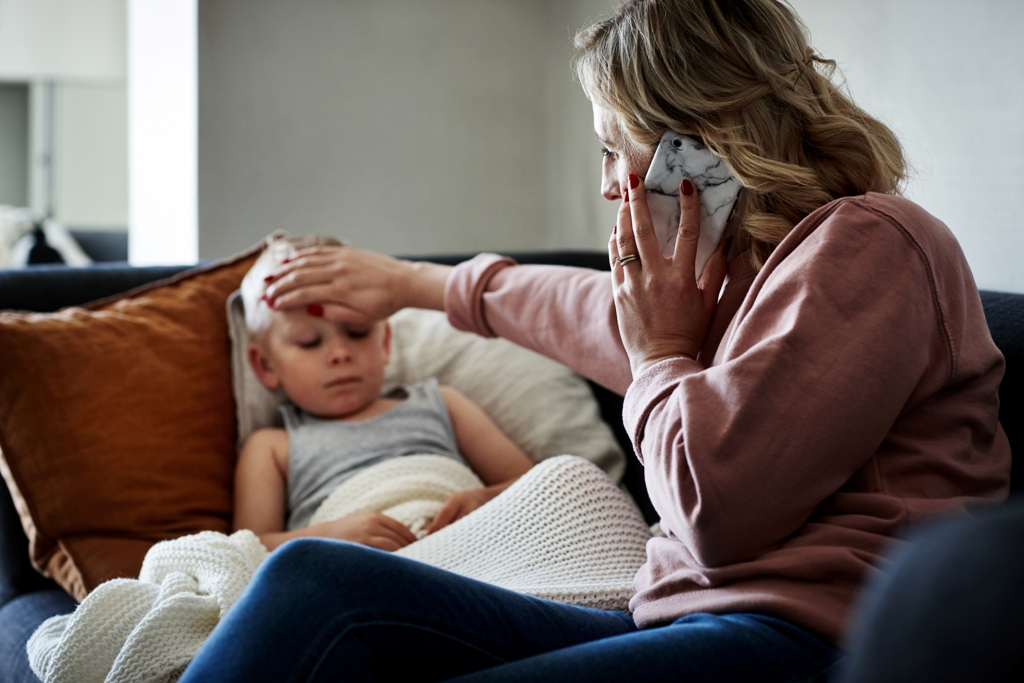 ard not to worry — and wonder exactly what they mean. There's no substitute for speaking to a doctor, and this advice shouldn't be considered a medical diagnosis. Still, it's helpful to consider how some common seasonal illnesses stack up against one another, so you can make the best choices for your family's health.
When in doubt, see a doctor.
Seeing a doctor as soon as you notice symptoms of a viral illness can help you recover faster. In the case of the flu, for example, starting medications within the first two days of symptoms can help you get ahead of the infection before it becomes more severe. Having an accurate diagnosis can also help you take the right steps to avoid spreading it to others.
Don't delay. Get tested today.
With so many COVID symptoms that can be mistaken for other illnesses, testing is the only way to know for sure. When you need a test, Centra Care is your easy choice for where to go with multiple locations throughout the area, and online reservation scheduling. So get peace of mind by getting tested today. Make a reservation at CentraCare.org.
Fitness Focus: Personal Training vs. Physical Therapy
It's the time of year when many of us are thinking about improving our health. And there are all types of health professionals to help us achieve our goals, including personal trainers and physical therapists. While you've likely heard of both, it's worth knowing the difference so you can access the care you need, when you need it.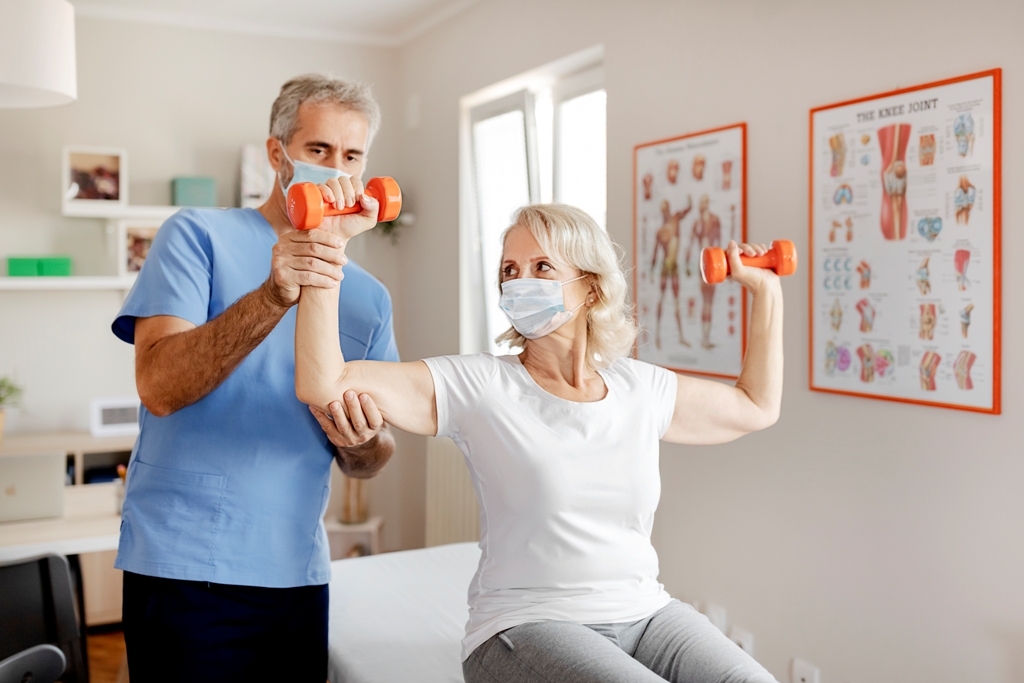 Here's when to see a physical therapist.
If you're experiencing pain or limitations in movement due to an injury, a physical therapist may be able to help. Physical therapists have the education and state certification required to diagnose an injury and develop a customized treatment plan to help you recover. However, they also focus on preventive care. For example, if you have chronic lower back pain and you want to avoid injury or further pain in the future, a physical therapist can help you build strength and identify strategies to protect your health and well-being.
Here's when to see a personal trainer.
If you've been medically cleared to start a regular exercise program and you'd like expert advice in developing an exercise routine, you can work with a personal trainer to start on a fitness plan that meets your goals, needs and lifestyle. It's important to note that a personal trainer is not qualified to diagnose an injury, unless the trainer is also a physical therapist. Therefore, if you're experiencing any pain or discomfort, you should always see a physical therapist prior to beginning a workout routine with a personal trainer.
Reach your fitness goals with sports medicine and rehab care.
AdventHealth Sports Med & Rehab has physical therapists and personal trainers who can help you get moving and create a plan for reaching your goals. Whether you're looking to lose weight, begin an exercise program, get pain relief or return to normal after an injury, their specialists can help — and with no referral needed. Virtual visits are also an option, so you can access the care you need from the comfort of your home.
Want to know more about whole-person physical and rehabilitative therapies? Visit AHSportsMedCentralFL.com.
Debunking 4 Myths About Getting ER Care Right Now
The health and safety of the community has always been AdventHealth's top priority. Since the COVID-19 pandemic, they have expanded their policies, procedures and products to ensure you and your loved ones feel safe in their facilities. To help you feel confident about getting care quickly, let us debunk four myths about getting emergency care.

Be Assured That It's Safe to Go to the ER
Myth: If I go to the ER, I will get COVID-19.
Fact: AdventHealth ERs have employed the following safety measures to keep you safe:
• Temperature testing at all entrances
• Universal masking policy for team members, patients and visitors
• Enhanced sanitation measures
• Social distancing guides in waiting rooms
• Caring for COVID-19 patients in separate areas
Myth: I should avoid the ER at all costs.
Fact: If you're having a medical emergency, the ER is the best place to get treatment in a timely manner. Call 911 or go directly to the ER if you or a loved one has any of these medical emergencies:
• Chest pain
• Debilitating back pain
• Fractures (bone protruding from skin)
• Head injuries
• Severe abdominal pain
• Severe headaches
• Severe pelvic and urinary pain
• Shortness of breath
Myth: If I go to the ER, they will be too overwhelmed with COVID-19 patients to treat me.
Fact: AdventHealth's experts have the capacity to assess and triage all emergencies and provide timely care. Their ER teams are making sure everyone who comes to the ER receives the care they need. You can trust that a skilled emergency medical team will be ready and available to help you. Know that their health care providers are also well equipped with ample personal protective equipment (PPE) like masks and gloves.
Learn more about how your ER is keeping you safe by visiting YourLocalER.com.