Twenty-seven years ago, Central Florida resident, Mark Anthony, started Southeastern Food Bank (then known as Bread of Life Fellowship) out of his garage. The whole idea started with a truckload of donated snacks. 
In 1989, a man drove up to Anthony's lawn and garden store with a truck full of Entenmann's snacks and asked him if he could give them to people. He loaded up his own truck and gave them away, piece by piece, on the streets of Winter Garden. That experience planted the seed for Anthony's vision of serving those in need, both in body and in spirit, and the faith-based nonprofit soon began to flourish. Two years ago, it expanded into North Florida and hopes for an expansion into South Florida by next year.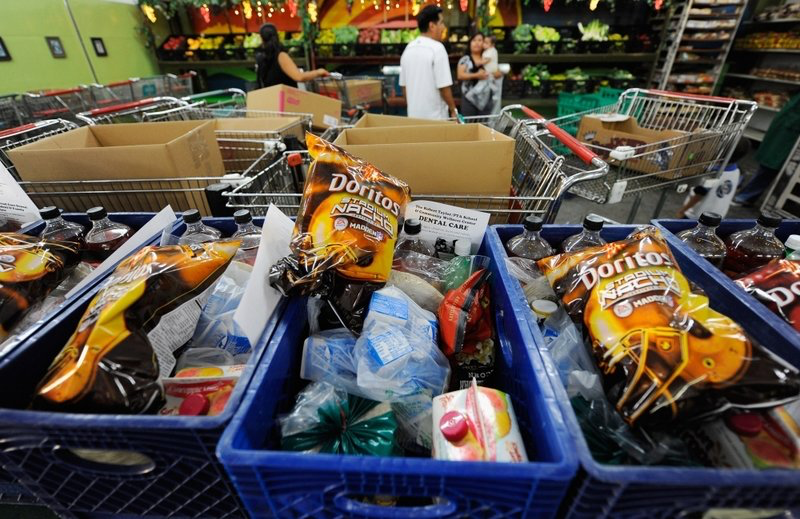 How Does it Work?
In-kind donations are provided to Southeastern Food Bank locations through distributors, retailers and food drives. A group of volunteers then organizes the items, which are provided to nonprofit partners at no cost for individual distribution to disadvantaged families and individuals.
The community comes together in two Florida locations — one in Ocoee and one in Quincy — to distribute over 2 million pounds of food to more than 75 nonprofits in 25 counties across the state through the food bank. This is all done for one purpose that comes directly from Mark 10:45, " For even the Son of Man came not to be served but to serve, and to give his life as ransom for many."
How You Can Help
According to the Southeastern Food Bank website, approximately 3,227,600 Floridians are food insecure, including 833,000 seniors (one in seven) and 968,280 children (one in four under age 5). That is why their mission of "feeding the hungry and caring for those in need by sharing life's necessities and a message of hope" is so important.
"We want to inform, inspire and involve like-minded people that want to support us in some way, either by volunteering, praying for us on a regular basis and/or financially," Anthony says.
On Sept. 21, Southeastern Food Bank's annual fundraising dinner will be held at Wyndham Orlando Resort on International Drive. The evening will include a silent auction and a program about all of the milestones the organization has reached and continues to strive for in the coming years. Attendees will have the opportunity to pledge monetary donations and register to become a volunteer at future events.
With the generosity and support of the community, Southeastern Food Bank can continue to serve our neighbors in need.  
Event Details
What:Southeastern Food Bank's Annual Fundraising Dinner
When: September 21 at 6 p.m.
Where: Wyndham Orlando Resort
Address: 8001 International Drive, Orlando, FL 32819
Attire:Semi-formal attire is recommended
Individual Tickets:Free with RSVP
Corporate Table of 8: $500
Sponsorships are available! Contact Southeastern Food Bank at 407-654-777 to register.