Need a last-minute costume for a Halloween party this weekend or for trick-or-treating on Tuesday? Worry not. We've compiled a list of easy-to-make individual Halloween costumes for children and adults, or themed outfits for the entire family. The best part is that you probably have most of the materials you'll need at home already.
Children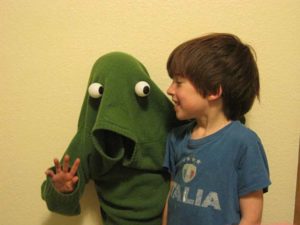 Cute monster: Turn your child into an adorable little monster by attaching filled-in ping pong balls to their favorite sweater. (via ooooohdear.blogspot.com)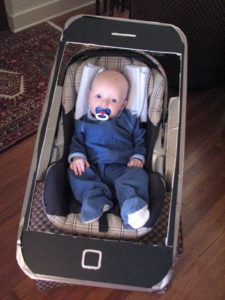 Camera photo: You'll want to snap a photo of this Halloween, since it already expresses how much you enjoy taking pictures of your favorite model. (via Flickr: Ingamun)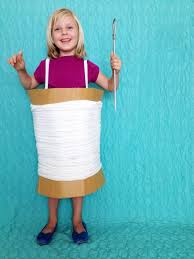 Needle and thread: Bring out your creative side with this cute costume! (via Creating Really Awesome Fun Things)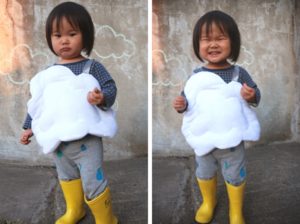 Raincloud: Sometimes rain is a good thing – especially if it comes in a cute little raincloud. Hand paint a pair of pants and gather a couple of other materials to put together this weatherchild. (via Andreas Notebook)
Adult: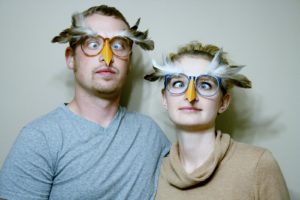 Wise Old Owl Glasses: Grab a pair of large-brimmed glasses and glue feathers to them. Cardstock can be folded up and attached to the glasses for your beak!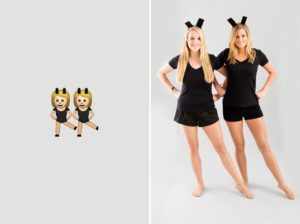 Dancing girls emoji: Grab a friend and don a black tank top and shorts. Glue squares of black cardstock for the head piece and you're ready to dance the night away! (via Brit + Co)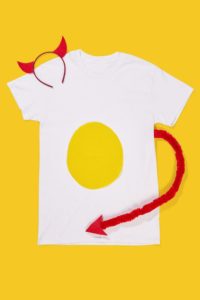 Deviled Egg: Attach some yellow to a white shirt and grab some horns and a tail to turn yourself into this "evil" dairy product. (via pinterest)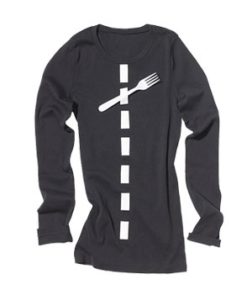 Fork in the Road: Attach pieces of white felt and a fork to a black t-shirt to personify this metaphor. (via Real Simple)
Family: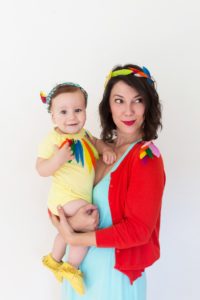 "Birds of a Feather": Dress up in your brightest outfit and attach feathers to two headbands and both outfits! Bird of a feather stay together. (via Lovely Indeed)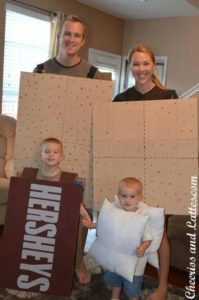 S'mores: Show off as everyone's favorite campfire snack! Everyone in the family has a role to play to but this tasty treat together. (via Cheerios and Lattes)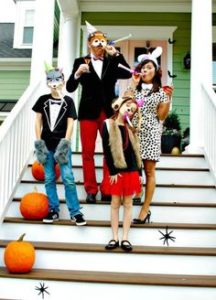 Party animals: Grab some animal-themed accessories to pair up with each family members' outfit and you're ready for a wild night out! (via. Our Fifth House)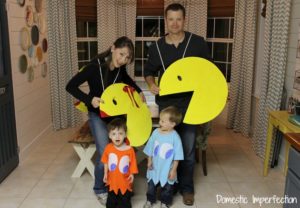 Pac-Man family: Dress up as a classic video game and family favorite; only a few materials needed to put this nerdy outfit together. (via Domestic Imperfection)