Photography by Joshua and Rachel Best
This local bride and groom shared their dream wedding with family and friends in an intimate ceremony and reception that captured their love story perfectly.
Weddings are a beautiful presentation of love that a couple fondly shares with their family and friends. Dr. Gustavo and Beatriz Arvelo recently hosted their daughter's wedding in a venue that meant the most to their family: their home.
The bride, Ingrid Beatriz Arvelo, and the groom, Jake Thorn, both of whom are studying at Moritz College of Law in Ohio, chose June 15, 2019 for their wedding day. It's a date that will be remembered as the beginning of a new life and a new stage of happiness.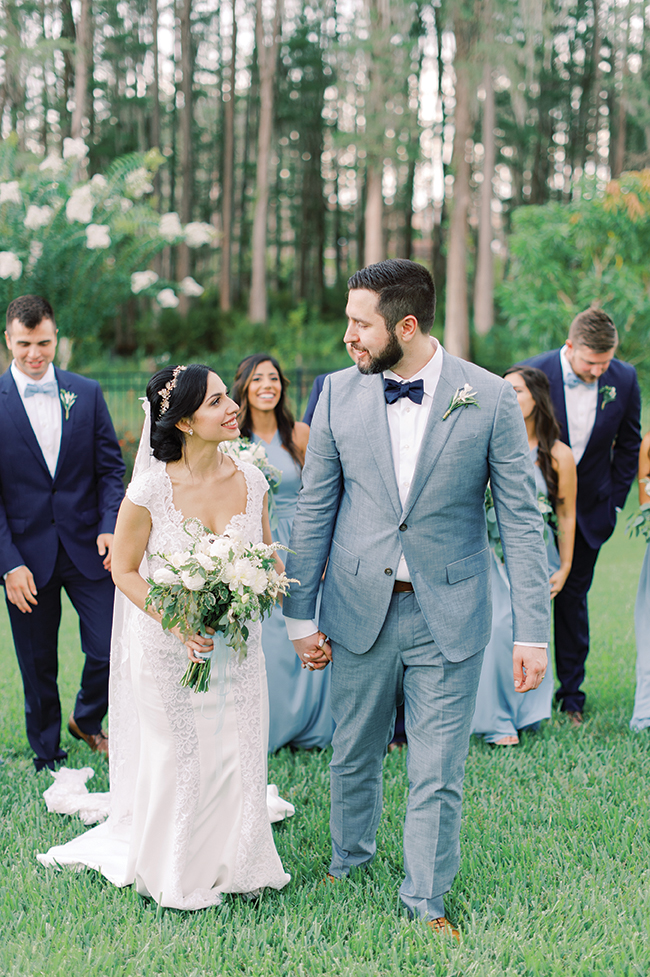 Inspired by the home's American contemporary architecture, the couple hired event planner, Eduardo Perrone, to plan the wedding and decorate the outdoor gardens for the reception. His work resulted in a unique space inspired by romanticism and a celebration of life.
When it was time to prepare for her walk down the aisle, the bride put on an elegant cap-sleeved dress with lace accents and a beautiful Spanish mantilla veil. Her bridesmaids wore light blue dresses that complemented the natural scenery that was the backdrop of wedding.
Lisa Stoner coordinated the civil ceremony, which took place in a Windermere chapel. Afterwards, the newlyweds and their 50 guests returned to the backyard gardens of the residence for the reception.
There, transparent acrylic chairs were placed around a communal table anchored by a centerpiece that inspired harmony, elegance and style. Its lush greenery extended along the table, and it was adorned by a majestic cascade of white flowers, roses, hydrangeas and peonies in a dance of beauty and harmony in free form.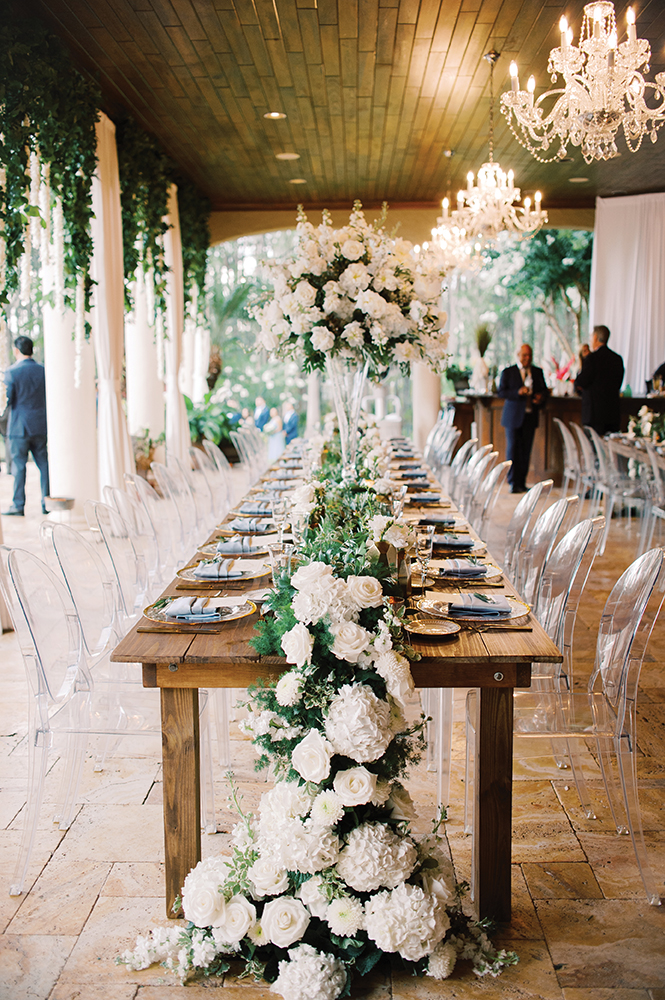 Guests of the bride and groom sat around the table, turning the outside of the home into a track in which the bridal party made their entrance. The newlyweds made their grand entrance through a stone staircase and around the outside of the home, giving the bride the opportunity to be seen by everyone and show off her beautiful dress to her guests as she walked down the hall.
The reception area perfectly captured the romantic atmosphere of the event with ornate lace tablecloths, sage green corridors and elegant chandeliers. As a final touch, the printed menus presented a selection of Spanish cuisine and the influence of Latin food made by Unique Catering. Before the evening was over, the couple took their guests back to where it all began, serving wedding cake made by Vargas Cake.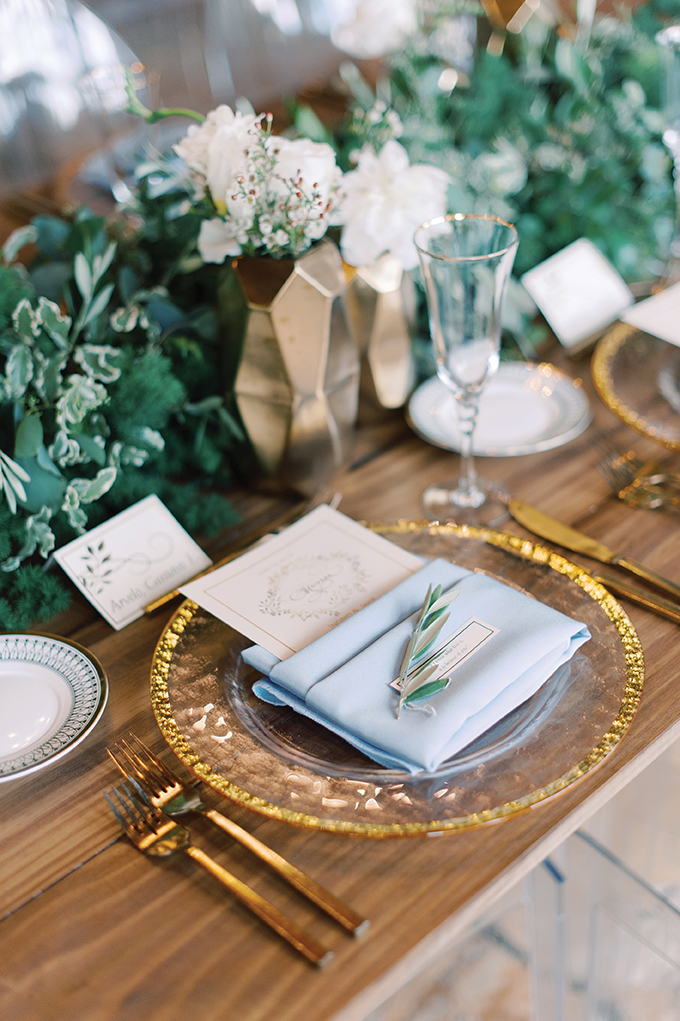 The wedding of Ingrid Beatriz Arvelo and Jake Thorn was a highlight for their families and was truly an event that they will remember fondly for the rest of their lives.