What We're Watching
Three series that everybody is talking about – explained.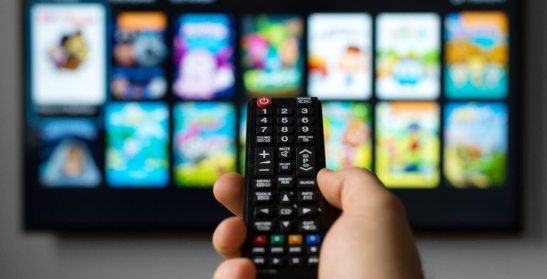 This winter is the perfect time to get cozy and binge a good TV show. Try one of these suspenseful options.
"Dirty John"
This limited series on Bravo follows Debra Newell, a wealthy interior designer in Newport Beach, California who met the man of her dreams, John Meehan, on a dating website. While he looked good on screen – an anesthesiologist who volunteered with Doctors Without Borders and had children from another marriage – it was another story on paper. Newell's daughters soon discovered the lies about his career and also his lengthy criminal history that included stalking and terrorizing women. Based on a true crime podcast by L.A. Times journalist Christopher Goffard, "Dirty John" has it all: romance, suspense, conflict, and it's all a true story.
Where to watch it:

Regular cable (Bravo)

Why we like it: We all like to think we would never get ourselves into the type of situation that Newell found herself. This show keeps viewers on the edge of their seats while reminding women to be mindful of red flags.
"The Haunting of Hill House"
When this 10-episode series was released in October, viewers took to Twitter to share their stories of anxiety, sleepless nights and even vomiting from sheer terror while watching. Inspired by Shirley Jackson's 1959 novel, the show explores elements of the human psyche as told through the Crain family's story. Hugh and Olivia move their five children into Hill House with the goal of flipping it for a profit. Along the way, they encounter the spirits that never left. As the story shifts between past and present, oftentimes with the same scene shown multiple times from each character's viewpoint, we see what happened to the family and how it has affected the children into adulthood. Expect some jump scares and plenty of well-hidden ghosts throughout.
Where to watch it:

Netflix

Why we like it:

There are some very scary moments in this show (I'm talking about you, Bent Neck Lady and Top Hat Guy), but the brilliant way in which the story is told (and the mystery of the Red Room) keeps you glued to the TV until the final credits roll.
"Birdbox"
Also based on a novel, this Netflix film is a post-apocalyptic thriller that is set five years after an unexplainable force pushes mankind to suicide at the sight of it. Those who are still alive at this point are only safe while indoors and must avoid seeing this entity while outside at all costs. If it is seen, it reveals an individual's worst fears and forces them to commit suicide. The story follows Malorie and her two children as they desperately navigate the elements in an effort to reach a safe haven – all while blindfolded.
Where to watch it:

Netflix

Why we like it:

The intrigue of this story is what really drew us in, as well as the creep factor. Notable performances from an all-star cast, including Sandra Bullock and Sarah Paulson, kept us watching.
Comments