The International Christian Film and Music Festival is known as one of the largest Christian film festivals in the world, and it's hosted right here in Orlando. This year's event will once again feature a variety of seminars and networking opportunities for filmmakers and distributors. It is also known for its prizes and awards.
Filmmakers from all over submit their work in categories like feature film, music video, animation and music. The submissions are looked at by 10 judges consisting of five industry professionals and five movie-lovers that are not in the film industry. After they've reviewed the submissions, awards and prizes are given out!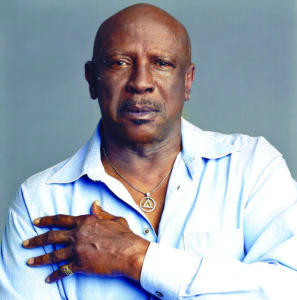 Executive Festival Director, Marty Jean-Louis, says over 50 awards will be presented to participating artists. Those awards include Best Picture, Most Inspirational Film and Best Director.
Additionally, four very special honors will be presented: Lifetime Achievement Award, Outstanding Woman in Film, Humanitarian Award and Farthest Traveler. The latter will give a nod to the person who came the longest way to attend the festival.  
The Lifetime Achievement Award is presented to someone who has done extraordinary work in the TV and film industry for at least 20 years. Louis Gossett Jr. is this year's recipient.
"Mr. Louis Gossett Jr. has been on our list for a while now since he's done so much, and last year, our team decided that he would receive the prestigious award," Jean-Louis says.
Gossett Jr. is an accomplished writer, producer and director who is known as the first African-American to win the Academy Award for Best Supporting Actor in 1983. He won the award for his performance as drill sergeant Emil Foley in "An Officer and a Gentleman." Since then, he has received a star on the Hollywood Walk of Fame and has been nominated for several Primetime Emmy and Golden Globes awards.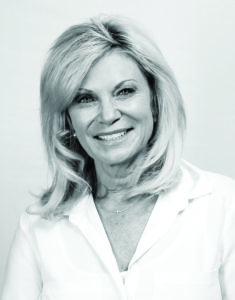 The International Christian Film and Music Festival is also proud to highlight women in the film industry for their amazing work on and off camera with the Outstanding Woman in Film award. This year's recipient is Deborah Giarratana, who has produced films like "The Machine Gun Preacher." She also has a background in high-end visual effects and has worked behind the scenes in popular movies like "Guardians of the Galaxy" and "Spiderman." Most recently, Giarratana was part of the blockbuster hit and Oscar-winning movie, "Black Panther."
"We didn't know much about Deborah G; however, when our friend Cindy Bond recommended her and our team did some research, it was a no brainer for us," Jean-Louis says.  
Bond received the Outstanding Woman in Film award last year.
The 2019 International Christian Film and Music Festival will be held May 1-4 at Wyndham Orlando Resort International Drive and is expected to have over 1,000 guests. In addition to family friendly films, the event will also feature musical submissions and celebrity speakers. Tickets are available for immediate purchase here.