National Black Business Month is celebrated in August, acknowledging their vital role in the community. As Central Florida continues to grow, more small and locally owned businesses start up their brand out of passion and with a bigger mission than just selling items and making a profit. The people who run these companies do so with devotion, enthusiasm and care. Here are a few you should know about.
Kizzy's Books & More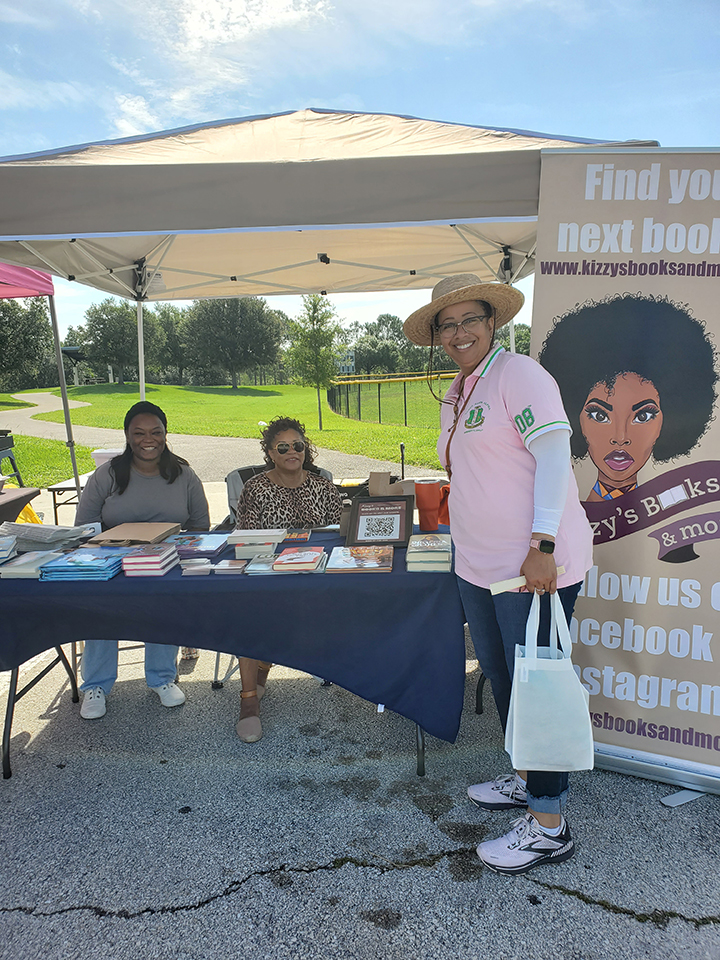 One Saturday in 2008, after her undergraduate career, Trenessa Williams visited her favorite bookstore, which sold various African American literature. On that day, she noticed the store had closed and was inspired to open a place of her own.
After years of networking, researching and learning, Williams began Kizzy's Books & More in 2018, a bookstore providing primarily African American literature, named after one of her favorite characters in the book "Roots" by author Alex Haley.
"My parents always told me and my siblings that no matter what we do, it's either sink or swim. Sink or swim, meaning either you're going to swim, meaning you're going to work hard on it to get to the level that you want it to be at, or sink, meaning that it just failed. I will say I did not know anything about owning a bookstore," Williams said.
Her business runs primarily through their website, with occasional pop-ups around Central Florida. Eventually, Williams said she would like to open up a store in the Parramore area of Orlando due to its rich history and cultural background for the Orlando African American community.
From the genesis of Kizzy's Books & More, she said she wanted to bring awareness and promote literacy, especially with books written by African American authors.
"Reading is the most powerful thing because if reading wasn't so powerful, why would they ban books? Or try to restrict us on what we have access to read," Williams said. "You know, reading is the gateway. It opens your imagination. When you're a strong reader, you become empathetic because you know you're reading different things, and you become knowledgeable, build on passion, and build on critical thinking. If you want to ask me, reading is a superpower."
In response to particular books and genres getting banned from school systems, Williams has a "banned or challenged books" tab on her website for customers to look at and purchase. She said she wants to be an outlet for readers to have new perspectives from their own.
"How do you learn about somebody's viewpoint? If you're only limited to your beliefs, you're living a very narrow life, right? There's no fun because you don't understand somebody else's life experiences, and that's the fun part of learning about somebody because it broadens your perspective," Williams said.
Visit https://www.kizzysbooksandmore.com/ for more information.
Pretty Peacock Paperie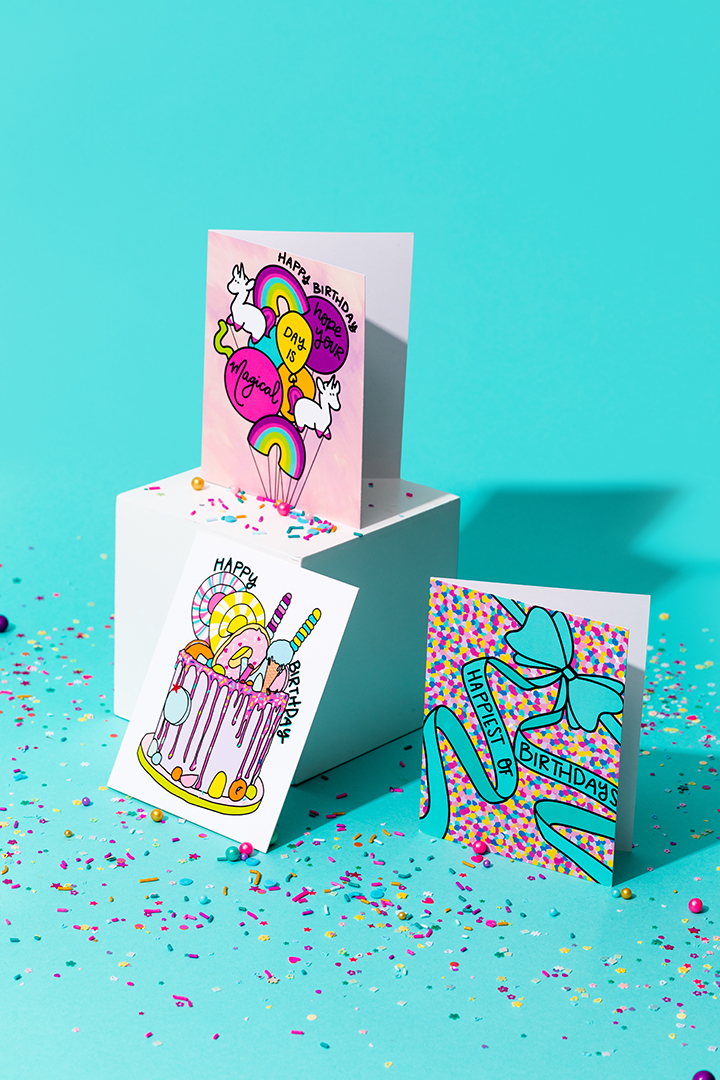 After facing a near-death experience giving birth to her daughter, Natalie Henry-Charles said she realized life is too short not to celebrate.
She said it took her about six months of recovery to feel like herself again. For that upcoming Mother's Day, she said her sister found a class at the Orlando Museum of Arts which her husband later purchased a spot for her as a gift. Henry-Charles said going to that class and experiencing her passion for art again was a "pivotal" thing for her and was a "breath of fresh air."
"I remembered at that moment. I am so much more than a mom, a wife, a daughter, a sister. I'm also me, and my passion is art. My passion is creating and being creative," Henry-Charles said.
In the class, she made a card for her mom. She had been creating custom designs for customers for a while but said she always wanted to create a product line. Thus, Pretty Peacock Paperie was born.
"I want it to be something that people can be happy when they look at it. I wanted women to feel empowered. I wanted people to understand how connected we are and how much we have to nurture our relationships," Henry-Charles said. "One of the things that I also realized while experiencing the shift and transition into motherhood was that I needed my support system. I needed the people that really leaned into me. That's why I chose greeting cards originally because I really wanted people to connect and foster those relationships and take time out of their day."
She said she sees the value in writing things to loved ones and expressing how we are feeling because, at the end of the day, "our words are our legacy."
Learn more about Pretty Peacock Paperie at https://shopprettypeacock.com/.
Bloom In Glory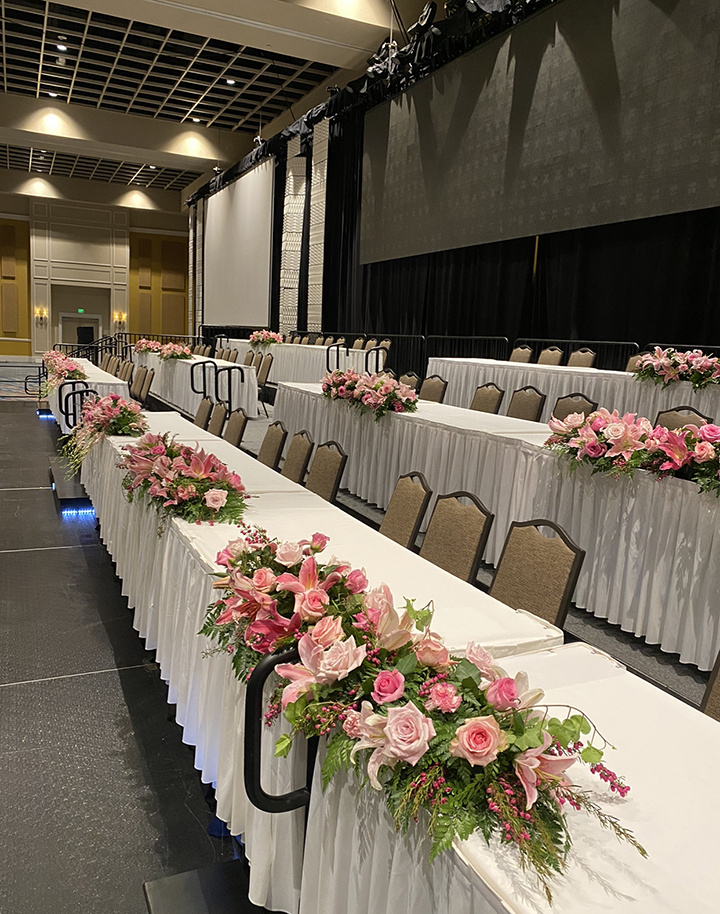 Growing up with a passion for working with flowers Kimberly Brown, owner of Bloom In Glory, went into healthcare to get a "real job" per her mother's request while still freelancing as a florist.
Once COVID-19 struck in 2020, Brown said she stressed about bringing any illnesses home to her family, where she had a one and three-year-old. After much prayer and guidance, she decided to become a full-time florist and pursue her dreams of owning a flower shop, especially since she found none near her in Wedgefield.
From her experience working in a hospital, she has grown empathy and said she has been able to heal her customers differently than if she was still in healthcare. "I'm finding purpose, I say, like
the sideline, I'm no longer on the frontline, but I'm on the sidelines," Brown said. "Some of my old coworkers say, 'You're not here, but you're there, and you're still helping.' Flowers are medicine."
A scripture in Isaiah 35:2, which says, "It'll burst into bloom," inspires her shop name. As a woman of faith and working with flowers, she said this was fitting and hopes for her business to "continue to bloom in God's glory."

Visit https://bloominglory.com/ to learn more.