THE RANKINGS Tuesday's unveiling of the season's first College Football Playoff Rankings, revealed much of what we already knew. That a committee chock-full of Power 5 elitist are largely not impressed with UCF's current 20-game winning streak. Ranked as high as #9 in the Associated Press Top 25, the Knights were given the #12 spot […]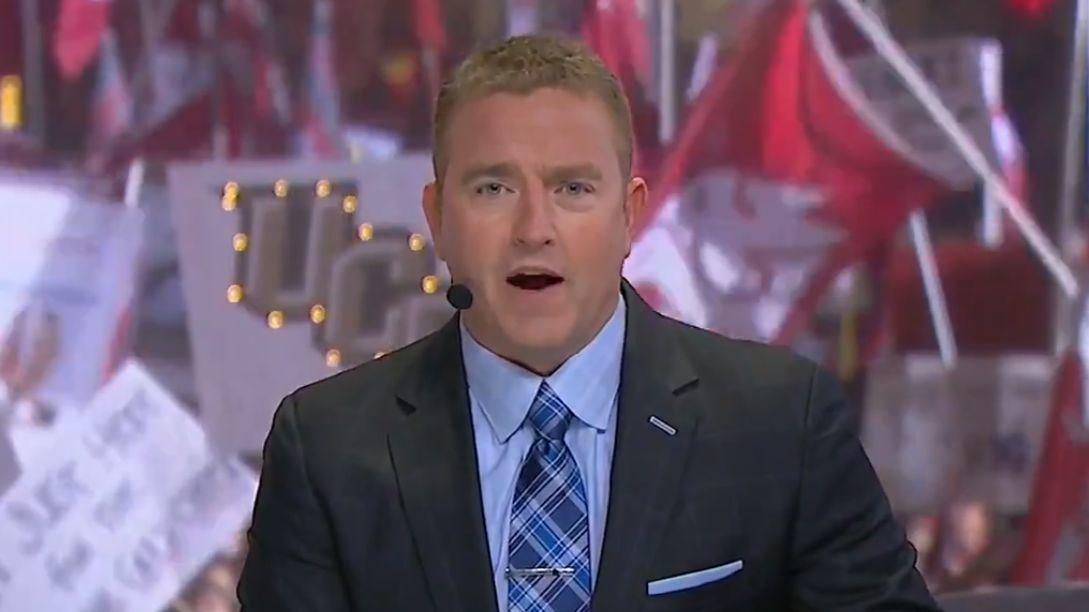 THE RANKINGS
Tuesday's unveiling of the season's first College Football Playoff Rankings, revealed much of what we already knew. That a committee chock-full of Power 5 elitist are largely not impressed with UCF's current 20-game winning streak. Ranked as high as #9 in the Associated Press Top 25, the Knights were given the #12 spot by the CFP committee.
Although that news was not what Knights fans nationwide wanted to see, it is perhaps a blessing in disguise, and will give Knight Nation an opportunity to continue to be heard from here to Pullman, Washington. The continued exclusion has been one of this season's biggest stories in the country, as evidenced by UCF's newly found presence both on-screen, and in the minds of some of the nation's profound elitist.
THE FIGHT
It began a couple of weeks ago, as ESPN's Kirk Herbstreit looked directly into the cameras on the set of ESPN's College GameDay coming live from Pullman, Washington. In an attempt to make virtuoso eye contact with the Knights, Herbstreit explained that not only are the undeserving of a title attempt, but they are in fact behind other, lesser known schools.
"You need to look behind you at teams like Utah State, App. State, Fresno State. These teams on paper, which is what you want to look at a lot of times, are better than UCF and more deserving than UCF." Herbstreit barked, laughingly just feet in front of a UCF sign complete with lights that danced just over his right shoulder.
Perhaps the only person who should have been doing the looking, was Herbstreit himself, whose schedule ahead included a trip down to Florida with the GameDay crew for the annual Florida-Georgia Cocktail Party. That coincidence laid the ground work for perhaps UCF's biggest victory this season.
THE SOLUTION
Having witnessed the scene surrounding the GameDay set last weekend first hand, it's become apparent that perhaps UCF has already reached the pinnacle. That being left out, may in fact be serving as the best type of inclusion. Signs held by both Georgia and Florida fans were opposing them, while hundreds of Knights faithful occupied the space directly behind the set with signs mostly egging on Herbstreit himself.
With an opportunity to once again showcase itself to the entire country, oddly enough on ESPN, the Knights play host to the Temple Owls this evening at Spectrum Stadium. As impressive as a win over Temple to extend the nation's longest winning streak would be, especially considering the questionable nature of McKenzie Milton's availability, it's time for the Knights to embrace their role as the oft-hated, change-enforcing thorn in the side of the Power 5 elitist. A reputation that could mean far more than any National Championship parade, banner, or trophy ever has.
Comments