Find the perfect gift for anyone on your holiday shopping list with these holiday gift guide ideas.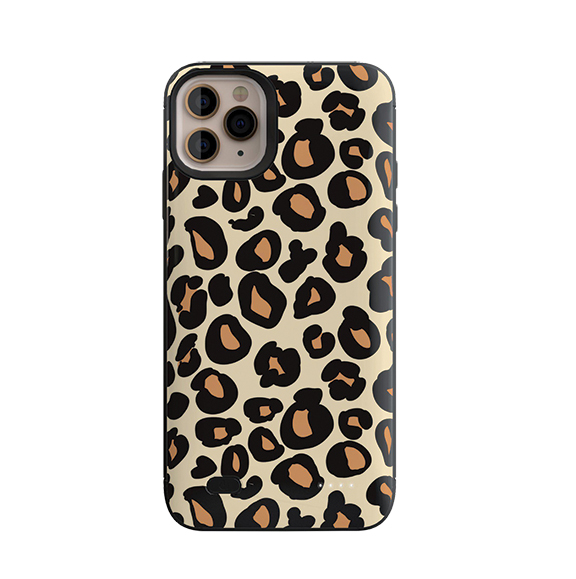 Everyone knows someone whose phone is always dead. Give them the gift of battery life this holiday season. These battery-powered charging cases are both pretty to look at and functional because you can charge your phone wherever you go.
Casely Battery-Powered Charging Cases, $55, GetCasely.com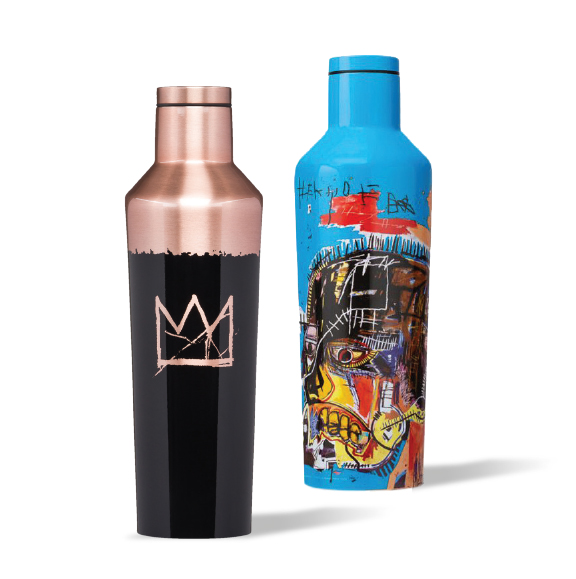 This edgy Corkcicle exclusive is a collaboration with The Estate of Jean-Michel Basquiat, one of the most influential artists of the 20th century. The collection celebrates some of his most famous masterpieces. The Corkcicle brand also features a selection of canteens, tumblers and stemless products in a variety of colors and sizes that will appeal to anyone on your list.
Basquiat Canteen, $49.95
Basquiat Tumbler, $49.95 Corkcicle.com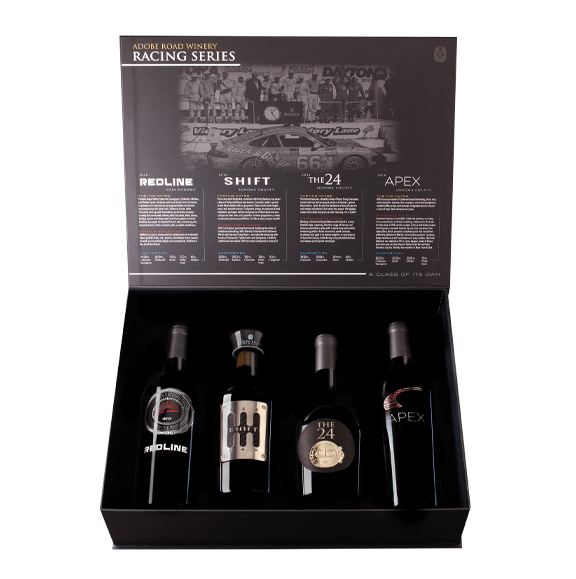 Adobe Road Winery's The Racing Series features a winning team of bold reds for the wine lovers and racing aficionados on your list. This includes special blends called APEX, REDLINE, SHIFT and THE 24. You can purchase by the individual bottle or in a set.
The Racing Series Individual Bottles, $35-$76
The Racing Series Box Set, $279 AdobeRoadWines.com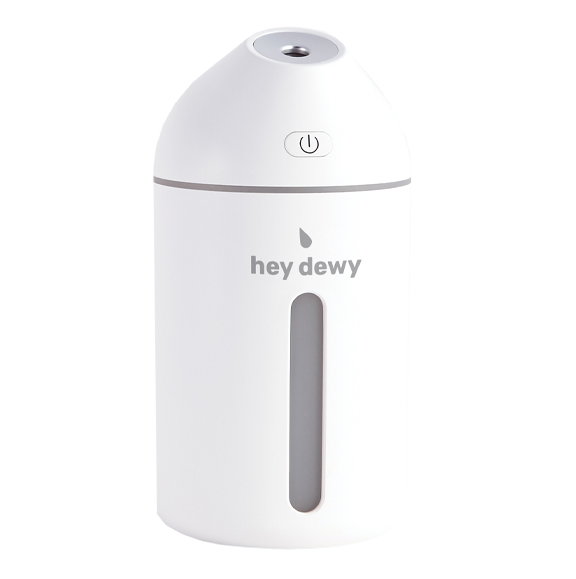 Keep skin and hair hydrated while on the go with this portable humidifier. Its high-frequency technology sends off good vibes and a cool, clean mist — a thoughtful gift for anyone on your list.
HeyDewy Portable Humidifier, $39 HeyDewy.com 


Give the gift of fashion with these bold, unisex sunglasses that feature a matte black frame, brass temple accents and a smoke lens. Saint Owen products are handcrafted at small-scale factories in Italy and Japan to elevate their style with special accents and meticulous design.
Saint Owen Galt Sunglasses, $260 SaintOwen.com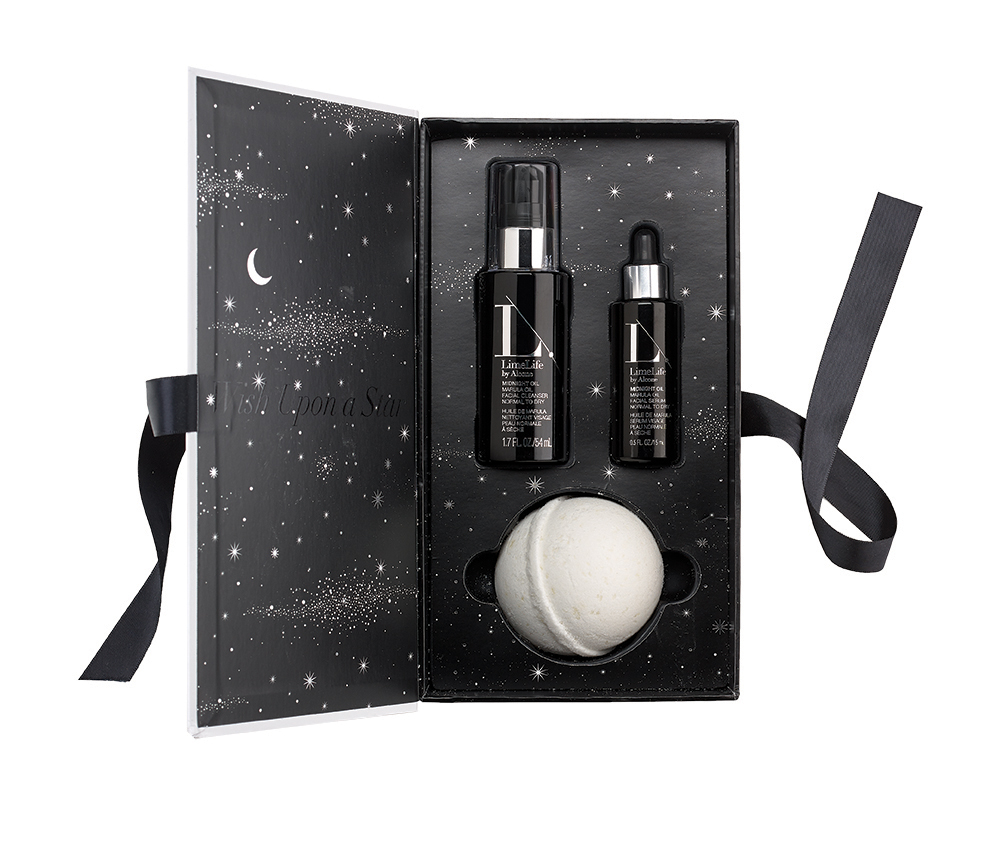 Beautiful skin is within reach with the Midnight Dream Collection. It contains a nightly skincare routine that is formulated with antioxidant-rich marula oil. This set includes Midnight Oil™ Cleanser, Facial Serum and Pombomb, which work to improve skin's radiance while you sleep.
LimeLife Midnight Dream Collection, $68  LimeLifeByAlcone.com 

In a new partnership with the PGA of America, Short Par 4 launched a brand new golf subscription box that includes direct access to Ryder Cup and PGA Championship apparel and accessories. Boxes ship every other month and are also available for one-time purchase.
PGA of America Subscription
Box Membership, $150 per box  ShortPar4.com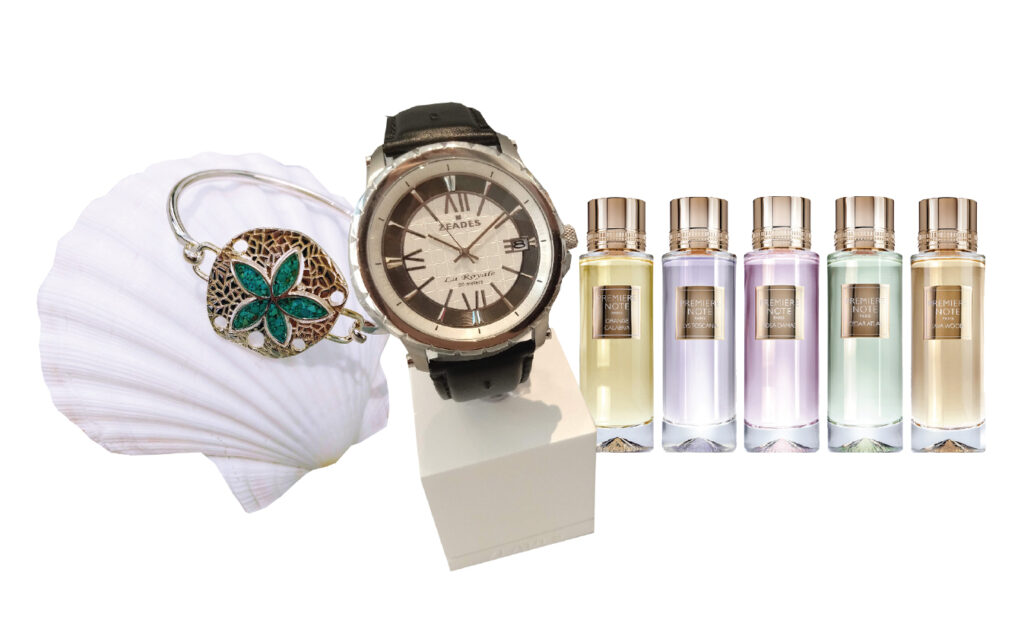 Take a voyage into elegance with chic, exclusive styles of jewelry, handbags, watches and more. High-end European and U.S. brands are available for men and women.
Nacré Jewelry, Watches, Handbags,
Perfume and Accessories, pricing varies NacreOnline.com 
Give the Gift of Wine by the Ounce
Wrap up an amazing experience for the wine enthusiast on your list. The Guado Experience features 1-ounce tastings of each vintage of Antinori Guado al Tasoo from '04 to '14 alongside cheese and charcuterie. The King's Experience provides 1-ounce tastings of four distinctly different wines from four of the greatest wineries in the world: Château Margaux, Margaux, France '96; Château Mouton Rothschild, Pauillac, France '10; Harlan Estate, Napa, California '14; and Clos de Tart, Grand Cru, Clos de Tart, France '15.
The Guado Experience, $249 
The King's Experience, $373.50 WineBarGeorge.com
Give the Gift of Relaxation
Spoil your loved ones with some time to themselves at a soothing spa. Whether they choose a facial, massage or body treatment, true rest and relaxation awaits.
Bella Collina Gift Certificate, price ranges vary, BellaCollina.com 
Give the Gift of Entertainment
Everyone has been talking about the benefits of a Disney Plus membership: access to the Disney vault of classic movies, original shows and a one-stop shop for "Star Wars" and Marvel films. For those who haven't jumped on the bandwagon yet, this is an ideal gift.
One-Year Membership, $69.99, DisneyPlus.com
Give the Gift of Fun
Icon Park is the perfect place to ride, dine, drink and explore with more than 40 amazing restaurants, funky bars, boutique shops and can't-miss attractions, all anchored by The Wheel standing 400 feet in the air. Tickets can be purchased in advance for a gift.
The Wheel General Admission, $27.99
The Wheel + SEA LIFE or Madame Tussauds, $39.95
The Wheel + SEA LIFE and Madame Tussauds, $49.95 IconParkOrlando.com