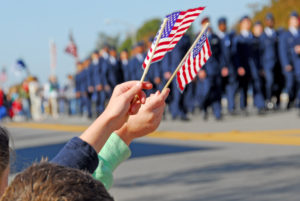 Here's what's happening around town this Veterans Day:
17th Annual City of Orlando Veterans Day Parade
The Veterans Advisory Council, along with Orlando Mayor Buddy Dyer, invite residents to attend this annual celebration, which will honor the courageous men and women of the military who have fought for our country.
The parade will take place on Saturday, Nov. 12 in downtown Orlando. It will begin at the corner of Robinson Street and Orange Avenue at 11 a.m. with an opening ceremony starting at 10:45 a.m. near the corner of Orange Avenue and Central Boulevard. This year's parade will feature marching bands, ROTC units, veterans groups, active duty military personnel and decorative floats.
Since there are several large events scheduled in downtown Orlando on Nov. 12, it is suggested that attendees of the Veterans Day Parade park in the following garages.
• Central Garage, 55 West Central Boulevard, Orlando, FL 32801
• Library Garage, 112 East Central Boulevard, Orlando, FL 32801
It is recommended that downtown Orlando residents arrive to the parade route via the free LYMMO circulator. Other transportation options include carpooling, bike share programs and Sunrail's Saturday service.
Veterans Day Concert in Windermere
Join St. Luke's United Methodist Church on Nov. 11 at 7 p.m. in the pursuit of life, liberty and sugar with a free concert called "God, Gershwin and Goodies." Delicious homemade desserts will be available and the concert will feature Amy Martin Cole, the church's choral director of traditional music.
Veterans Day Luncheon and Concert in Oviedo
On Nov. 13, veterans and friends of veterans are invited to attend this free event at First United Methodist Church of Oviedo. Beginning at 12:30 p.m., lunch will be served along with a parade of the colors, a medley of service song and a short program in honor of all veterans, especially Korean War veterans. Due to space restrictions, the luncheon will be limited to the first 300 people to register.
At 2:30 p.m., the 70-piece Orlando Concert Band will present a musical salute to all veterans. No RSVP is necessary for the concert.
Winter Park's Veteran's Day Celebration – "Honoring Winter Park Heroes"
This free annual event will honor Winter Park veterans at the Winter Park Community Center. At 9:30 a.m., the CFW Post 2093 Community Band will perform for guests as they visit with organizations that offer resources specifically for veteran needs. At 10 a.m., the official program will be presented with musical tributes, guest speakers and the recognition of veterans according to the various military branches.
Veterans can take advantage of the following special offerings: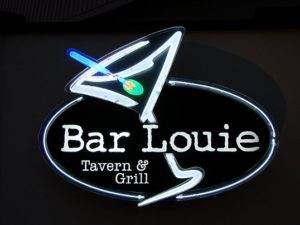 Bar Louie
In honor of active and retired U.S. military members, Bar Louie will provide them with a free entrée on Nov. 11. Offers are dine-in only and veterans and active military must show a valid military identification card or similar proof of service. A veteran's organization card from a group like the VFW or American Legion will also be accepted.
Chipotle
From 3 p.m. until close on Nov. 11, Chipotle is offering all U.S. military (active duty, reserves, National Guard and retired military) with ID, military spouses with ID and veterans a BOGO burrito, bowl, salad or order of tacos.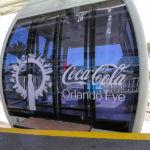 Coca-Cola Orlando Eye, SEA LIFE Orlando and Madame Tussauds Orlando
Veterans can receive complimentary admission to the Coca-Cola Orlando Eye, SEA LIFE Orlando Aquarium and Madame Tussauds Orlando (with military ID). Each veteran can receive a 25 percent discount on up to three additional tickets purchased for their guests at the admissions desk for any of the three attractions. The offer is valid from Nov. 11-13.
Denny's
From 5 a.m. to noon on Nov. 11, Denny's is offering free Build Your Own Grand Slams for veterans as well as active, non-active or retired military personnel with a valid military ID.
Golden Corral
Veterans are invited to attend Military Appreciation Night at Golden Corral from 5 p.m. to 9 p.m. on Nov. 14. A free thank you dinner will be offered for anyone who has served in the U.S. military including retirees, veterans, active duty, National Guard or Reserves.
Krispy Kreme
A free doughnut and a small coffee will be given to anyone who identifies themselves as a veteran or active duty military personnel (no ID required) on Veterans Day.
McDonald's of Central Florida
From 10:30 a.m. to midnight on Nov. 11, McDonald's of Central Florida is thanking military personnel for their service by offering free Classic Big Mac Extra Value Meals. This offer is available at participating McDonald's restaurants with military ID.
TGI Friday's
Veterans, active duty and retired service members will be treated to a free lunch up to $12.
Tijuana Flats
Veterans and active duty military personnel with a valid ID will receive a free entree at Tijuana Flats on Nov. 11.
Yard House
Veterans and active duty military personnel with a valid military ID will receive a complimentary appetizer on Nov. 11. Select appetizers available for this offer.