Heart of Florida United Way (HFUW) has partnered with Beep, Inc. as part of the Techquity Program to bring tech equity to students in Central Florida. The program aims to enhance exposure to career possibilities in the technology field by providing 25 Evans High School students with a behind-the-scenes look at the autonomous shuttle company and its software development process. In January, the students also witnessed the unveiling of a one-of-a-kind autonomous shuttle at the International Consumer Electronics Show (CES) in Las Vegas.
Evans High School is committed to establishing a cooperative and lasting partnership between home, school, and the community to help its students acquire an education equivalent to that of a college or university. Shannon Latimer, Career and Technical Education Coordinator at Orange County Public Schools, said this would not be possible without the partnership between Beep and HFUW.
"This is a huge project for Evans High School. These students can discuss and explore career opportunities and are also the first in the world to see this concept vehicle. It is phenomenal for them," Latimer said. "Not only will it hopefully inspire them but will encourage them to consider a STEM career and let them know that folks in this area care about them and their future."
HFUW is Central Florida's most comprehensive health and human services charity, providing funds for the region's most critical health and human service programs. HFUW works to advance the common good by focusing on education, income, health, and basic needs. It partners with local businesses, government, and other charities to increase awareness of local health and human service issues and to create possibilities for people in need.
The Chief Development Officer at Heart of Florida United Way, Tadar Muhammad, graduated from Evans High School. Through continued conversation, Latimer and Muhammad realized their passions aligned. "It was a dream of Tadar to have students visit this location, and what better way to start than with the school he graduated from," Latimer said.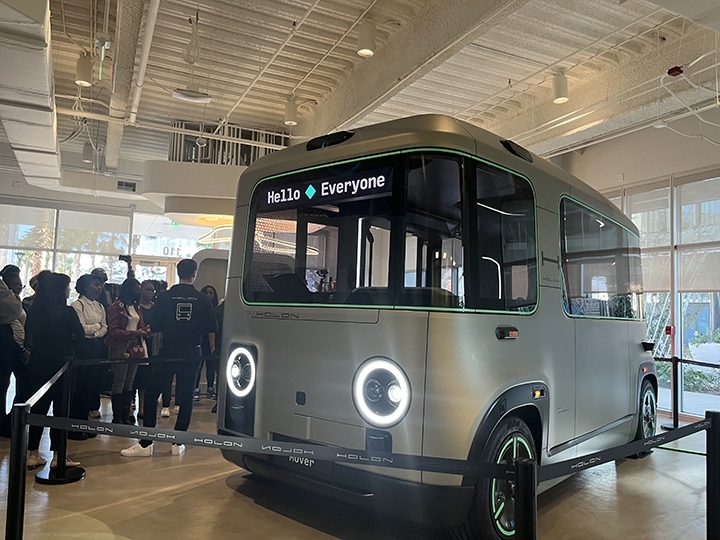 The team at Beep also shares a passion for delivering equity and access to the community through transportation. Beep needs innovative and passionate people who want to advance its technology and services to provide mobility for all. What better way than to start with the youth?
"We really want to expose, educate, and inspire the Evans High School students, and that starts with bringing them right through the front doors here to Beep headquarters," said Racquel Asa, Chief Marketing Officer at Beep.
According to Latimer, the Techquity program will continue to provide hands-on experience that helps students see and understand that theoretical concepts taught in class can apply to real-life situations, which is crucial for career exploration. The partnership between HFUW, Beep, Inc., and Evans High School highlights the importance of representation and providing exposure to career possibilities for students.
"What was most surprising and interesting to me is that cars can drive by themselves, and the technology was amazing. I learned a lot," said Jahquez Brewer, a student at Evans High School.