---


AdventHealth Coronavirus Resource Hub – https://www.adventhealth.com/coronavirus-resource-hub
AdventHealth Locations – https://www.adventhealth.com/find-a-location
Join us for the AdventHealth Morning Briefing, where we'll address your top questions, share the latest COVID-19 developments and discuss what we're seeing in the organization.
Hosted by Dr. Scott Brady, internal medicine physician and president of AdventHealth Centra Care, this live discussion will feature Dr. Michael Cacciatore, chief medical officer at AdventHealth Medical Group, to help you become better informed about the pandemic. We hope you will join us!
This event occurs every Tuesday and Thursday, 8:30-8:50 a.m. EST.
They can share our posts from our AH page: https://www.facebook.com/LifeAtAdventHealthCFL/
---


Orlando Health COVID-19 Hotline – (877) 321-COVID https://www.orlandohealth.com/covid-19
Orlando Health Locations – https://www.orlandohealth.com/locations#/
---


Premier Medical Offers Coronavirus Testing – Must Schedule an appointment. Call 352.259.2159 or Visit https://pma-physicians.com/
Interactive Map with Drive Thru Testing
---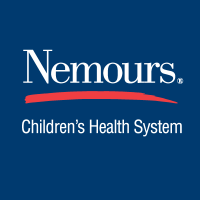 Open but encouraging the use of telehealth services to communicate with doctors and primary pediatricians. www.nemours.org
Coronavirus site: https://www.nemours.org/about/coronavirus.html