As Central Florida has experienced explosive growth over the years, Stockton Reeves has deep, local roots that provide the foundation for his desire to conserve and preserve our environmental treasures. A third-generation resident, he graduated from Winter Park High School and went on to military school before graduating from the University of Florida. He later earned his MBA through the Crummer Graduate School at Rollins College. 
Professional Life & Passions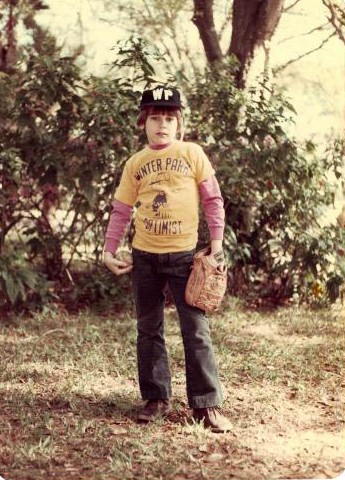 Stockton is a partner at Architects Design Group (ADG) and is the executive director of the Center for Public Safety. He works with cities and counties across the nation, helping to plan and design police, fire and emergency operations facilities. In the early 1980s, ADG was the architect of record for the Florida Solar Energy Center, then touted as the world's most energy-efficient building and a leader in photovoltaic research and clean renewable energy. Since then, the firm has been an industry leader in planning public facilities that focus on saving energy and water. ADG designed the first LEED-certified law enforcement facility in the state of Florida. 
Stockton and his family have long been friends with Dr. Peter Pritchard, an Oviedo-based zoologist who is widely recognized as the world's foremost expert on turtles. In the late 1980s, Dr. Pritchard developed a plan to lead expeditions through the jungles of Guyana to make contact with indigenous peoples in a remote area where four species of ocean-going turtles come ashore to lay eggs. The goal of the visits was to help these species survive and thrive. 
Stockton, his father and his brother were on the first two expeditions. The trips were a success. Previously viewing the turtles as simply a food source, these indigenous people are now protectors of the turtles and lead eco-tours for visitors to this remote part of South America. 
Four Generations
In the 1970s through the 1980s, as growth spurred development of new housing across Orange and Osceola counties, Stockton and his family spent weekends conducting archaeological excavations of Timucua habitation mounds with the Central Florida Archaeological and Anthropology Association and the University of Florida. 
"Much of the work was a race against time to save this invaluable part of Florida's pre-contact history," Stockton says. "We were trying to protect and preserve artifacts ahead of the bulldozers."
Stockton says these experiences are the reason he is so passionate about preserving Florida's natural springs, rivers, lakes and waterways.
"I cannot count the number of weekends we spent in rural parts of Osceola County or on the shore of Lake Apopka," he says. "It gave me a unique appreciation for our ecology and natural environment."
Stockton is also an outspoken supporter of connecting and completing the Florida Trail. The trail runs from the panhandle south to a point about 55 miles west of Miami. 
Stockton still calls Central Florida home and is proud that his children are the fourth generation of his family to live here. He remembers a smaller community before Disney, but even today, as Central Florida has grown into a major metropolis, Stockton says he can't imagine living anywhere else.