From attractions to new pass holder options, discover what SeaWorld and Aquatica's "Best Year Ever" entails.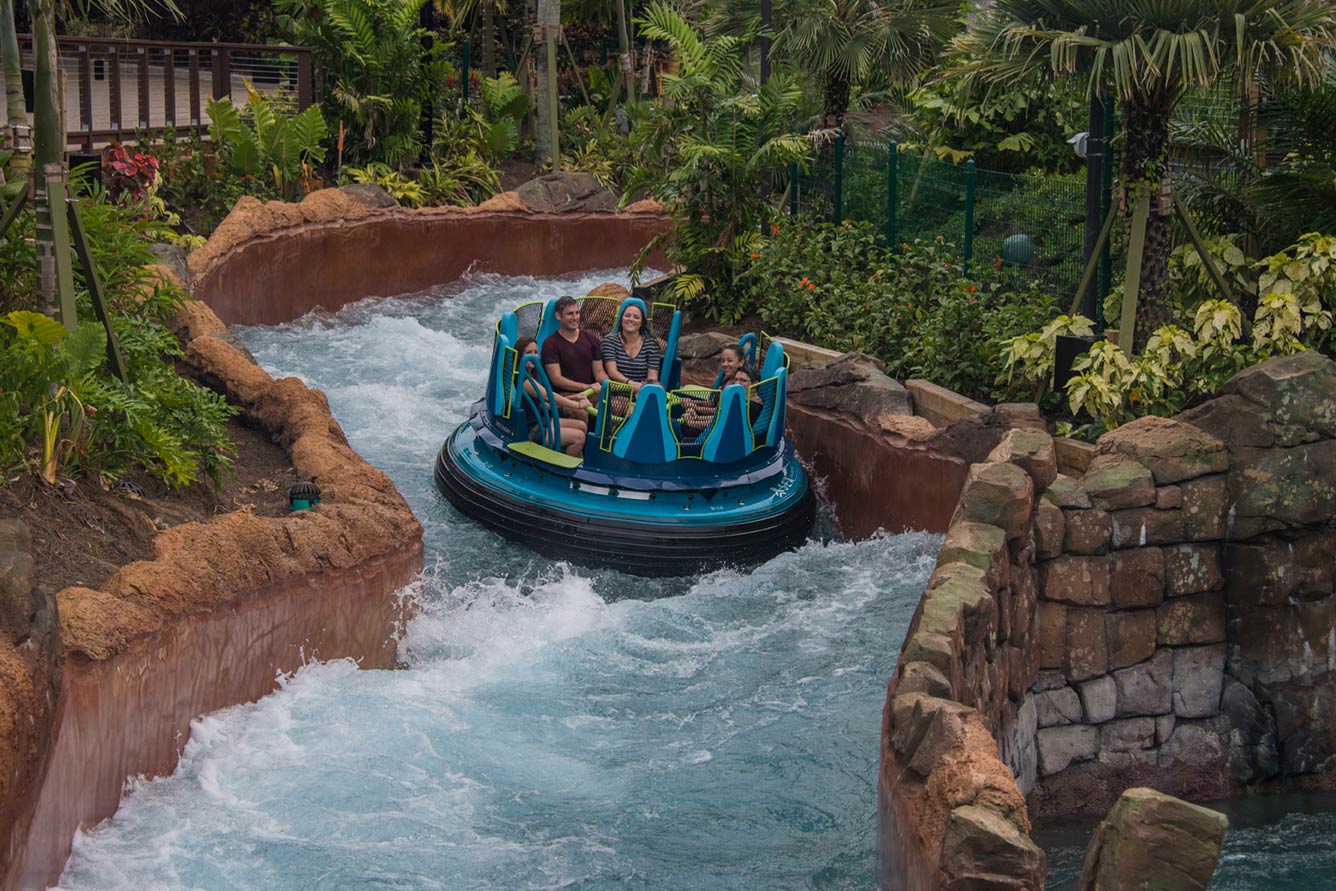 This morning, SeaWorld Orlando debuted its "Best Year Ever" with the grand opening of Infinity Falls™, the anticipated river rapids ride. Once aboard, guests wind through waterfalls and roaring rapids before plunging down the drop into the churning whitewater below.
In addition to Infinity Falls, SeaWorld announced new attractions coming to Sesame Street at SeaWorld, a new Aquatica water slide and a jam-packed event line-up. More details about the upcoming attractions will be released over the coming months.
"Today is the beginning of an incredible and action-packed year ahead," SeaWorld Orlando President Mark Pauls said. "We are bringing our guests more events, more rides, more thrills and more value than ever before, and of course, the new Annual Pass is the best way to take advantage of it all."
An Updated Annual Pass
When it comes to the brand new Annual Pass program, SeaWorld leaders took into account guest demands for more value and choices, and they created passes with a list of benefits, including unlimited admission, parking accommodation, free guest tickets, in-park discounts and more. These new passes do not require a down payment and for a limited time only, introductory prices start as low as $9.99 each month for Florida residents. Passes that combine with Aquatica, Busch Gardens and Adventure Island in Tampa provide even more savings for pass holders.
"We have dropped the price of an Annual Pass by as much as 30 percent," Pauls said. "We have made it easier and more affordable for our guests to experience all of the excitement of SeaWorld and Aquatica this year."
The Annual Passes are now divided into four tiers and allow guests to choose the pass with the list of benefits they enjoy most:
Bronze Pass: Flexibility equals savings. With some block-out dates, guests will save on parking, dining and more.
Silver Pass: Membership made easy. Allows unlimited admission, free parking, one free guest ticket and more benefits.
Gold Pass: Big savings, best value. Allows guests to save more with free Preferred parking, two free guest tickets, more discounts, extras like a free animal encounter, free PhotoKey™ annual pass and more.
Platinum Pass: The ultimate way to play and save. Unlimited admission to 11 SeaWorld and Busch Gardens Parks nationwide, free ride-again privileges, reserved show seating and more
Continuous Events 
The event line-up at SeaWorld has added dates for every weekend until the end of 2019. Guests favorites are returning, including Spooktacular, SeaWorld's Christmas Celebration and the even Seas Food Festival.
More Rides
Although Infinity Falls officially opened today, this ride is just a part of this new realm at the park and will be accompanied by a new shop, a new restaurant called Waterway Grill and educational and interactive games.
Just a few months ago, SeaWorld announced that Sesame Street will be coming to the park in spring 2019. Guests will be able to stroll through the beloved street that has a daily parade, play areas and opportunities to hang with Sesame Street characters. In addition, the park area will have six new rides: Elmo's Choo Choo Train, Cookie Drop, Abby's Flower Tower, Super Grover's Box Car Derby, Big Bird's Twirl 'n' Whirl and Slimey's Slider.
Added Thrills
 Aquatica will be opening a new thrill slide KareKare Curl™ in 2019 and will also become the most thrilling waterpark in Florida. The ride will allow two passengers per raft to travel down a high-adrenaline, weightless slide. The park's latest attraction Ray Rush™ was recently named the world's best new water ride and based on a nationwide poll, Aquatica was named the USA's No. 1 waterpark.
Comments