During this unprecedented time, many students were faced with immense changes in their daily routines and struggled with learning from home. A group of Lake Highland Preparatory School students stepped up to offer a helping hand through the transition.
Alan Chen, a junior at LHPS, and his friends came up with the idea of Orlando Student Tutoring while on spring break. With the support of their school, they launched this free online service to connect local elementary and middle school students with high school tutors to ease the transition into the virtual learning environment. As of press time, they were assisting over 20 students.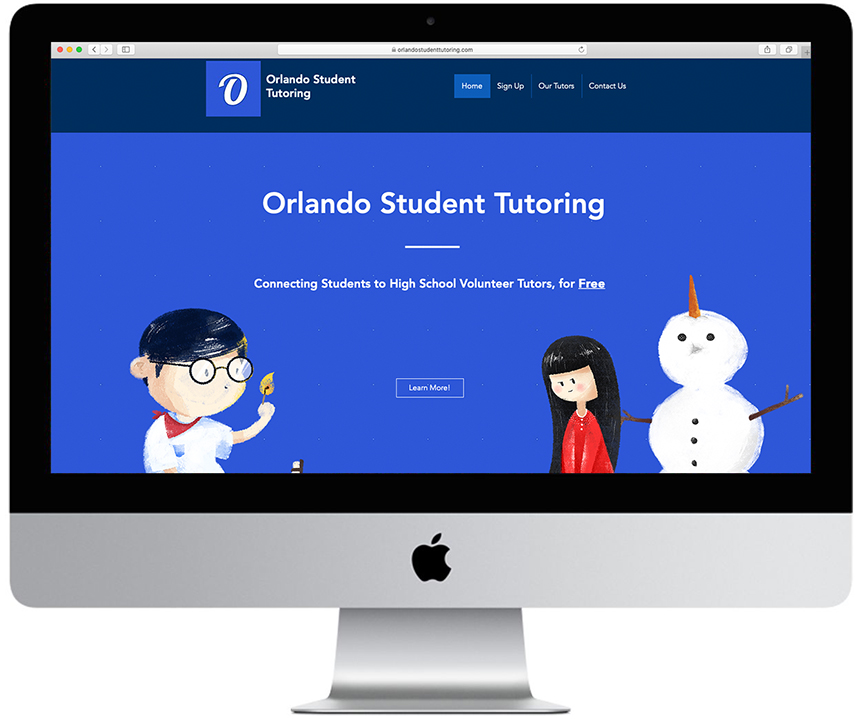 Helping the Community
"It was a group effort of me and my 10 friends during spring break," Alan says. "Something clicked. We didn't have to just be spectators during COVID-19, we could help the community in some way. We combined our strengths to create Orlando Student Tutoring,"
Now equipped with 18 tutors, each of the students offer assistance in a set of subjects they are highly skilled in. Subjects include math, coding, science, English, geography, history, art, computer science, French and Spanish. Assistance with PSAT and SAT/ACT preparation is available for high school students as well. Within these subjects, Orlando Student Tutoring offers help with homework challenges, clarification for lesson plans and extra resources to practice at a variety of grade levels.
Alan explains that tutoring services are offered via any virtual platform, including Zoom, FaceTime and Google Hangouts. They are flexible and willing to work with whichever platform the students and parents they are serving are most comfortable with. In the future, they are looking to expand their reach by hosting webinars.
"This is yet another example of how our students are going above and beyond to give back to the community and doing an awesome job as Highlanders always do," says Glynn Dettman, upper school engineering & robotics teacher and coach of the school's Hazmat Robotics Team, in which many Orlando Student Tutoring founders are members.
The students behind this initiative all share one goal: to help students who are just like them.
"It's satisfying on both ends," Alan says. "We are students, too, so we know it's hard. We are trying to bridge the gap for students."
The creators of Orlando Student Tutoring have embodied what it means to be a role model for the Central Florida community. For more information and to access the application, visit OrlandoStudentTutoring.com.
Here are some others ways the Highlanders are offering a helping hand.
1. PPE Assembly Line: Seniors Katie Torbert and Caroline Porter volunteered with SchenkelShultz Architecture to make face shields for front-line healthcare workers using the company's 3D printers.
2. Spreading Joy and Kindness: Lower School art teacher, Jackie Juaristi, and her students created artwork and wrote letters for residents of local assisted living facilities. 
3. Virtual Food Drive: Amitav Dalal (2nd grade) and Maitri Dalal (4th grade) launched a virtual food drive to benefit Second Harvest Food Bank and matched contributions up to $500 by doing chores around the house.