The holidays bring exciting activities for the whole family to enjoy. But when those activities don't go as planned, prepare to know where to bring your family in case of a holiday mishap. If you bumped your head while plugging in lights or placing the tree topper led to a broken arm, AdventHealth has you covered and will let you know where to go. 
If your back hurts from carrying in the tree, you may want to seek care. Options like a Centra Care urgent care, family doctor, Sports Med & Rehab, and virtual visits can all get you on the right track back to holiday festivities. After all, we can't all be fit as a lumberjack. So, seek medical attention to soothe your aching back.
For 11 months out of the year, your whimsical, holiday yard decor can become home to real live critters. You may want to check – is a snake or another wild animal hiding in your lawn decorations? In case of a bite or sting, the emergency room can take care of you.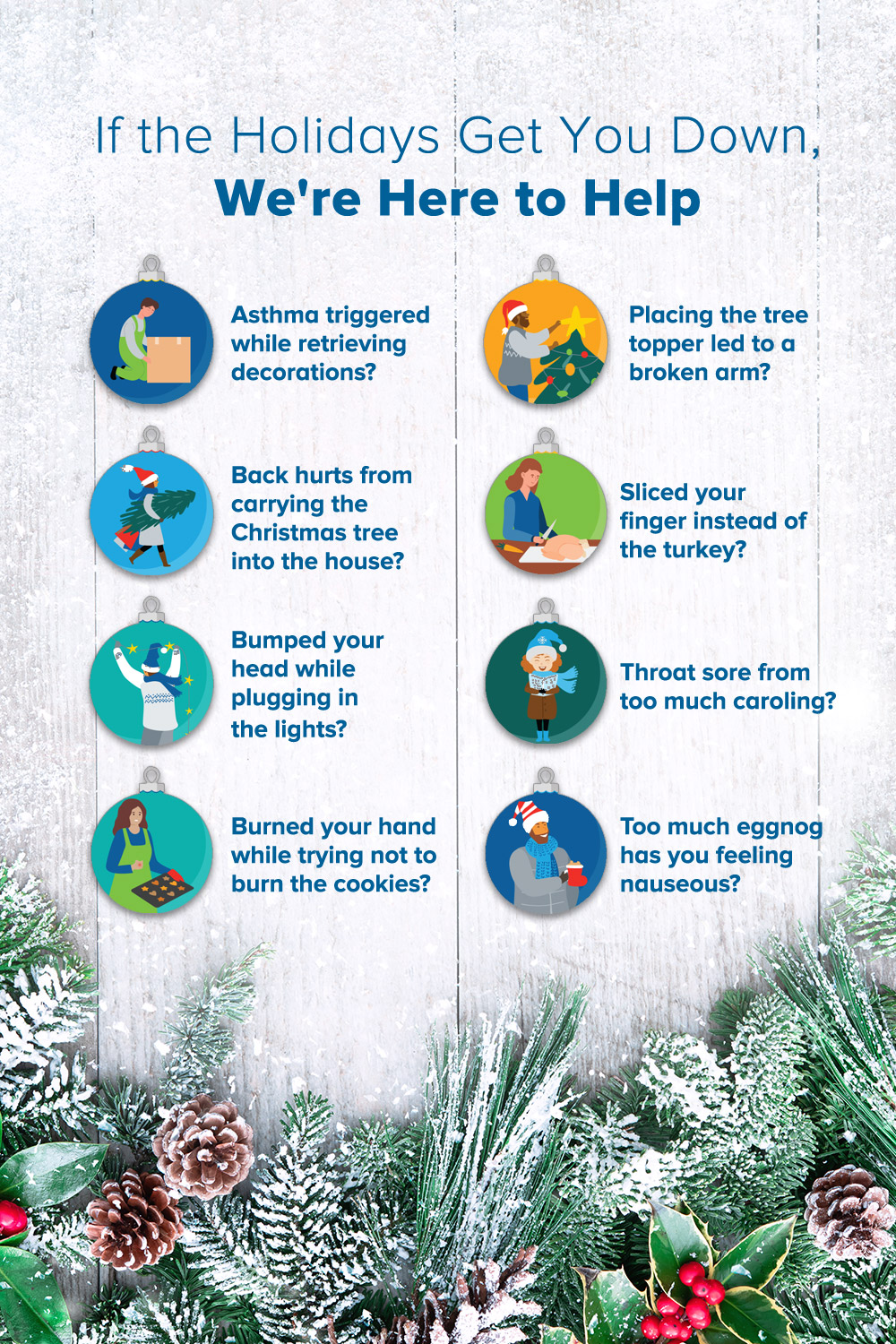 Remember to be extremely careful in the kitchen while you're cooking a delicious holiday feast and treats! If you accidentally slice your finger instead of the turkey, seek care at your nearest emergency room or urgent Care. We'll get you stitched up in time for dessert. Or, if you forget to wear your baking mitts while taking cookies out of the oven and burn your hand, head on over to an urgent care, family doctor, or emergency room closest to you.
If you've been waiting all year to show off your singing voice but trying to hit those high notes has the dog howling and your throat hurting, an urgent care or family doctor can help to get you back on pitch.
AdventHealth is here to cover all your Holiday Mishaps. Visit YourCareStartsHere.com to find your closest emergency room, Centra Care urgent care, primary care and more.