Special thanks to Florida Hospital for Women for hosting this year's photo shoot.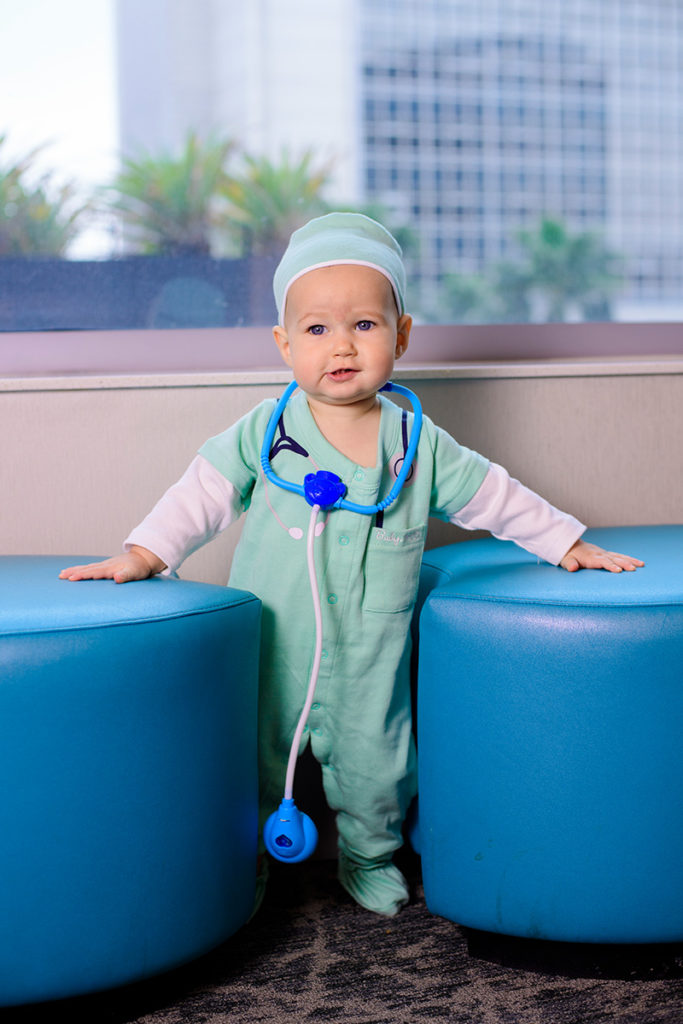 1st Place
Jordanna
Proud parents: Jami and Jonathan Griffiths
Community: Winter Garden
What are some of Jordanna's favorite things? Jordanna loves our dog Monty, her mommy and daddy, the Teletubbies, sweet potatoes and avocados, bath time, "talking" and dancing to the Jeopardy theme song.
What is Jordanna's most precious moment? When Jordanna wakes up in the morning and I pick her up out of her crib, she always leans her head on my shoulder, hugs me real tight and cuddles for just a few precious moments.
Tell us a story. Our favorite story to tell is the story of her arrival. Jordanna was in position throughout the pregnancy; however, at 39 weeks, our little gymnast decided to become breech. We scheduled a C-section to prevent labor with her in that position and arrived at the hospital at 4 a.m. for a 7 a.m. C-section, only to find out she had done yet another somersault back into the ready position. After three days of induction meds and no results, I had a C-section anyway. She proved to us, for the first time of many to come, that she was now the boss.
---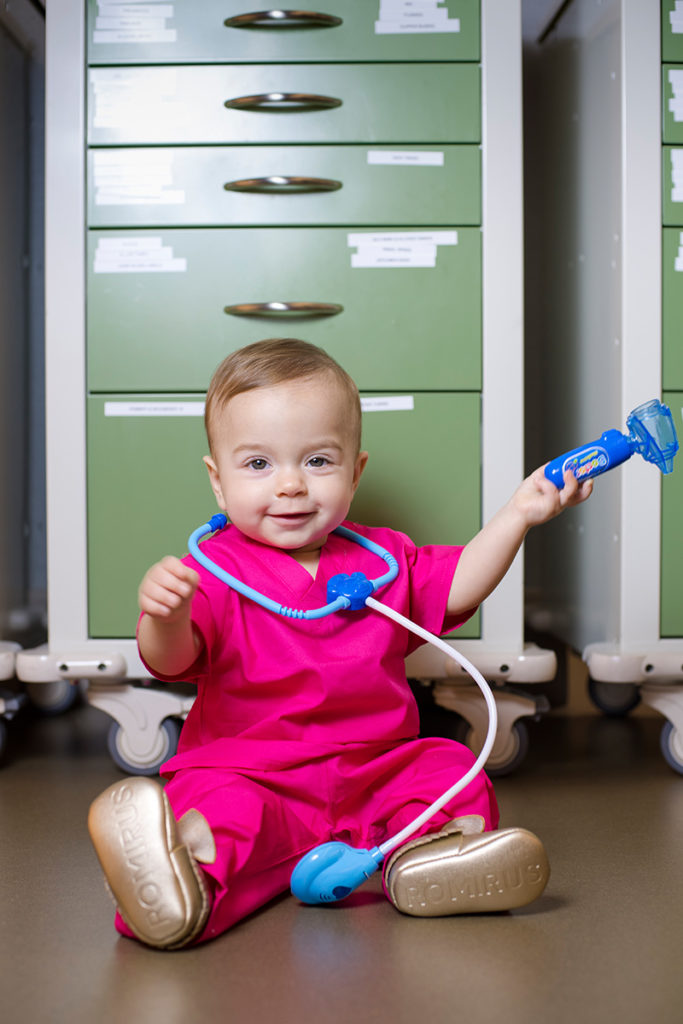 2nd Place
Adley
Proud parents: Paul and Kristin Dobrow
Community: Winter Park
What are some of Adley's favorite things? Dancing with her big brother Brayden, jumping in her bouncer, watching "Mickey Mouse Clubhouse," playing with her zebra friend and eating.
What is Adley's most precious moment? The first time she started giving kisses! Our hearts completely melted.
Tell us a story. We kept Adley's name a secret throughout the pregnancy. Her name, Adley Grace, was picked to pay homage to her Mimi who was terminally ill and ended up passing shortly before she was born. While we were the ones who thought we were doing all the surprising, Adley, in typical fashion, surprised us at just 35 weeks! She was as healthy as can be and was a total blessing during a really hard time for our family. We say God sent her to make us all smile!
---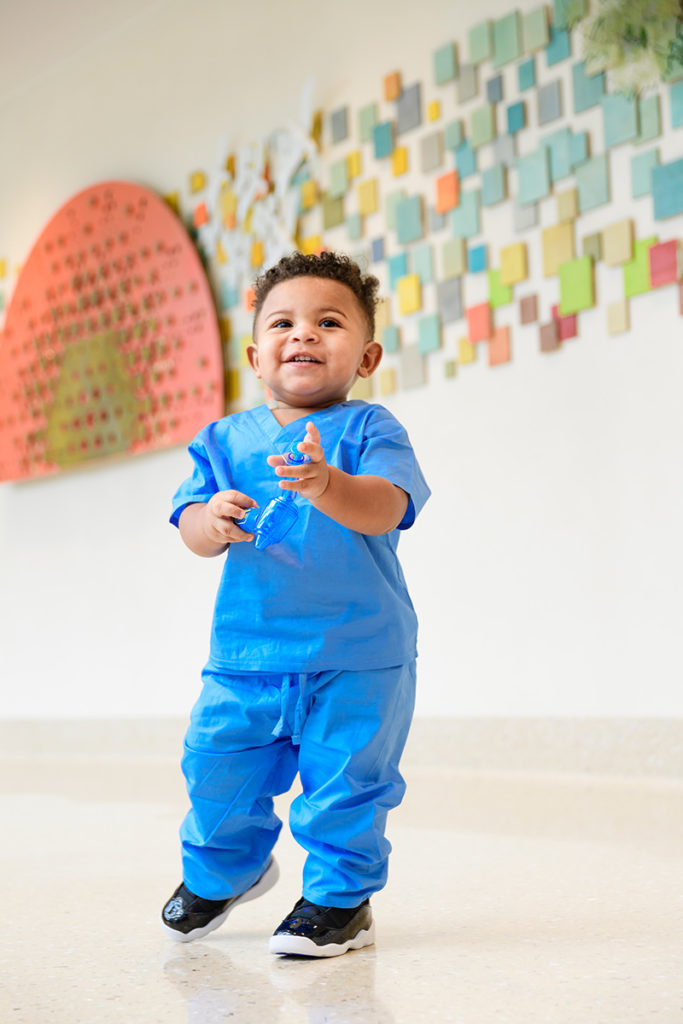 3rd Place
Jeremiah
Proud parents: Nicole Rivera and Jeremiah Gholston
Community: East Orlando
What are some of Jeremiah's favorite things? He loves to play with his toys and watch his two favorite movies: "Rio" and Disney/Pixar's "Cars." He also loves to watch football, play outside and dance.
What is Jeremiah's most precious moment? His most precious moment is when he took his first steps. The smile on his face was so bright!
Tell me a story. Christmas of 2017 was the first Christmas that he could open up his gifts on his own. He had a huge smile on his face when he saw his presents and was so excited to open them. He would rip the paper into little pieces and would throw the toy to the side to get the next gift. He had so much fun ripping the paper more than anything.
---