This fun and easy DIY Pumpkin Planter will add that special Fall touch around your home.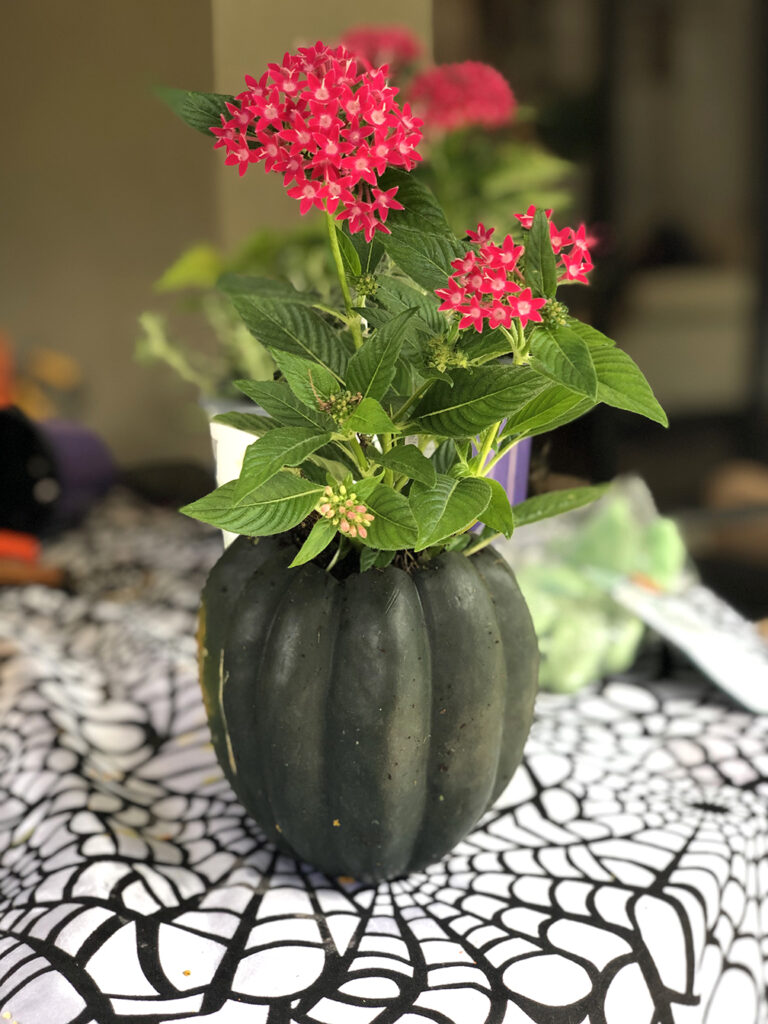 What You Need:
• Gourd
• Plants, Flowers or Succulents
• Potting Soil (Green Floral Foam Optional)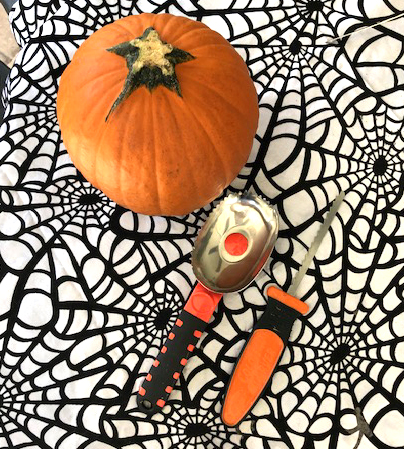 Step 1: Pick Your Gourd. Every centerpiece will be different. Depending on your theme, select your favorite gourd, whether it's a pumpkin for Halloween or an acorn squash for fall. This project is totally customizable.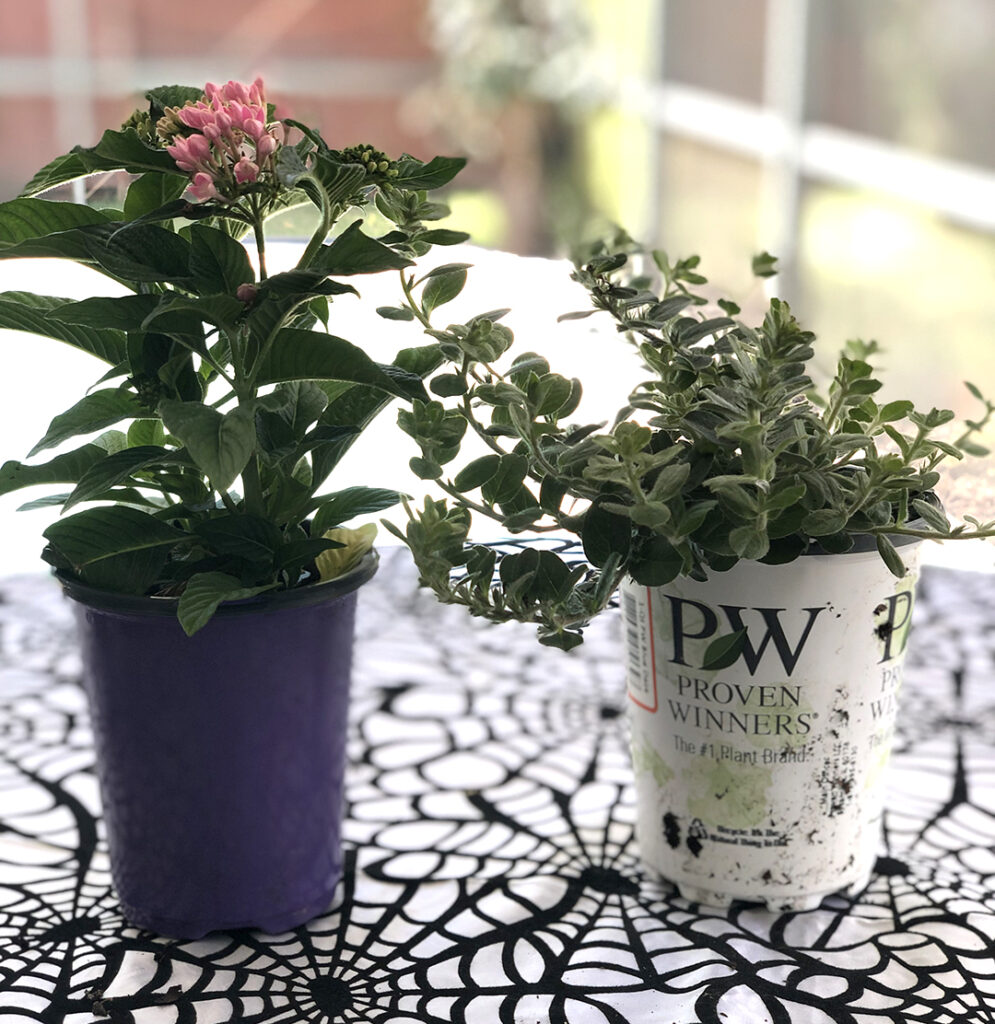 Step 2: Pick Your Plants. For this step, you can choose from potted plants, flowers or succulents. All options will need to be planted in soil, so the remaining steps will stay the same regardless of your choice.
Step 3: Prepare Your Planter. Just as you would carve your Halloween pumpkin, slice a circle around the stem to remove the top, then hollow out the center, fully removing all seeds and guts. Scrape the sides until they are smooth. Once you have cleaned the interior of your gourd, fill with potting soil, leaving one inch of space at the top.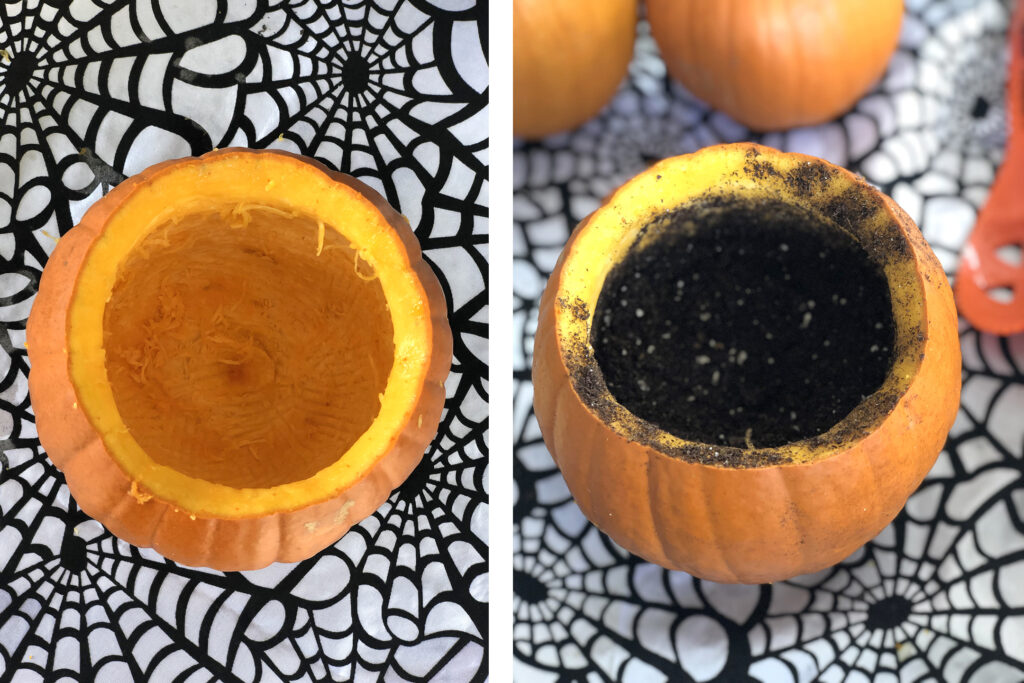 Step 4: Get Planting. Whether you chose to use potted plants, floral or succulents, remove from the containers they came in and place in the center of your gourd. Fill in the remaining spaces with additional filler plants until the entire top is covered with greenery.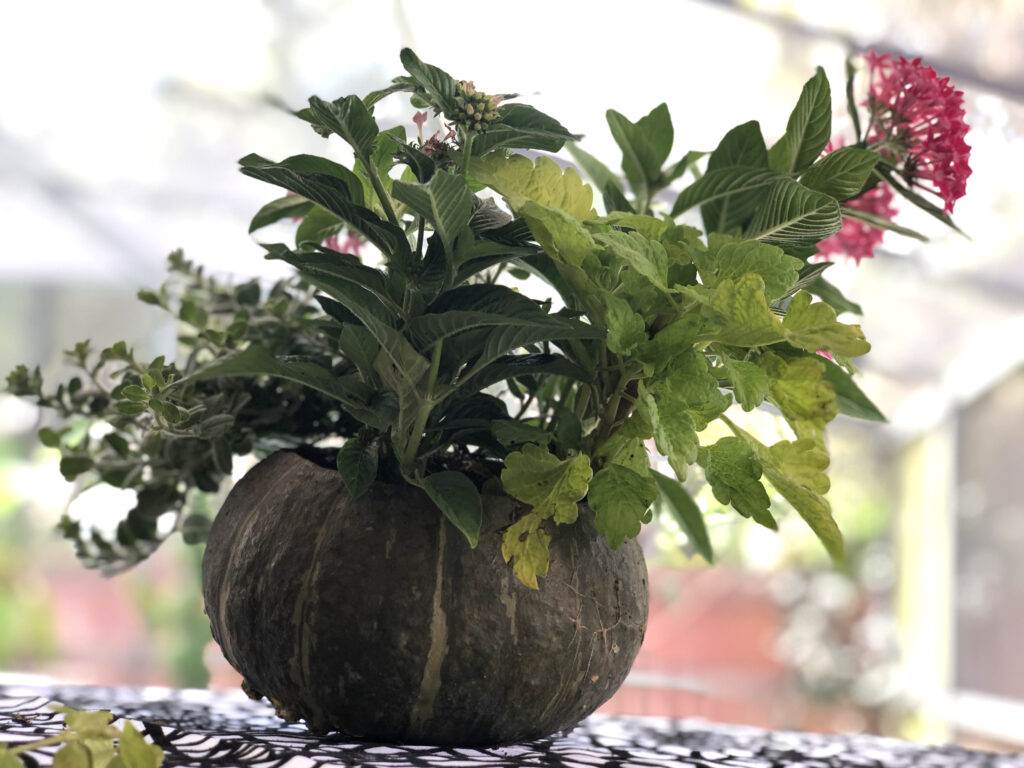 Tip! When maintaining your masterpiece, it will depend on the type of plant you chose. Potted plants and flowers will need water to be fed into their roots within the soil while succulents can be easilly sprayed with a water bottle every couple of days. Also, if you're using the flowers, you can supplement the soil with green foam blocks, which can be found at any craft store.