Having Fun in the Central Florida Sun
Your guide to safety in Central Florida all summer long.


We all know summer in Central Florida is the perfect time for getting together outdoors with family, especially the kids. These warmer — some might say "hotter" — temperatures allow for a wide range of sports, leisure and water activities. While this weather is indeed great, it's also a good idea to be prepared for the elements of this season. Here are some tips for staying safe while playing in the summer heat. 
Where & When to Play
Choosing when and where you play is as important as choosing what you're playing. Mornings and evenings are best for outdoor activities in Florida's summer heat because the temperature can be up to 20 degrees cooler than it is in the afternoon. But if your schedule doesn't allow for it, try to find a nice, shaded place to play.
Sun Protection
"Sun protection is a must for everyone in Florida, especially so for younger children. Sunscreen, long-sleeve sun shirts and hats are important. However, UV-rays can cause long-term damage to the retina and even cause cataracts, so please remember your sunglasses."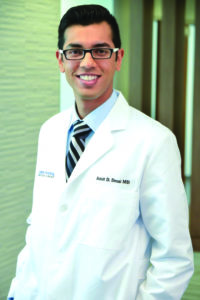 —Amit Desai, MD
Health Park Lake Nona Primary Care
Applying Sunscreen
Sunscreen must be applied liberally and repeatedly to all sun-exposed areas. A practical rule is to apply a teaspoon to the face and neck area, two teaspoons to the torso and back, one teaspoon to the arms and two teaspoons to the legs. It should be applied 15 to 30 minutes before sun exposure and re-applied every two hours. Broad-spectrum products with at least SPF of 30 are recommended.
Sun-Exposure Safety
"Unprotected exposure to the sun's UV-rays can cause damage not only to your skin, but to your eyes and immune system as well. The best way to protect yourself is to limit exposure and protect your skin and eyes with the appropriate sunscreen and protective eyewear. Generously apply a broad-spectrum, water-resistant sunscreen with an SPF of at least 30 and be sure to wear sunglasses when possible."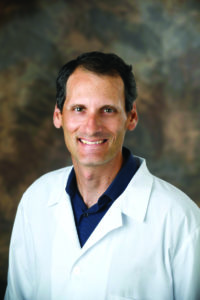 —Jason Florimonte, MD
Celebration Primary Care
Protect Yourself
Broad-spectrum means the sunscreen protects you from both UVA and UVB rays. Be sure to re-apply.

Wear protective clothing, such as a long-sleeved shirt, a wide-brimmed hat and sunglasses.

Be extra cautious near water, as this can increase your chances of sunburn.

Seek shade when appropriate. Remember that the sun's rays are strongest between 10 a.m. and 4 p.m. 
What to Wear
Outfitting yourself and the little ones with the right protection from the elements is key. Here are several helpful items that will keep your family safe in the sun:
GORE-TEX

Æ

shoes are ideal, but other fabrics work very similarly

Sunscreen rated SPF 30 or higher

Synthetic fabrics designed for wicking moisture away such as nylon, polyester, polypropylene, rayon and spandex blends that are naturally UV resistant

Well-ventilated clothing, shoes and socks
Cloudy-Day Rays
A cloudy day doesn't mean you can skip on sun protection. UV-rays penetrate cloud cover and can cause skin damage over time — so prepare accordingly following the sun-safety tips here.
Staying Hydrated
Easily the most important part of playing in the summer heat is proper hydration. Be sure your family drinks plenty of fluids before, during and after playing in the Florida sun. Sports drinks containing electrolytes are an excellent way to manage any electrolyte depletion you could get by sweating it out during exercise.
Heat Exhaustion & Heat Stroke
If you or your child experience the following symptoms, you should immediately move to a cooler place, stop exercising and cool down by pouring chilled water over your head, ears, neck and wrists, or use wet cloths, compresses and fanning.
Cool, moist skin

Dark urine

Dizziness, lightheadedness

Headaches

Nausea and vomiting

Weakness
If symptoms worsen, seek medical attention immediately by calling 911.
Summer Aid
"Prepare your family for a safe season with a summer first-aid kit. Collecting essential medications and prescriptions in a light bag with multiple compartments makes it easy and convenient to be ready for minor emergencies."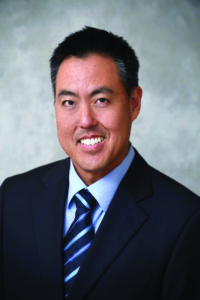 — Robert Chong, MD
Lake Mary Pediatrics | College Park
First-Aid Kit
Alcohol wipes

Cooling sports towel

Diphenhydramine (Benadryl)

Disposable gloves

Gauze, tape and scissors

Hydrocortisone (1%)

Ibuprofen or acetaminophen for fevers or pain

Insect repellant (30% DEET)

Emergency prescription medications (such epinephrine or an albuterol inhaler)

Thermometer

Triple-antibiotic ointment

Tweezers

Water bottle

White-petroleum jelly (Vaseline)
Water & Pool Safety
With our abundant lakes, rivers, springs, beaches and, of course, pools, water safety is a major concern during the summer months. Be sure to follow these guidelines to help your family stay safe.
Although you can't "drown-proof" a child, swimming lessons are a must.

Always supervise children in and around water.

Always wear a U.S. Coast Guard-approved personal floatation device when onboard a boat.

Learn CPR and know how to reach your emergency medical service.
Infant Safety
"I recommend everyone wear sunscreen with an SPF of at least 30. However, the use of sunscreen is not advised in infants under six months of age. Instead, shades and protective clothing provide the safest defense for the littlest of our little ones."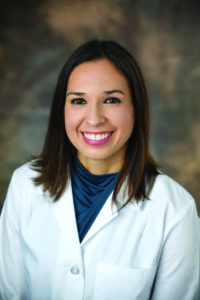 — Joyce Cortes, MD
Whole Health Family Medicine
3 Tips for Your Child
A child's body heats up three to five times faster than an adult. These three tips protect your kids and prevent dehydration:
Dress your child in lightweight and light-colored clothing

Encourage your child to drink five ounces of water every 20 minutes

Schedule outside activities during the morning or evening if possible
Senior Safety
"It's very important for the golden generation to be mindful of the warmer temperatures during the summer months. This includes staying hydrated and aware of the symptoms of heat exhaustion."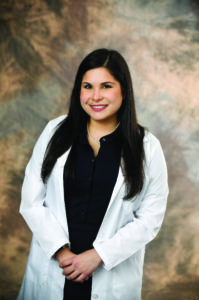 —Nejda Lugo Mandes, MD
Family Care Center of Oviedo
Senior Safety Tips
Stay hydrated. As we age, our thirst sensors aren't as sensitive. Especially while outdoors in the garden, beach or even out for a stroll. Don't forget to drink your water.
Heat exhaustion. If you become confused or develop symptoms such as dark urine, dizziness or lightheadedness, then seek immediate medical attention.
Pool safety. Be mindful of your safety while relaxing or swimming in a pool by using handrails, safety bars and steps.
SOONER THAN YOU THINK
Back-to-School Physicals & Vaccinations
If you're like most parents, you probably greet the end of summer with a mixture of emotions. Of course, it'll be great to get the kids back to a normal schedule that keeps them busy. Most importantly, you'll need to get your child an appointment for his or her back-to-school physical exam, as well as any needed vaccinations, before classes begin again.
Required for Enrollment
Any child who is being enrolled in school for the first time in Florida must have proof that they received a physical examination within the past year. Likewise, certain vaccinations are required for all kids entering Florida public schools at different levels, and your child's back-to-school physical is the ideal time to get up to date on those shots.
Get It Done
You can get your child's back-to-school and sports physicals from one of Florida Hospital Medical Group's board-certified family doctors or pediatricians. The exam is covered by most major insurance plans and includes the back-to-school physical, vaccinations and the physical-exam form that schools and sports organizations require.
To find the perfect primary care physician or pediatrician for your family, call (407) 490-4985 or visit FHMedicalGroup.com for a customized search by zip code. All of our physicians are part of the Florida Hospital Care Network.
Compassionate care for all ages

Extended office hours

Online scheduling

Same-day Appointments

Spanish-speaking
Comments