Following the HPV vaccine recommendations now can mean everything for your child's health later.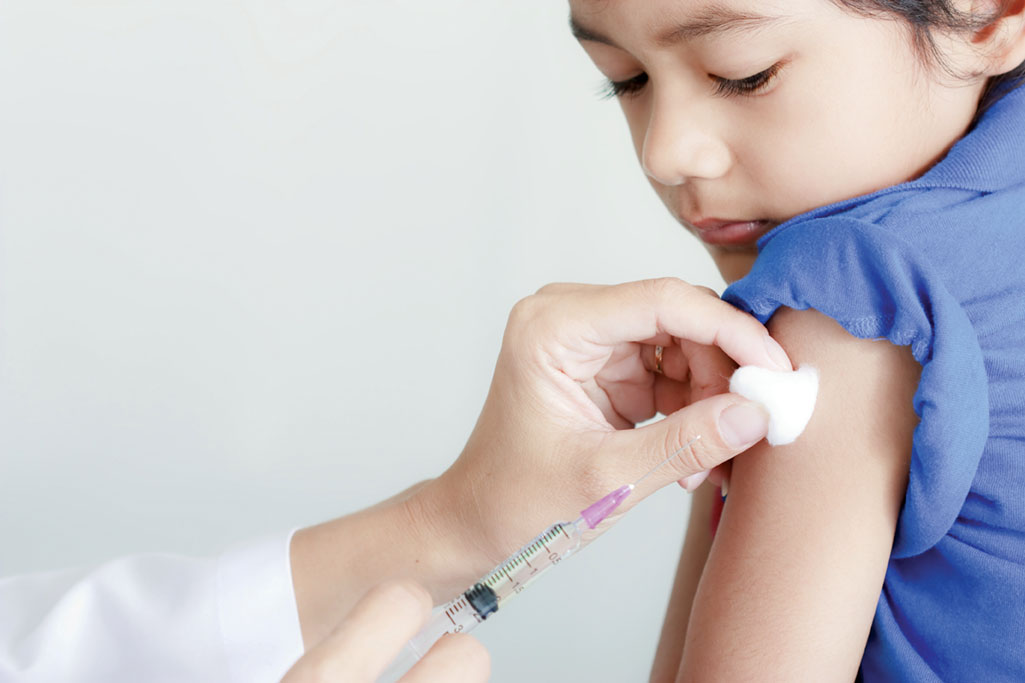 Like seatbelts and bike helmets, vaccinations protect us from injury and death. Despite the facts, human papillomavirus (HPV) immunization rates remain low. At the end of 2014, four out of 10 girls and six out of 10 boys hadn't even started the HPV vaccine series, leaving them vulnerable to cancers caused by HPV infection.
The American Academy of Pediatrics just released an updated immunization schedule that includes a new recommendation for the HPV vaccine and that reflects the latest recommendations from birth through age 18, including:
● Recommendations to include the 9vHPV vaccine. The new version of the vaccine covers nine strains of HPV, offering protection against at least 80 percent of the cancers caused by HPV and nearly 100 percent of venereal warts.
● Continued recommendation of routine HPV vaccination of all preteens with the goal of series completion by the 13th birthday.
● Definition of vaccination after the 13th birthday as "catch-up" or delayed vaccination.
● Specific recommendation that children with a history of sexual abuse receive the series at age 9. Of note, the vaccine is approved for all children beginning at age 9 and many doctors suggest completing the series this early to increase vaccination rates.
HPV-related cancer affects over 17,000 women and over 9,000 men each year in the U.S. Hundreds of thousands of women suffer other HPV-related diseases. HPV causes multiple types of cancer, including cervical, vulvar, vaginal, head and neck, and anal cancers. Despite these HPV-related risks, 2014 vaccine series completion rates for teens were still far below 50 percent, according to the National Immunization Survey. In fact, vaccination rates have risen very little over the past three years.
Healthy People 2020, which defines 10-year national objectives for improving the health of Americans, set a goal of increasing vaccination rates in teens to 80 percent by the year 2020.
People often receive misinformation about vaccines. The reality is, getting a vaccine is less risky than driving a car or playing a sport. While vaccines can result in some minimal side effects like an achy arm or mild fever, severe responses such as allergic reactions occur in fewer than one in a million doses. Over 80 million doses of the HPV vaccine have been given with no serious reactions attributed to the vaccine.
Given that nearly everyone will contract HPV at some point in their lives, with some continuing to develop cancer as a result of that infection, not accepting such a safe and effective vaccine for children is like playing Russian roulette with their future health and even their lives.
That the HPV vaccine offers the best protection to girls and boys who receive all doses at the age of 11 or 12 is also crucial. This is because it gives them the time to develop an immune response before being exposed to the virus.
Today almost everyone is at risk for developing cancer, so we need to take every measure we can to protect ourselves and our loved ones.
Comments