Go ahead, enjoy all that Central Florida has to offer your family this spring. Here are some of our favorites.
Family Fun Time
Looking for something fun to do with the whole family this spring break and beyond? Whether you're planning for a staycation or a quick getaway, we have you covered. 
Crayola Experience
Located right inside The Florida Mall, Crayola Experience allows both kids and adults to explore art and technology, express their creativity and experience color in a whole new way. Special Spring Break activities include a Tampa Bay Rays takeover, a slime class, character meet-and-greets, and more.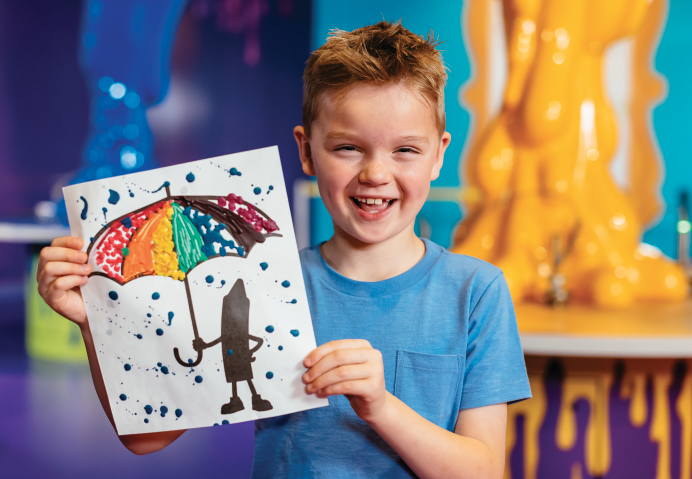 ICON Park
A 20-acre, walkable entertainment destination in the heart of Orlando's International Drive, ICON Park is the perfect place to ride, dine, drink and explore. There are more than 40 amazing restaurants, funky bars, boutique shops and can't-miss attractions, all anchored by The Wheel, a 400-foot observation wheel with beautiful views of Central Florida.
Orlando Science Center
There are many family friendly activities at Orlando Science Center. Through May 3, rappel into the world of spies at its newest exhibit, Top Secret: License to Spy. With your detective hat on and notebook in hand, you will be tasked with using the latest spy technology to gather clues and solve the case with interactive puzzles and activities throughout the showcase.
Suhls Rodeo
"The Greatest Show on Dirt" takes place every Friday night. The whole family will enjoy watching as cowboys take the ring for bull riding, barrel racing, rope tricks and more. Get your boots ready because there are plenty of opportunities for audience interaction.
One Tank Trips for Spring Break
You don't have to travel far for Spring Break to have a good time. From the west coast to the east coast, here are a few Central Florida hotspots.
Clearwater Beach
Known for its miles of beautiful beaches along the Gulf of Mexico, Clearwater is perfect for boating, fishing or just laying out. But a getaway here means more than just taking part in water sports and soaking up the sun. You will find all kinds of adventures at this island paradise. Be sure to visit Winter the dolphin at Clearwater Marine Aquarium and head down to the pier for the nightly Sunsets at Pier 60 Festival, complete with crafters, street performers and musicians.
Ponce Inlet
This relaxed beach town near Daytona is the perfect spot for surfers as well as regular beach goers who just want to lie in the sand and soak up the sun. While you're there, climb to the top of Florida's tallest lighthouse, the Ponce de Leon Inlet Light Station and learn about the area's history at the lighthouse museum. Go deep sea fishing with a charter company in the area, or have a picnic at Lighthouse Point Park, where you can also walk the nature trails or swim. 
A Growing, Healthy Family
Learn about some of the most pressing issues for kids and teens so you can keep your family healthy and well. 
Kids and Concussions
When your children begin participating in sports, they will inevitably suffer some injuries. According to the Centers for Disease Control and Prevention, more than 170,000 kids and teens are treated in an emergency department each year for sports or recreation-related traumatic brain injuries, including concussions.
The CDC's Head's Up Program describes a concussion as a type of brain injury caused by a bump, blow or jolt to the head. Since concussions can have more serious effects on young, developing brains, it's important to know the signs and symptoms. This includes appearing dazed/confused, difficulty answering questions, and loss of consciousness, among others. Note that symptoms may not appear until hours or days after an injury, and you should seek medical attention if your child or teen reports one or more of these symptoms. A full list can be found at CDC.gov/concussions.
A Guide to Mental Health in Teens
With thoughts of earning good grades, acing big tests, balancing extracurricular activities, fitting in with classmates and getting into the college of their choice swirling around in their heads, it's no wonder today's youth is stressed out. For some, the pressure could lead to feelings of anxiety, depression and other disorders. Add in a breakup with a significant other or fight with a close friend, and it could begin to feel like things will never get better.
According to the National Alliance on Mental Illness (NAMI), one in five teens and young adults live with a mental health condition. NAMI outlines these 10 common warning signs:
1. Feeling very sad or withdrawn for more than two weeks
2. Seriously trying to harm or kill oneself or making plans to do so
3. Severe out-of-control, risk-taking behaviors
4. Sudden, overwhelming fear for no reason
5. Not eating, throwing up or using laxatives to lose weight; significant weight loss or weight gain
6. Seeing, hearing or believing things that are not real
7. Repeatedly using drugs or alcohol
8. Drastic changes in mood, behaviors, personality or sleeping habits
9. Extreme difficulty in concentrating or staying still
10. Intense worries or fears that get in the way of daily activities
The Dangers of Vaping
In 2019, CDC and FDA data showed that more than 5 million U.S. youth, including over 1 in 4 high school students and approximately 1 in 10 middle school students, used e-cigarettes in the past 30 days. E-cigarettes are battery-powered devices that deliver nicotine, flavorings and other ingredients to the user. Many users believe e-cigarettes produce "harmless water vapor;" however, they create an aerosol that can contain harmful materials such as nicotine, cancer-causing chemicals and heavy metals. Not only is vaping harmful for the lungs, but the nicotine exposure could harm brain development; impact learning, memory and attention; and increase risk for future addiction to other drugs, according to the CDC.

A Look Ahead at Summer Camps
As Orlando locals, our proximity to attractions, sports facilities and exciting events provides year-round entertainment. It also offers the youngest residents opportunities to spend their summers participating in activities that are truly unique. 
It's never too early to start planning for what the kids will be doing during their summer break. Here are just a few of the area's hottest summer camp programs.
Keep it Active
At RDV Sportsplex, the goal is to keep kids active and engaged while school is out. Day camp options include Mini Camp, where children ages 3-6 participate in weekly themed activities like water play and exploratory movement; Kid's Sports Camp for ages 6-11 with opportunities for group games, tennis, swimming, ice skating, skills and drills, and more; and Swing & Swim Camp, which is designed to create a fun atmosphere of activities both inside and outside the water, for ages 7-14. Other camps are designed for specific interests, such as a selection of tennis camps, ARC Jr. Lifeguarding Camp, Ultimate Babysitter's Camp, Athletes in Training and Leadership Camp.
Let's Get Creative
Kids and teens can tap into their creative potential this summer with Full Sail Labs. Children ages 7-12 are invited to explore STEAM-based curriculum at full-day, week-long camps in areas such as Minecraft, game design, music production, stop-motion animation, filmmaking, digital arts and more. At Teens Summer Camps, teenagers ages 13-17 can learn about gaming, music production, filmmaking, digital arts, coding and engineering from experts on the Full Sail University campus. Pre-enrolled and past summer camp students will have the first opportunity to enroll in the summer camps of their choice.
Explore the World of Storytelling
During Orange County Library system's annual Summer Reading Program from May 30 to August 1, all library branches will host weekly special events that feature live performances, science, animals, art and storytelling. There will also be technology camps and classes where kids can create video games, mix music, build robots, harness solar power and more. With each activity completed, they will earn virtual badges, and book recommendations will be available online. The program's calendar of events and registration will open on April 1.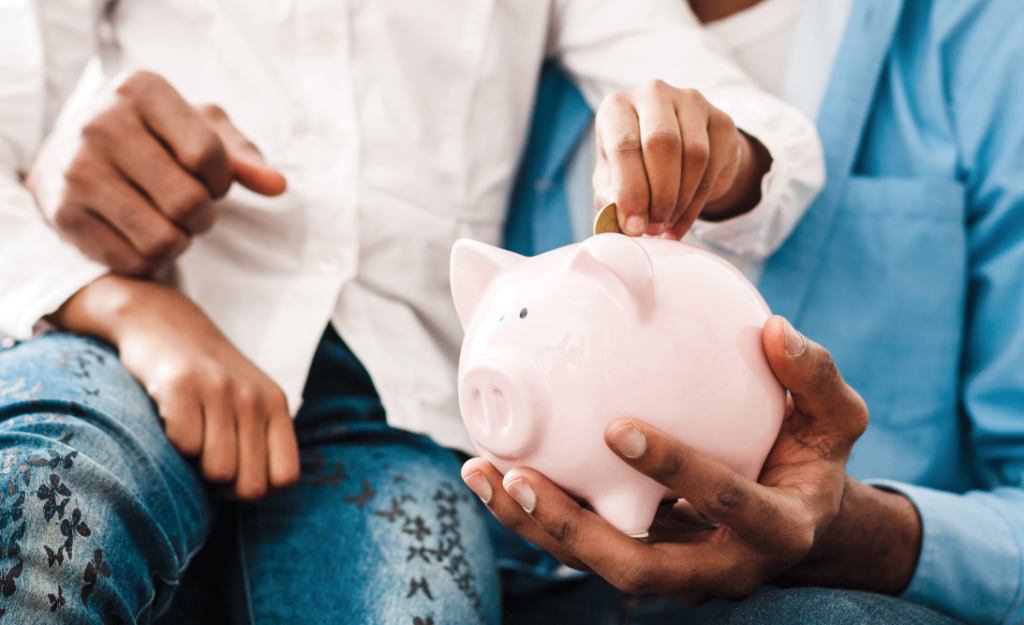 How to Plan for Your Family's Future
You want only the best for the family you've grown. From their health to family funding, there's a lot to think about. Consider these strategies moving forward. 
Health and Life Insurance
"Timing is everything with health and life insurance," says Darla Cintron, a health insurance broker with Healthcare Solutions Team. "The value of both is understated and misunderstood — until it's needed."
While Cintron finds that many people consider health insurance as only paying for doctor visits they go to once a year for routine check-ups and blood work, she stresses the importance of the "what ifs" that come with the results of those visits. Should you be faced with an unsettling diagnosis, having a good insurance plan will be key.
However, Cintron says that health insurance may not be enough.
"There are huge deductibles for the average person, and to keep the monthly premium low, the deductible will be high," she says. "That's thousands of dollars out of pocket before the insurance picks up. This is where ancillary products can help defer the out-of-pocket medical costs and can be used to pay for everyday household bills, mortgage, power, water, car, health/life insurance premiums, food, caregivers and so on."
Prime candidates for life and health insurance are families, business owners, parents — even children. With a trend toward one-income families, where one parent stays home to raise the children and the other works outside the home, it's important to have a plan in place should something happen to the main income-earner. Additionally, children's life insurance policies protect even the youngest members of the family if they are faced with an unfortunate terminal illness that could preclude them from securing life insurance when they're older.
Financial Planning
Of course, creating a budget and sticking to it is important for establishing a strong financial future for your family. But there's more to it than that. Here are four financial planning tips that could help. 
1. Manage Interest Rates: First, organize your debts by interest rate level. Then begin paying as much as possible each month toward the item with the highest interest rate, paying the minimum amount on the others. Work your way down the list until they're all paid off. 
2. Set a Financial Goal: Having something to look ahead to makes budgeting feel easier and worth it. Your financial goal could be anything from a luxury family vacation to your children's college funds. 
3. Boost Your Retirement Fund with Every Raise: Congratulations, you just got a raise at work. You might be tempted to celebrate with a splurge, but first, consider adjusting the automatic transfer from your paycheck to increase your retirement contributions. You'll thank yourself later. 
4. Consider Investing: Work with an experienced financial planner who can help you keep your fees low and rebalance your portfolio yearly to make sure your investments are in the right place.