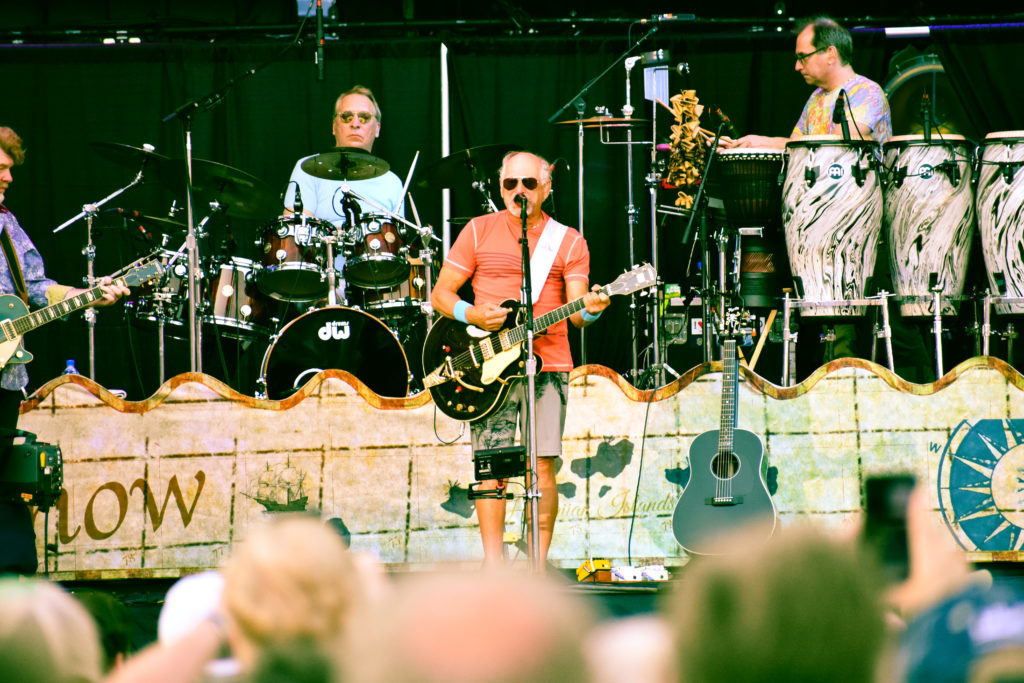 On Saturday, April 14, Camping World Stadium in downtown Orlando was crowded with people who were camping out to see one of the biggest artist lineups of 2018: The Eagles, Jimmy Buffett and the Coral Reef Band and Caroline Jones. Parrot heads in bright-colored clothing with a tropical flare dressed the part and spent all day tailgating. They began at 3 p.m. even though the sold out show didn't begin for another three hours. Luckily, the weather was perfect for an outdoor event.
Tough Guys
Caroline Jones, a country/pop artist from New York opened the show with songs off of her new album titled "Bare Feet," including the #1 song on CMT.com's 12 Pack Countdown called "Tough Guys." The up-and-coming, independent singer/songwriter and multi-instrumental artist is signed to Jimmy Buffett's label, Mailboat Records, and is currently on tour with him.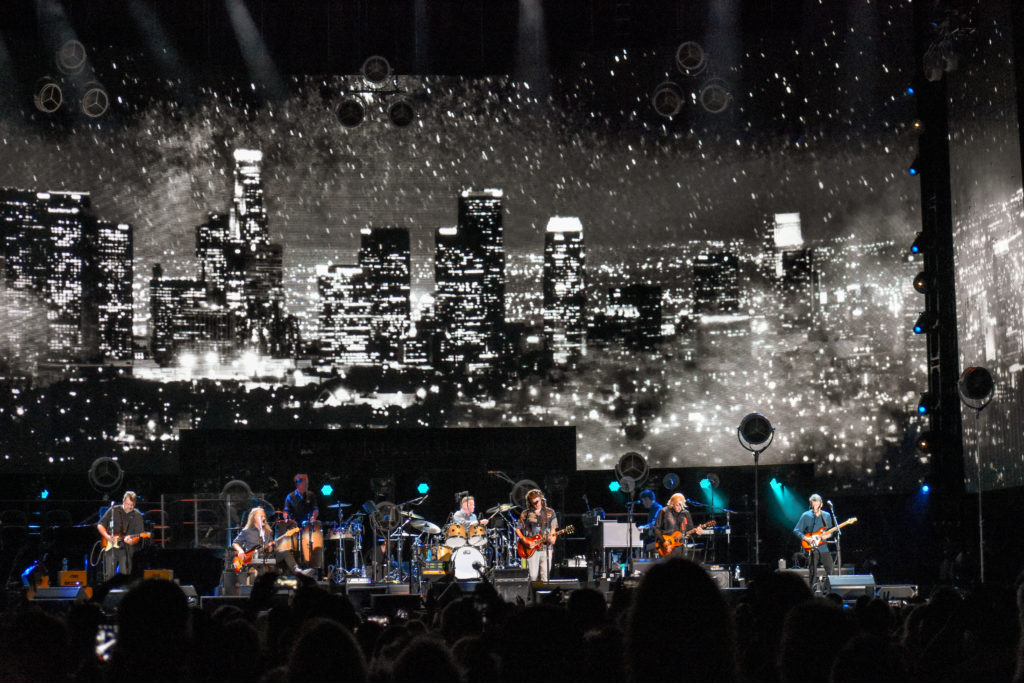 Jones' 45-minute set had fans singing along, and she was just the perfect artist to get the night started. She changed guitars for just about every song, showing a true talent and love for her music. Her smooth but powerful pop/country voice shows that she is a chart-topping artist on the verge of superstar status.
At the end of her set, Jones invited fans back to an area for autographs and pictures, where the line was extremely long. There's a reason she is ranked #2 on Billboard's "15 Country Artists to Watch in 2018″ list. Make sure to keep an eye on Caroline Jones! She is on tour now through the end of summer promoting her new album "Bare Feet," which was released on March 30. For more information, check out www.carolinejones.com.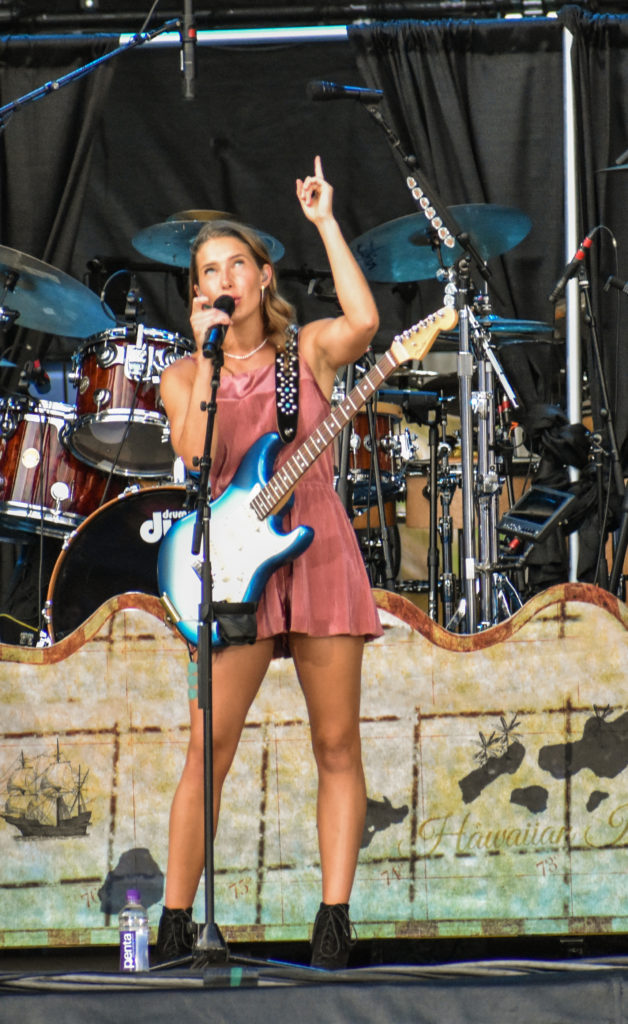 As fans packed the stadium, Jimmy Buffett took the stage in classic fashion wearing shorts, a T-shirt, no shoes and his guitar. He sang all of his biggest hits as the crowd soaked in the sun. He brought every fan back to their favorite memory of listening to his music while driving on college trips, hanging at the beach, during family sing-along moments and so many more.
Cheeseburger in Paradise
Every fan in Camping World Stadium had a story about why they love Jimmy Buffett. "I'm an older guy and this is my first Jimmy Buffett concert," one concertgoer shared. "I never thought I would witness an artist perform that I love so much and has so much positivity in his music. It makes me feel good. I just love him."
Moving around the stage, with beach balls in the air, Buffet brought Jones back to onstage to sing a duet of one of his biggest songs. While his set lasted an hour and a half, it seemed like he could go on for another hour. I'm sure the fans wouldn't have minded that.
Last but definitely not least, headlining band The Eagles took the stage for the sold out show as the clock struck 9 p.m. The group opened with a Steve Young song called "Seven Bridges Road" and three huge video screens showed a city as the backdrop. The Eagles performed the almost two-hour show with the late Glenn Fry's son, Deacon Fry.
They performed hit songs like "Take It Easy," "One of These Nights," and "Take It To The Limit" for a total of 27 songs that included two encores. The first encore included a performance of "Hotel California" and the second ended the show with "Rocky Mountain Way" and "Desperado." While walking out, many fans said the group sounded amazing and they hope this isn't the last time they get to see The Eagles on tour in Orlando. I must say, with Deacon Fry that could very well be possible.