Masson Spine Institute
Located in West Orange Orlando, Masson Spine Institute (MSI) is a passionate advocate for prevention, wellness, fitness and extreme recovery in the face of spinal injury. Founded by Dr. Robert Masson, internationally recognized neurosurgeon specializing in minimally invasive spine surgery and sports spine medicine, MSI continuously strives for optimization strategies to improve patient outcome and functionality.
Regardless of the treatment strategy employed, the surgeons and staff at MSI emphasize the value of preventative health by providing a comprehensive multi-modality approach that ensures patients can return to an active, pain-free life following spinal treatment. And as the practice continues to expand its treatment options, MSI welcomes Dr. Jay Wright, M.D., to its team.
Meet Dr. Jay Wright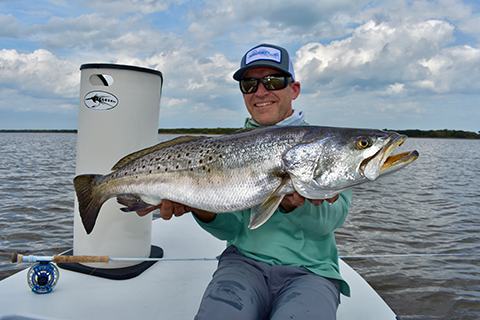 Dr. Jay Wright, M.D., didn't always dream of becoming a doctor. In fact, his background is in mechanical engineering. But after having the opportunity to work as an engineer, he quickly realized he didn't enjoy it as much as he thought he would. So, he shifted focus.
"I felt that medicine would combine my love of analysis and figuring out problems while at the same time doing something that would make a positive difference in people's lives," Dr. Wright says.
He is a graduate of the University of Texas Medical School at Houston, and he completed his residency at the University of Texas Southwestern with a specialty in physical medicine and rehabilitation. Dr. Wright was board certified by the American Board of Physical Medicine & Rehabilitation and received additional board certification in pain management.
Shortly thereafter, Dr. Wright began his first job at Florida Center for Orthopedics, where he has served for the past 21 years. Now, he will bring his expertise in elite pain management and physical medicine treatment to MSI.
Joining the MSI Team
Over the years, Dr. Wright and Dr. Masson would often refer patients to one another, so when the opportunity came to join the MSI team, it was a natural fit. "I'm most excited about joining the team and working alongside providers that share the same philosophy as I do regarding striving for optimal functional recovery and allowing patients to pursue their passions because of that," says Dr. Wright.
While participating in sports can contribute to spinal injury, Dr. Wright says just living life puts pressure on your back and can lead to injuries. So, in his role as a physiatrist he has undergone extensive training to improve the function of patients and as a pain management physician he is able to treat spine related conditions using interventional techniques. "When a patient comes to see me with chronic pain and has lost their hope, and then tells me that I've saved their life by reducing their pain and increasing their function, that's just an amazing feeling to me."
He says there are three things that are critical to maximize functional recovery.
Establishing an Accurate Diagnosis
"I really take my time reviewing the diagnostic studies and doing a focused physical exam and asking the right questions and really listening to my patients. Being diligent in that can lead to diagnoses that may have been overlooked or really help me to pinpoint where the dysfunction is coming from."
Identifying the Patient's Goals
"I feel that goal setting is important, so I ask the patients what types of activities they want to resume to help establish the goals for functional recovery. To accomplish great things, you must have something to aim for so that's where the goal setting comes in. The goals also help motivate the patient to be compliant with their treatment plan and they also can alert me to activities that might have to be limited temporarily to avoid worsening of their conditions."
Formulating a Good Treatment Plan
"As far as that goes, I use my experience as both a specialist in rehabilitation and pain management. To increase the function and get the patients back to what they enjoy, usually there's some degree of physical therapy, aquatic therapy or a home exercise program that is needed but the timing of that can vary depending on whether their condition is acute or chronic. Sometimes interventional procedures are needed prior to the rehabilitation to enhance the healing process or reduce the pain for optimal rehabilitation and functional recovery."
So having someone who concentrates on functional recovery and assists with getting patients back to doing what they love will be another added benefit for MSI patients.
"We have a well-known culture of extreme recovery and spine health crises and management and we're excited to be bringing Dr. Wright to the team to add the holistic and conservative care component to the surgical care," says Dr. Masson.
The SurgeryPlus Program
If you are interested in becoming a new patient at MSI you might be interested in learning more about the SurgeryPlus program.
Created by Employer Direct Healthcare, SurgeryPlus is a "supplemental benefit offered by your employer for non-emergency surgeries, which provides high-quality care and concierge-level member service at a lower cost." As MSI is a Center of Excellence, Dr. Masson recommends checking your employee benefits package to see if it includes the SurgeryPlus program. "It will expedite their entry into our practice and is a zero out of pocket employee benefit," says Dr. Masson.
A few notable companies that participate in the program include Orange County schools, AutoZone, HD Supply and American Airlines.
To learn more about MSI visit https://massonsi.com/
Fun Facts About Dr. Wright:
He was born in Springfield, Ohio
His favorite artist is Van Halen
When he isn't saving lives, he enjoys fly-fishing
One of his favorite memories is when he caught the 2 lb. tippet line class world record spotted seatrout
His favorite food is seafood, specifically crab
He has a fear of heights