From hair and makeup to the hottest styles to wear, this is your guide to all of the top trends of the spring fashion season. 
Colorful patterns, unique fabrics and throwback styles are walking right off the runway and into your wardrobe this spring. Here are some of the season's top trends for women and men. 
1. Oversized Bags
Big bags are always a win-win because they're both cute and convenient. An oversized tote or large purse is a staple piece that not only looks good but can hold all your items in a fashionably practical way. While it's typically suggested to rock a bag in neutral colors such as white, black or tan so it can be worn with any outfit, try stepping outside the box this season. Trade those safe neutral tones for a fun, unexpected shade, such as a celebratory citrus or a purple pastel to add a springtime twist.
2. Rose Prints
Springtime naturally brings floral patterns to the forefront of fashion, representing the blooming flowers of the season. This year, one flower in particular is taking center stage: the rose. We're not talking tiny prints either. Chunky rose patterns will dress up everything from work blouses to evening wear so this trend can be worn day or night.
3. White Suits
Crisp and clean, a white tailored suit is a classic outfit choice that portrays confidence and class. Add a bit of glamour to your suit silhouette with a sleek, all-white ensemble or pair it with a colorful shoe or blouse. Either take on this spring trend allows for a balance of professionalism and style.
4. Polka Dot Patterns
Polka dots have been spotted across the fashion landscape this spring, from dresses to blouses and on a variety of fabrics such as satin, wool and cotton. Including patterns in your wardrobe can bring a simple outfit to life, and large polka dots in various color combinations will be a very popular pattern throughout the spring fashion season.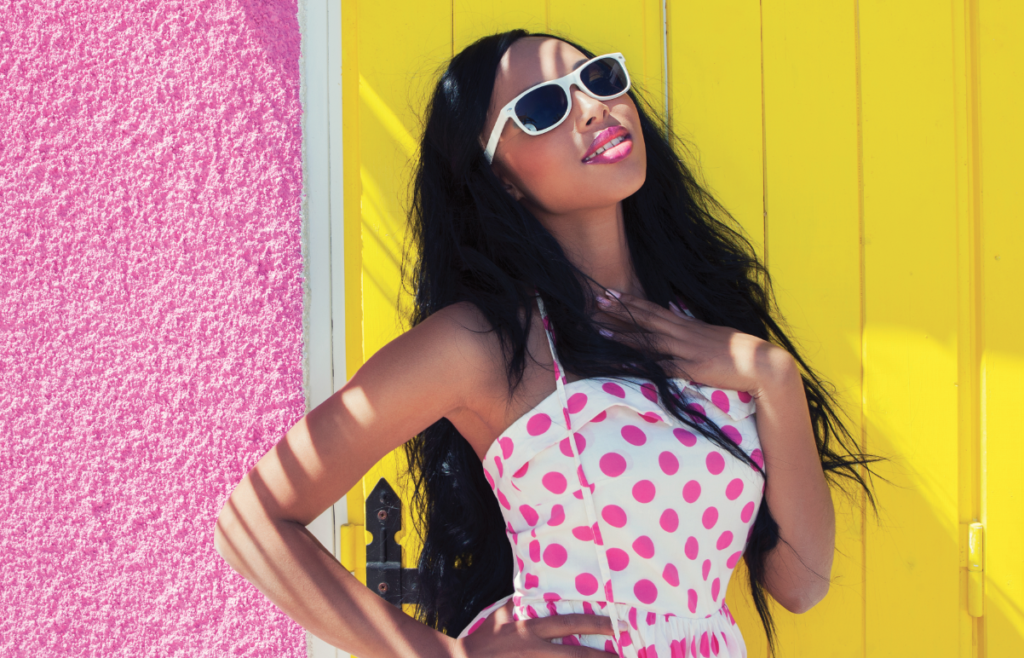 5. Crochet Fabric
This knitted fabric has endless possibilities for style, ranging in color, shape and pattern for nearly any article of clothing. As a texturized statement piece, crochet gives a Bohemian feel to tops, skirts, pants, shorts and dresses, and it's something you will be seeing a lot of this spring.
6. Colored Leather
Leather is usually considered a winter look (think black leather jackets). However, in 2020, it's making the transition to spring with vibrant citrus colors like tangerine and lime green in statement pieces. From leather pants and skirts to jackets, this trend adds a fresh pop of color to any outfit.
7. Loafers and Loafer Heels
Whether looking for comfort or a style that's a little more fancy, loafers and loafer heels offer a stylish combination of both. These shoes can be paired with dresses, suits or even with a pair of jeans. Loafer-style shoes are walking the streets this spring in both leather and patent leather, adding sophistication to any outfit.
8. Button Down Shirt Dresses
A classic linen dress shirt with a more flattering cut is both comfortable and easy to style. Dress it up with your favorite heels and a stylish clutch, or pair it with sandals and an effortless updo for a daytime look. Anything goes with this trend.
9. A Different Kind of Suit
A sharp blazer and matching shorts won't be short lived this season as monochromatic suit short sets make a statement. Though it's not the type of suit you would wear to the office, this fun set is perfect for brunch with the girls during the day or to dress up for a night out on the town.
10. Denim Dresses
Like a classic pair of blue jeans, denim dresses are both casual and fashionable. Whether you pair this piece with a ballet flat or a fun wedge, any shoe will fit in perfectly with your daytime denim. 
Spring Trends for Men
1. Pastel Dress Shirts: Spring colors and preppy patterns brighten up this classic piece of men's attire for the season. This is a trend that will never go out of style. 
2. High-Waisted Dress Pants: Slacks with a higher waist line are trending for men this season. It's a flattering fit that gives the illusion of being taller.
3. Seeing Stripes:Whether it's incorporated into blazers, dress shirts or entire suit sets, stripes are a simple statement pattern that adds style to any business look.
4. Patterned Swim Trunks:Fun fabrics are making a splash this season as men's swimwear takes on bright pops of color and dynamic patterns.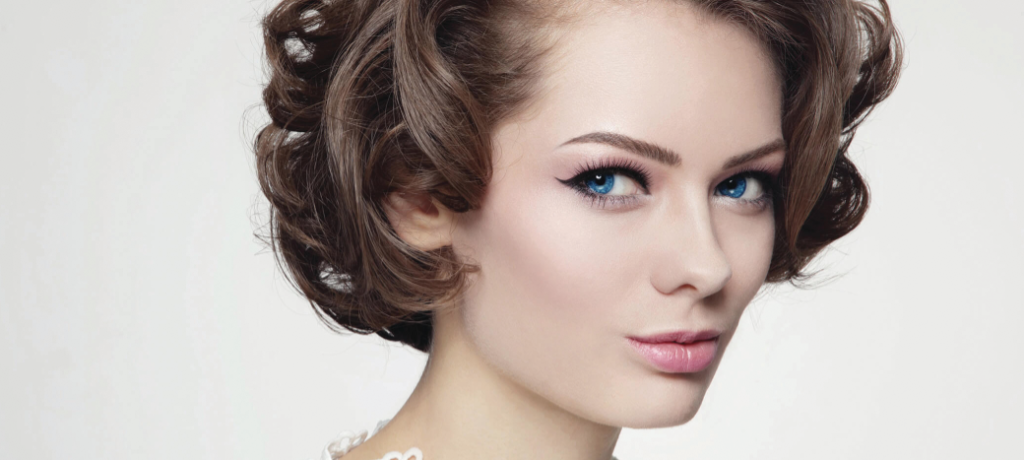 4 of the Season's Top Hair Trends
1. Asymmetrical Bobs: This runway-ready look has made its way into mainstream fashion, as uneven bobs add an edgy twist to the classic short hairstyle.
2. Hair Combs:Using a small comb to slip back the hair (as seen in the '80s) adds an accessorized flair in varying colors and designs.
3. Pearls and Crystals: Looking for bling this season? Pearls and crystals have been seen in hair clips and barrettes, adding a flashy pop in a dainty fashion.
4. '60s Hair: The '60s styles are here this spring. This includes flipped up ponytails, fringed bangs and teased, half-up half-down hair for an old glam new look.
Better Beauty for 2020
1. Glitter Eye Makeup: Inspired by the Euphoria makeup trend, glitter eye makeup in various colors adds a unique shine to any look. 
2. Clear Gloss: The lips are taking a break this season. A simple clear gloss provides a shiny pout while showing that less is more. 
3. Blue Eye Shadow: Pantone's Color of the Year is hitting the makeup aisle, too. From baby blue to deep sapphire, make a bold statement with this throwback trend. 
4. Retro Eyeliner: Channeling the 60s, the thick, cat eye look has made a comeback. This trend creates a bigger, bolder look.