Arnold Palmer Augusta National And The Golfing Gods
Facebook Twitter Pinterest Gmail Gary Player said it best, " If there's a golf course in heaven, I hope it's like August National." As golf's greatest tournament kicks off this week, the loss of the most popular player ever in Master's history, Arnold Palmer, outside of Bobby Jones himself, is most certainly something on the […]

Gary Player said it best, " If there's a golf course in heaven, I hope it's like August National." As golf's greatest tournament kicks off this week, the loss of the most popular player ever in Master's history, Arnold Palmer, outside of Bobby Jones himself, is most certainly something on the minds and in the hearts of all.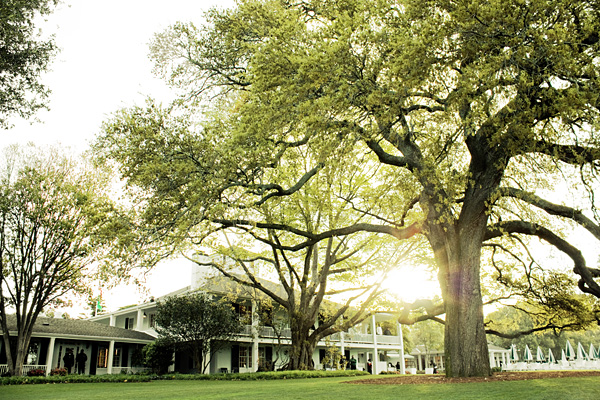 Chances are that the golfing gods have teamed up a very heavenly foursome this week as well that will be looking down from above. This foursome, in my opinion, most likely will consists of; Bobby Jones, Byron Nelson, Sam Snead and Arnold Palmer. Can you imagine having the honor to watch this foursome playing their "own Masters" surrounded by the abundance of azaleas and dogwoods amidst heaven's own version of Augusta's "big oak?"
If you are lucky enough to be a spectator at this year's Masters, odds are you will hear the whispers of the legends among the azaleas among the three hole stretch of 11, 12 and 13, often referred to as the Amen Corner.
"If ever I needed an eight foot putt at Augusta, and everything I owned depended on it, I would want Arnold Palmer to putt for me." – Bobby Jones
A four time winner of the Masters, in 1958, 1960, 1962 and 1964; Arnold Palmer gave this historic tournament an even bigger surge as television started. For those of you that are blessed to have the opportunity to be at this year's Masters…listen as the breeze blows, the legends whisper, the azaleas glisten and visualize you were a part of the 1960's crowd of thousands that followed behind Arnold Palmer as he came from behind to win by a shot over Ken Venturi.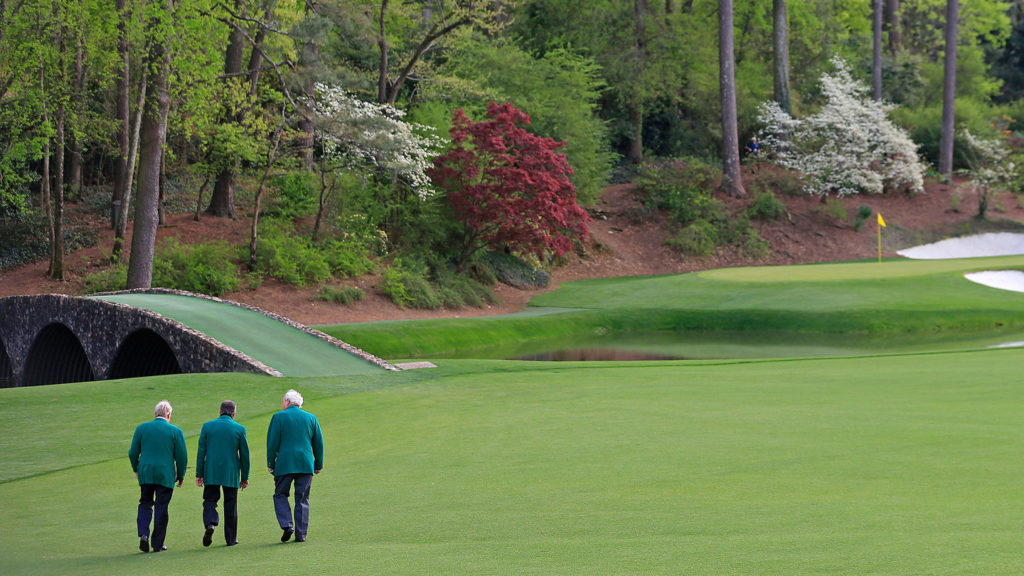 This come-from-behind win and the thousands that followed this nail-biting battle created the infamous gallery name of Arnie's Army. This title today is associated with his passion for raising money for his hospitals for women and children and the thousands of lives he has saved through his charities.
Arnold Palmer played in 50 Masters before retiring from competition. In 2007, he became an honorary starter, hitting the ball off the first tee to signal the start of play.
The loss of Arnold Palmer will affect the Masters this week with tears of joy, sadness and a new generation of players, traditions and wild weather and wind will prevail.
However, regardless of the weather, the emotions or the upsets, the ultimate question of the week is, "Who is the honorary starter playing Augusta from above: Jones, Nelson, Snead or Palmer?" My guess is Mr. Arnold Palmer.
Comments